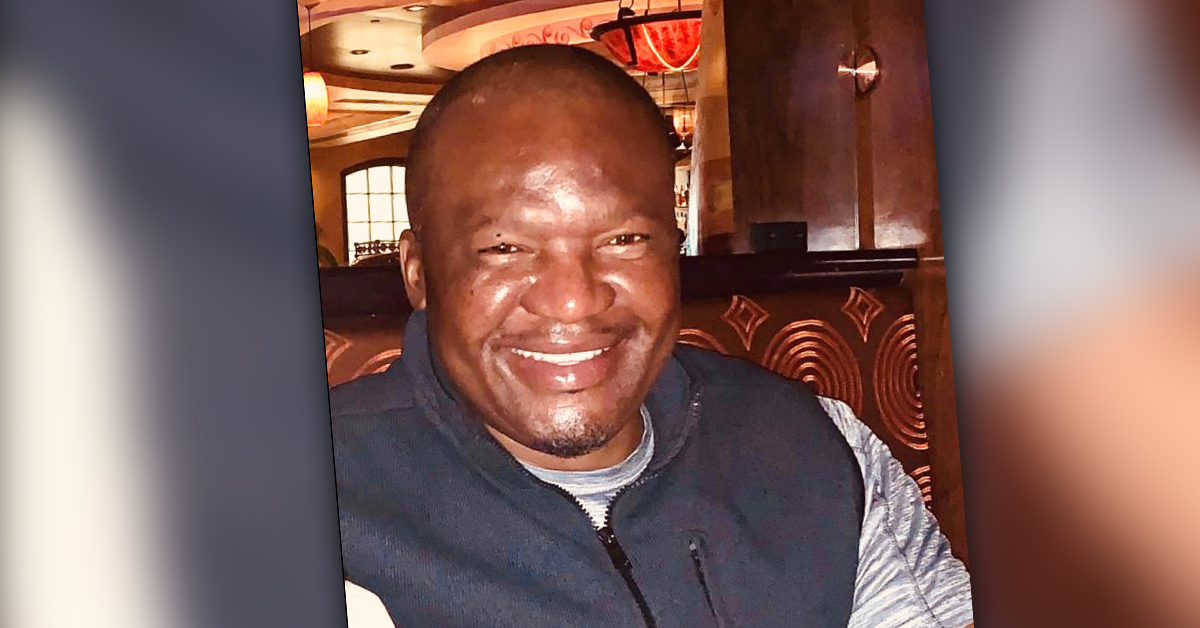 NADSP E-Badge Earner of the Month: Dryden Kanyangarara
Congratulations to Dryden Kanyangarara who has been selected as the NADSP E-Badge Academy Earner of the Month for August of 2021. Dryden is being recognized for his excellent 'Individual Activities' E-Badge submission. This badge represents a Direct Support Professionals' skill in helping to design services around the choices and goals of the individual supported. It involves working with a person to find community activities that are meaningful to them as individuals. This badge is connected to the Person-Centered Practices CMS Core Competency. It also aligns with the NADSP Competency of Building and Maintaining Friendships and Relationships.
In Dryden's submission, he discusses his work with Ben (named changed for privacy). Dryden shared how when first working with Ben, the organization recognized Ben's interests in biking. Dryden and Ben plan routes for bike rides and Dryden (or other staff) follow him at a distance. Through this interest Ben has developed meaningful relationships with other cyclists in his community. In his submission for this badge Dryden described how these kinds of individual activities can "help to foster the individual's self-esteem as they develop social skills that help them to integrate into their community more effectively."
Dryden works at InVision Human Services. InVision Human Services' mission is to provide services and products designed to transform the lives of people who are experiencing significant life challenges. To learn more about InVision, click here.
Dryden's Experiences With The NADSP E-Badge Academy
The National Alliance for Direct Support Professionals (NADSP) recently asked Dryden about his experiences with the NADSP E-Badge Academy. The questions covered how he carries out his work as a direct support professional, the skill sets he demonstrates on a daily basis, the impact that the E-Badge Academy has had on his professional recognition, and how he gets credit for competency.
1. Describe the story you shared in carrying out that competency:
​My story was a about an individual who enjoyed engaging in individual activities outside his home. It involves engaging Ben so that he expresses his interests and his staff assist him to plan the activities he would to be involved in. Especially since he moved from a setting that did not allow him to engage in individual activities of his choice.
2. Why is this competency so important to DSPs?
This competency is important because it encourages DSP employees to allow the individuals to make choices for himself. The DSP's job to help the individual to facilitate the various activities whenever the individual needs assistance.
3. How have you used this competency in your work?
This competency has encouraged me to engage the individual whenever we are planning activities. By including him this process, we have been able to plan activities that are focused on his interests.
4. How can other DSPs replicate your practices?
Other DSP's can replicate my practices by using the same techniques when planning activities for the individuals that they support.
5. How does the NADSP E-Badge Academy benefit your agency?
The NADSP E-Badge Academy benefits my agency by training DSP workers on the correct approaches that encourage individuals. The E-Badge Academy allows DSP workers to correct themselves if they were not following these guidelines.
6. How does NADSP E-Badge Academy benefit the people you support?
The people we support benefit because they staff will be equipped with the best most person-centered approaches.
7. What does the future hold for your involvement in the NADSP E-Badge Academy?
My involvement in the E-Badge has broadened the way I approach my job. It has shown me that there are numerous ways to approach a problem, and as long as we use person centered approaches, we are more likely to have successful outcomes.
8. How has NADSP E-Badge Academy affected your professional image? Do you feel stronger professional identity with your occupation?
I am definitely stronger as a DSP professional after taking this course. I have a better understanding of how important it is to involving the individual in the planning of their activities. This is crucial, since they are more likely to follow through on activities that they chose for themselves.
9. Do you feel more skilled?
I feel more skilled and better able to engage the individuals that I support. I have learnt many different skills that will enable me to better serve the individuals that I support.
10. How does NADSP E-Badge Academy give you credit for competency?
The NADSP-E Badge Academy awards me with a Certificate for competency for each level that I successfully complete. Receiving credit for each completed course allows me to stay on track with my progress as I move forward to the next stage.
Well Wishes from InVision Human Services
"At InVision Human Services we are proud to offer the NADSP Certification program to our Direct Support Professionals to advance their knowledge and skills to better support the people we serve. The E-Badge Academy provides in-depth programs centered around real world experiences that they can apply every day. The reinforcement of our person-centered and customized approach to providing supports is invaluable and helps create opportunities for growth and career advancement."
"Dryden's accomplishments are a testament to his commitment to InVision and the people he supports, as well as a dedication to further his education. All of us at InVision congratulate him on being recognized as the NADSP E-Badge Earner of the Month."
Kim Love, Chief Operating Officer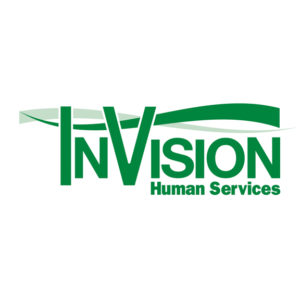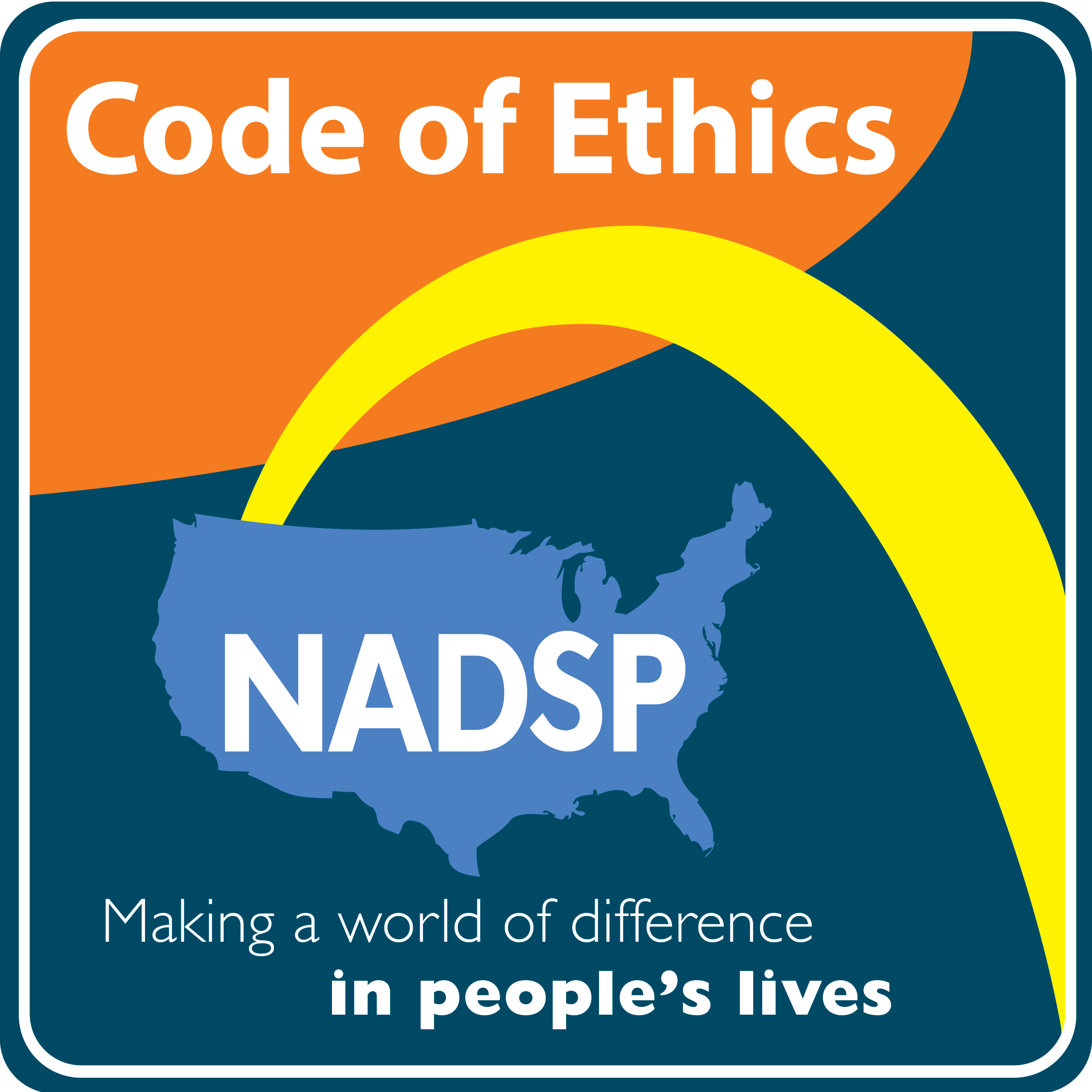 The NADSP E-Badge Academy
The NADSP E-Badge Academy offers Direct Support Professionals (DSPs) and Frontline Supervisors (FLSs)  the ability to earn national certification through stackable electronic badges. These badges demonstrate the knowledge, skills, and values that these professionals utilize every day, recognizing the professional development that might otherwise go unacknowledged.  Through the NADSP E-Badge Academy, DSPs and FLSs are acknowledged for the experience and education that they bring to the human services field.
You May Also Be Interested In …
###
About NADSP
The vision of the National Alliance for Direct Support Professionals (NADSP) is a world with a highly qualified and professional direct support workforce that partners with, supports, and empowers people with disabilities to lead a life of their choosing. NADSP works to elevate the status of direct support professionals by improving practice standards, promoting system reform, and advancing their knowledge, skills and values, through certification, credentialing, training, professional development, and accreditation services.