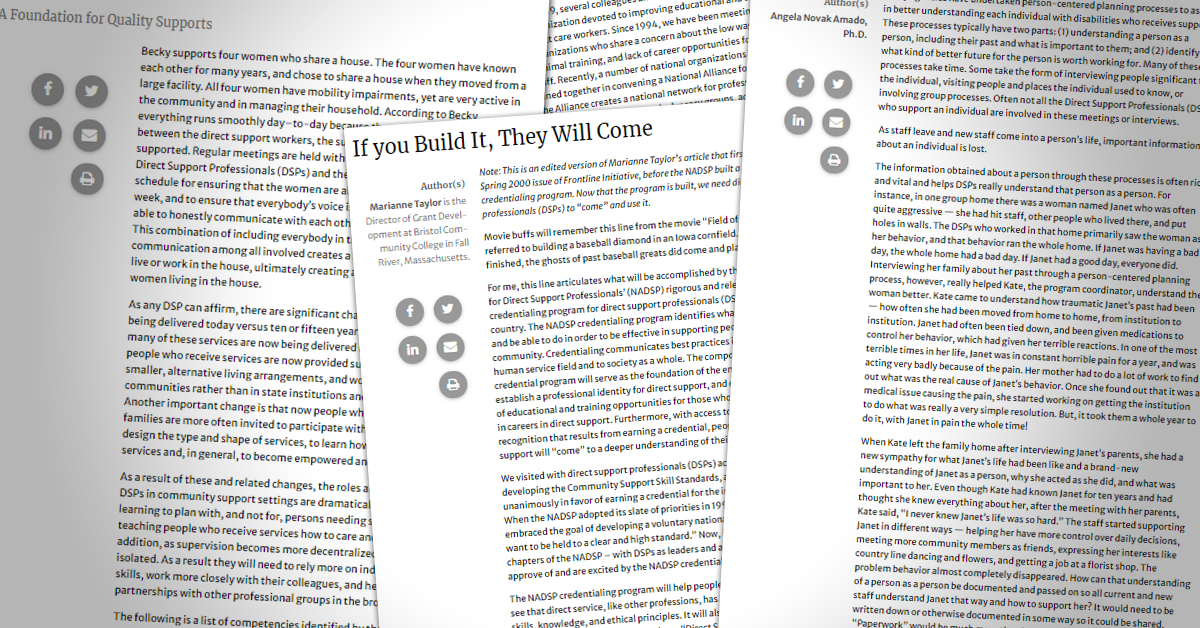 Frontline Initiative: Archived Editions
Frontline Initiative is a series covering the issues important to direct support professionals and supervisors who support people with intellectual and developmental disabilities and other disabilities in a variety of community settings. Each feature issue contains resources, perspectives, and strategies to advance the profession of direct support.
The Frontline Initiative editions linked below include an archive of publications that were released from when the Frontline Initiative was first launched in 1996 through 2014. In roughly three dozen different editions a wide range of topics are covered, including self-determination, ethics, credentialing, spirituality, workforce development, diversity, training, and more.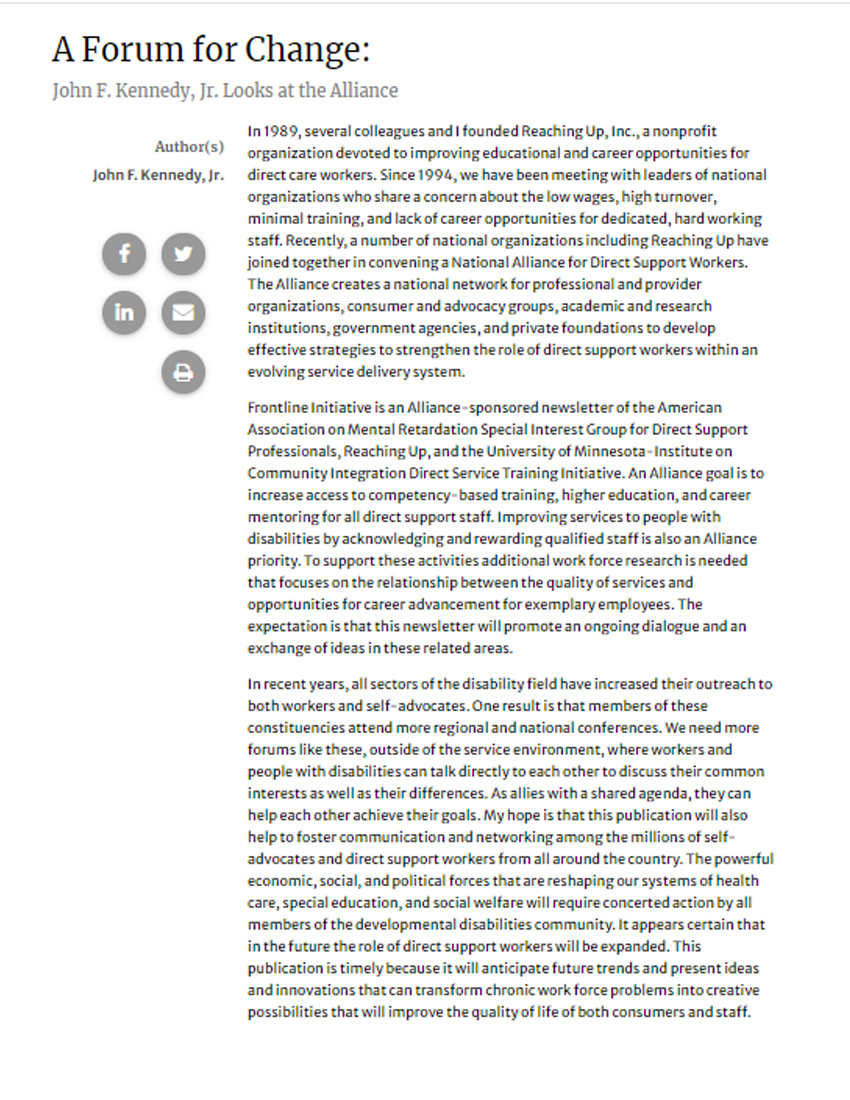 You May Also Be Interested In …
Advance Professional Development
The National Alliance for Direct Support Professionals (NADSP) has created a number of curricula options to help human service providers bring the ideals and approaches of NADSP into their organization.