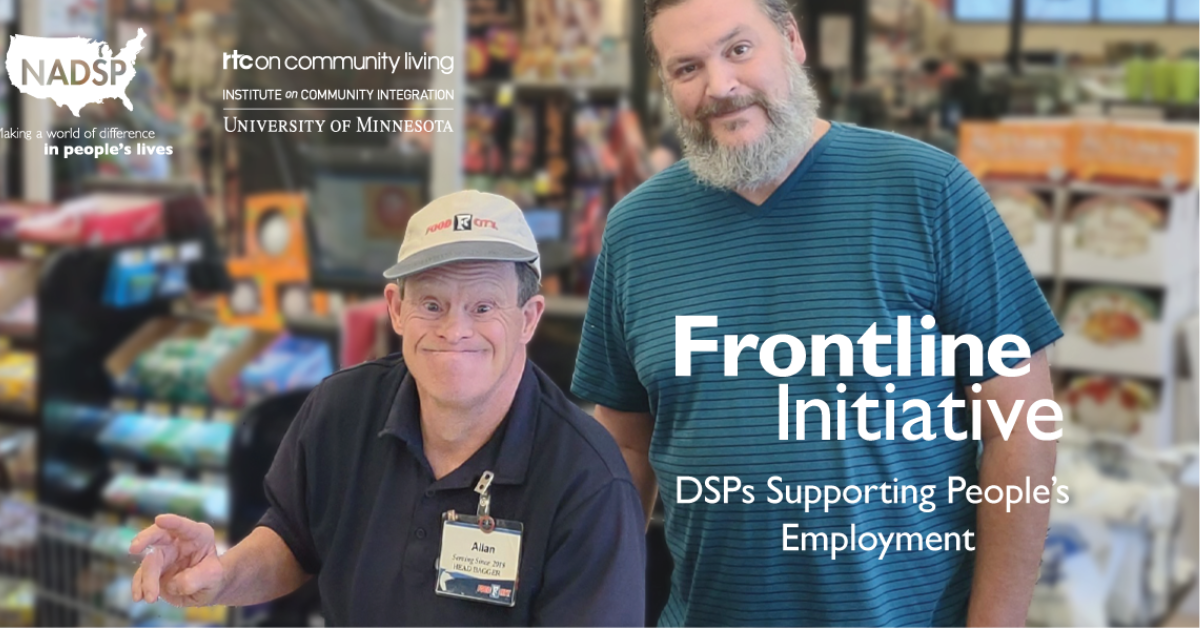 Frontline Initiative: DSPs Supporting Peoples' Employment
This issue of Frontline Initiative is on direct support professionals (DSPs) supporting people's employment. Many people with disabilities experience barriers in getting the job they want. This can be discouraging. This issue contains success stories about people who have found or created the job they want. Many have kept their job for years or even decades. But others are still struggling to get hired. We've included stories of DSPs, family members, job seekers, and other experts describing their experiences and expertise in supporting people in finding and keeping competitive, integrated employment. Despite difficulties, people push forward, and many still rely on supports provided by committed, capable DSPs. Current changes related to lifting COVID-19 restrictions, workforce shortages in many job sectors, and policies that require employers to pay at least minimum wage have set the stage for many people who weren't competitively employed to find employment in their community.
Frontline Initiative is a series covering the issues important to direct support professionals and supervisors who support people with intellectual and developmental disabilities and other disabilities in a variety of community settings. Each feature issue contains resources, perspectives, and strategies to advance the profession of direct support.
You May Also Be Interested In …