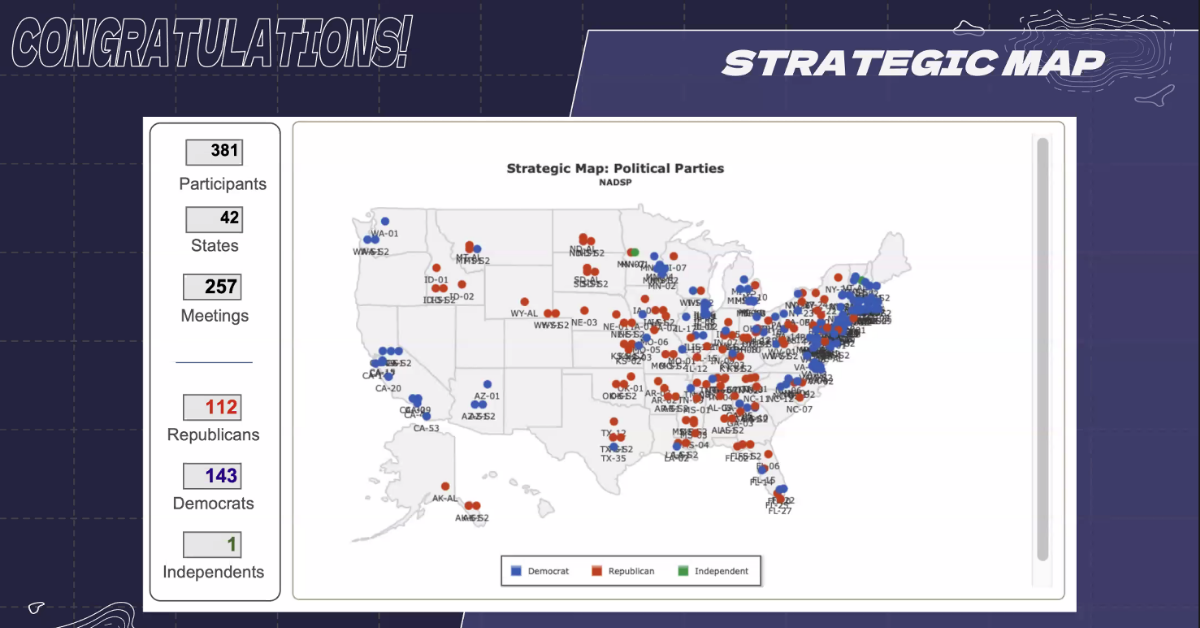 Gratitude for the 2022 NADSP Advocacy Symposium
We would like to extend our gratitude to the almost 400 individuals who participated in this event; 32% of which, were participating in their first advocacy event. To our presenters and state leaders, we thank you for making this event possible and supporting our state teams to amplify the message of DSPs. Finally, we are grateful to our Platinum Sponsor, CareSource and our Gold Sponsor, Amerigroup for supporting us in creation of this event.
DSP Participants in the NADPS Advocacy Symposium
"For the first time, direct support professionals, with help from self-advocates, family members, providers and researchers were able to share their stories with members of congress from 43 states, says NADSP President and CEO Joseph Macbeth. He continues, "This is only the beginning because advocacy work never ends, but the first steps have been walked and I believe our advocacy efforts will one day lead to true, systemic change that will improve the lives of many."
Advocacy Event Presentations
You can now browse the full schedule of all session recordings that were presented during the 2022 NADSP Advocacy Symposium. The session recordings are also available by clicking the 'Watch Now' button.
You May Also Be Interested In …