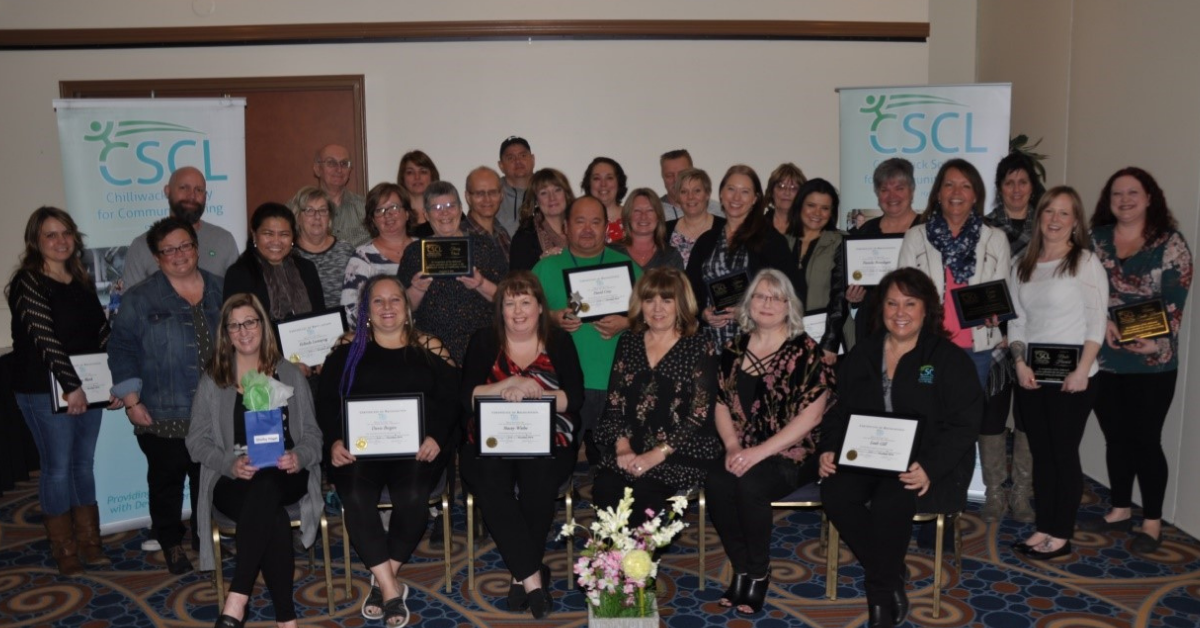 Recognition, Retention, And Engagement Strategies At Chilliwack Society For Community Living
Submitted by:  Natalie Karam, Director – Human Resources, Chilliwack Society for Community Living, Natalie.karam@cscl.org
The Chilliwack Society for Community Living (CSCL) has developed an employee recognition program where peers can nominate peers for their exceptional work. CSCL awards the following awards:
STAR Award (quarterly recognition to DSPs): – recognizing employees for going above and beyond their job duties and/or achieving noteworthy accomplishments in their years of service.
EXCEL Award (annual recognition to Program Managers): recognizing managers for going above and beyond their job duties and/or achieving noteworthy accomplishments in their years of service.
Hero Award (awarded when necessary): to recognize any CSCL employee who has displayed the qualities/traits of a true hero.
Be Kind, Be Calm, Be Safe Award (awarded monthly to any CSCL employee during the pandemic): to recognize the employees ability to remain kind, calm and safe during the stressors of COVID-19.
Impact Of The Program
CSCL's recognition, retention and engagement program has assisted in elevating the role of the direct support professional. It is a direct affirmation of the importance of the front-line staff's role, while iterating the need for adherence to a set of competencies and code of ethics. This affirmation creates a beautiful balance between the needs of a worker and the needs of the individuals they support.
CSCL realizes that staff recognition is a way of encouraging the behaviors and values that the agency wants to see in their organization. They have formalized the way that they thank staff for their contributions and hard work. One of the results of this program has come through community recognition of CSCL being acknowledged as an 'Employer of Choice'since 2017, through the Canadian Non-profit Employer of Choice Award (NEOC).  The NEOC is a nationally recognized award.
Examples of recognition for CSCL's Awards include the following:
Hero Award: a DSP went above and beyond for an individual who had been hospitalized. Health professionals were at a loss as to what was happening. It was the DSPs persistence and dedication that led her to determine that the individual had been given the wrong medication – the discovery likely saving this person's life.
STAR Award: a DSP who has worked at CSCL for over a decade, was instrumental in organizing an Ice Cream Social in the neighbourhood of the home she worked in.  The ice cream social was so popular for the neighbourhood and surrounding neighbours that it has now become an annual event for that neighbourhood.
EXCEL Award: a program manager enhanced the community inclusion service they oversaw by implementing evening and weekend supports for individuals – truly making the service person-centered for everyone.
Be Kind, Be Calm, Be Safe Award: a DSP, who despite of the pandemic, remained kind, kind and safe at their program site by encouraging individuals supported and their fellow DSPs to abide by the additional cleaning protocols put in place during the global pandemic.
Upon receiving their award, DSPs had this to say:
"My favorite part about working with the individuals is watching them accomplish something that has been a challenge for them in the past – suddenly it becomes a skill that they now master daily! I also enjoy being part of a team that truly feels like a family with a unified and like-minded purpose and direction in our workdays."
"Knowing that I am able to make a difference for the people I support, while seeing their continued successes at their own pace, makes me happy. I enjoy supporting people on new adventures and watching them beam with excitement."
Steps To Implement A Similar Program
The steps below list actions that CSCL suggests could help in establishing your own Staff Recognition Program.
Create a Committee that will monitor and oversee the staff recognition events.
Hold regular Committee meetings (minimum quarterly).
Host public celebrations.
Conduct annual employee satisfaction surveys.
Offer random draw as an incentive to encourage employees to complete satisfaction survey.
Hold various fun contests throughout the year.
Embed the importance of staff recognition into the culture of the organization.
Celebrate 'DSP Appreciation Week and plan for it in the months leading up the week.
Feature staff highlights, events, contests on some sort of bulletin board (actual bulletin board or online database and Social Media Sites) for all to see.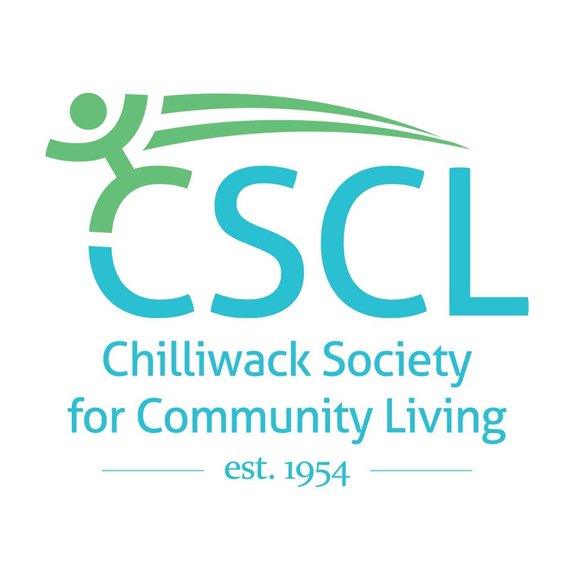 About Chilliwack Society For Community Living
CSCL was established in 1954 and has always promoted the inclusion of individuals (children/youth and adults) with diverse abilities in Chilliwack, British Columbia, Canada.  CSCL serves more than 550 individuals and is always striving for excellence because they care about delivering the highest possible standard of services to their community.
Help Us Carry Out Our Mission
You can join The National Alliance For Direct Support Professionals (NADSP) through NADSP Membership, and support us to elevate the status of direct support professionals.
You May Also Be Interested In …