NADSP Annual Conference:  The Third One
#NADSP2017
Make your plans now to celebrate DSP week!
September 9 & 10, 2017 ~ Hilton Omaha, 1001 Cass Street, Omaha, Nebraska
Join NADSP in Omaha, Nebraska on September 9 and 10, 2017 to ring in DSP week.  NADSP will be joined by presenters such as Dr. Rick Rader, Judge Dan Butler, Lynne Seagle, Dave Hingsburger and many more!  Topics to be discussed this year will include working with families, the state of DSPs, participatory management, national policy issues and supported decision making.  You will have an opportunity to learn about best practices, share stories, network and gain insight on building direct support excellence.
We will also be bringing back our Networking Neighborhood this year as well as the awarding of The John F Kennedy, Jr Award for Direct Support Advocacy & Leadership and reception.   New this year we will have a NADSP week celebration, ringing in DSP week on Saturday with a DJ, Karaoke, photo booth, balloon drop at midnight and much more!
Agenda:
To view the overall conference agenda please click here.
Keynote Presentations:
The Community: What It Is and What It Isn't by Dave Hingsburger
Recent research has been looking at the experience of people with disabilities as they live in their home communities. The results show a much different picture than we might want to believe. This talk will discuss what we are learning about the community and what DSP's can do to support people as they access their rightful place in that community.
Hardwired for Perfection:  In Pursuit of the Flawless by Dr. Rick Rader
DSP's work in a field that is defined, arranged and categorized by human imperfections.  Humans are hardwired to favor, pursue and celebrate beauty and exceptionality.  Dr. Rader takes us on an evolutionary excursion into why we reject and discredit flaws, mistakes and losers, and how it impacts on how society devalues people with disabilities.  The participants will learn how preferences for perfection have become part of human nature and how it has led to stigmatizing people outside the norm as well as the people who support them.  It is a harsh and realistic look at society, at ourselves and our intolerance for "differences."  It examines why the pursuit of perfection is relentless and ultimately fruitless; and how imperfection can enrich, enlighten and nurture us.
Your son has a half hour to live and your car is being towed away… Making the most of the bad day by Judge Dan Butler
As the parents of five children, one with cystic fibrosis and two with autism, Dan and his wife have lived a roller coaster life, finding humor and inspiration at every dip. Their story, told at breakneck speed, has evoked laughter and tears from the thousands who have heard it across the English-speaking world. It is also a tribute to the people-many of them direct support professionals- who have helped their family endure through the years.
The Leadership of You by Lynne Seagle
This session will cover the key characteristics; behaviors and challenges participants could embrace beyond the job title.  Leadership opportunities are limitless in the areas of change and social justice. It is time for the DSP to fully embrace the possible.
Conference Registration Options:
NADSP Member Full Conference Registration – Registration includes both Saturday and Sunday conference attendance, The JFK, Jr Award reception,  Ring in DSP Week Celebration and lunch on Sunday.  $209
Non-Member Full Conference Registration – Registration includes both Saturday and Sunday conference attendance, The JFK, Jr Award reception,  Ring in DSP Week Celebration and lunch on Sunday.  $239
To register for the conference:  
Click here to register for the conference
Refund Policy:  All refunds must be requested by August 31, 2017 and must be in writing.  No refunds will be honored after that date.  All refunds will be subject to a $20 cancellation fee.
Accommodations:
The Third One will be held at the Omaha Hilton, 1001 Cass Street, Omaha.  There is a designated conference rate for single and double rooms starting at $119 per night.  You must book your rooms using this link https://aws.passkey.com/go/NADSPAnnual2017 or phone 1-402-998-3400 and let them know that you are part of the NADSP (National Alliance for Direct Support Professionals) Conference, please book early as rooms will sell out!  The last day for the conference rate is August 11th unless rooms sell out prior to that date.
Ground Transportation:
We have complimentary shuttle service from the airport, Epply Airfield (OMA) as well as the Amtrak station.  Please phone 1.402.998.3400, when you are on the ground, have your luggage and are ready to be shuttled to the hotel.  The shuttle service is only for those staying at The Omaha Hilton, the conference site.  Those that have sought other accommodations will need to find alternative ground transportation.
Conference Attire:
Feel free to dress in casual conference or business casual attire but we highly recommend layers. It is very difficult to control the temperature in large conference spaces – very often too hot or too cold.  Don't hesitate, bring that extra sweater.
Conference Technology and WI-FI:
There will be complimentary WI-FI for the duration of the conference but it is a standard package, for that reason please do not upload or download videos during the conference using the WI-FI connection.  Bring extra batteries for phones and laptops as there are limited charging areas.  We are unable to have cords strung across walkways as they pose a tripping hazard. In an effort to provide the best conference experience for all attendees, cell phones should be set to silent during presentations.
Conference Social Media:
Download our conference app by visiting the Play Store or iTunes store and search for "NADSP Conference 2017"  When tagging the conference on social media, use #NADSP2017
Conference Exhibitors:
Thank you for participating as a conference exhibitor at The Third One.  Click here to learn more information about move in and logistical aspects.
Questions:
Please contact Tanya Moyer at tmoyer@nadsp.org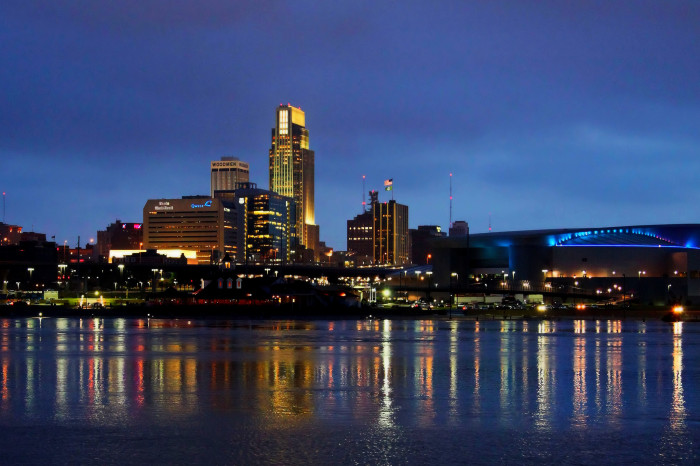 NADSP Annual Conference:  The Third One
One Saturday evening, September 9th we will ring in DSP week at midnight with DJ, dancing and karaoke as well as awarding our third "John F Kennedy, Jr. Award for Direct Support Professional Advocacy & Leadership."  This award is named after the ideological founder of NADSP.
Who should attend the conference?
Direct Support Professionals: The conference is geared toward building direct support professionalism and will inspire those who are currently doing the work.
Agency Administrators, Trainers and Human Resources
Professionals: Provider agency leaders will gain vital information about addressing the serious issues confronting direct support workforce recruitment, retention and building a culture of direct support competence
People with disabilities: Self-advocates are important partners in building direct support competence and recognition and we encourage people with disabilities to come and share your direct support perspective.
Parents and family members: We hope to encourage our guests and those attending the Sibling Leadership Network's conference an opportunity to network!
I/DD Professionals: Professionals, including researchers, can gain a stronger understanding of direct support practice and how "quality id defined at the point of interaction,"
Policy Makers: In order to address some serious issues like low wages, access to quality training, career paths and credentialing – we hope to engage policy makers on the vital connection that exists between people receiving support and those who directly provide it.