Our Staff
Meet the team carrying out the mission of NADSP
NADSP staff work tirelessly to elevate the status of direct support professionals by improving practice standards, promoting system reform, and advancing their knowledge, skills and values, through certification, credentialing, training, professional development, and accreditation services.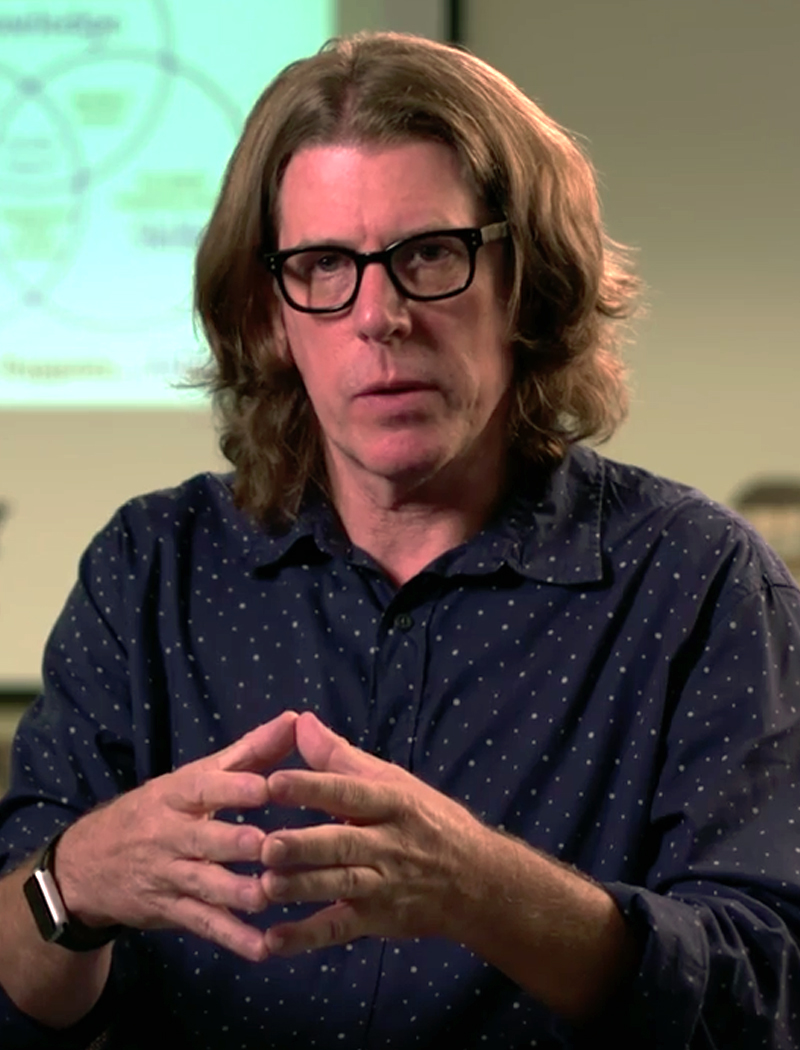 Joseph M. Macbeth
President and Chief Executive Officer
Joseph M. Macbeth is the President and CEO for the NADSP. He has worked in the field of intellectual and developmental disabilities since 1983 – beginning as a Direct Support Professional.
Biography
Joseph M. Macbeth is the Chief Executive Officer and President of the National Alliance for Direct Support Professionals (NADSP) and has worked in the field of intellectual and developmental disabilities for 40 years – beginning as a Direct Support Professional. Macbeth is recognized as an international leader in the advocacy & movement to recognize direct support as a profession and is a highly sought after speaker on the workforce challenges that affect the disability system. He co-authored the Report to the President: America's Direct Support Workforce Crisis: Effects on People with Intellectual Disabilities, Families, Communities and the U.S. Economy for the President's Committee for People with Intellectual Disabilities (PCPID, 2017), he was the Issue Editor for Impact: The Direct Support Workforce and People with Intellectual, Developmental, and Other Disabilities(University of Minnesota, 2018). While working in New York, Macbeth partnered with the State University of New York (SUNY) by assisting more than 500 direct support professionals advance their college education through the "Disability Studies Certificate". He is a guest faculty at the National Leadership Consortium on Developmental Disabilities (NLCDD) and currently sits on several boards of directors and The College of Direct Support's National Advisory Board. In 2016, Macbeth was appointed by New York Governor Andrew Cuomo as a Member of the Advisory Council for the New York State Justice Center for the Protection of People with Special Needs. In 2020, he was he was added as an honoree for the 20th Anniversary Historic Recognition Project sponsored by the American Association on Intellectual and Developmental Disabilities (AAIDD) recognizing distinguished leaders in the field. Most recently, he was recognized with the 2022 "Services to the Field Award" from AAIDD for his many contributions to advancing the direct support profession. And in March of 2022, President Biden appointed Macbeth to a two-year term as a member of the President's Committee for People with Intellectual Disabilities (PCPID). He lives in North Bennington, Vermont.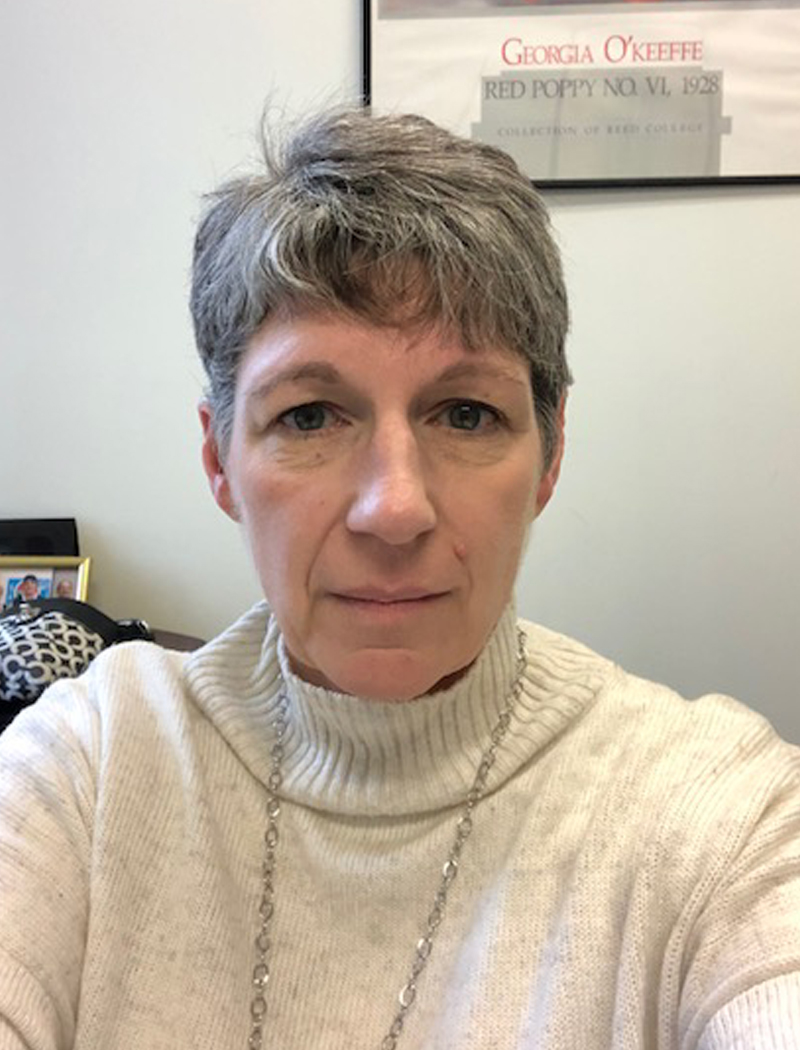 Desiree Loucks Baer
Chief Operating Officer
Desiree Loucks Baer is the Chief Operating Officer for the NADSP. Prior to her role with NADSP, she performed provider association work as the Director of Program and Member Services for NYSACRA.
Biography
Desiree started her career by working 28 years as a service provider providing residential and community services to people with intellectual and developmental disabilities. As a service provider and in her role with NYSACRA she focused her work on the facilitation of cultural change in the delivery of services to individuals with intellectual disabilities by supporting a focus on individual's personal needs, and valued outcome for integrated opportunities, the development of new leaders and strong teams in a variety of settings, and the promotion of direct of support professionals in the areas of role recognition and professional development. In her work at NYSACRA, Desiree worked on Direct Support Professional workforce development through participation in the New York State Developmental Disabilities Talent Development Consortium Workgroup focusing on the development of the DSP and Front line Supervisor Core Competencies and the implementation and promotion of New York State's Office for People with Developmental Disabilities Regional Centers for Workforce Transformation fostering the education and development of direct support professionals in the areas of the New York State DSP core competencies and the NADSP code of ethics. She has worked closely as part of a mentoring team with the Direct Support Professionals Alliance of New York State (DSPANYS) and as staff liaison for NYSACRA's Workforce Committee. In 2015 she joined the faculty for the National Alliance for Direct Support Professionals and has participated in providing training opportunities to help develop a culture of Direct Support Professional recognition and development throughout New York State. Additionally in this role she has presented webinars to promote Direct Support Professional education and development, and has published an article about guardianship and supported decision making in the Frontline Initiative. In the past two years Desiree has worked with CUNY/Hunter College on the design and pilot of a model of supported decision making, as an alternative to guardianship for people with intellectual and developmental disabilities. Desiree has a Master's Degree from Sage Graduate School in Health Services Administration.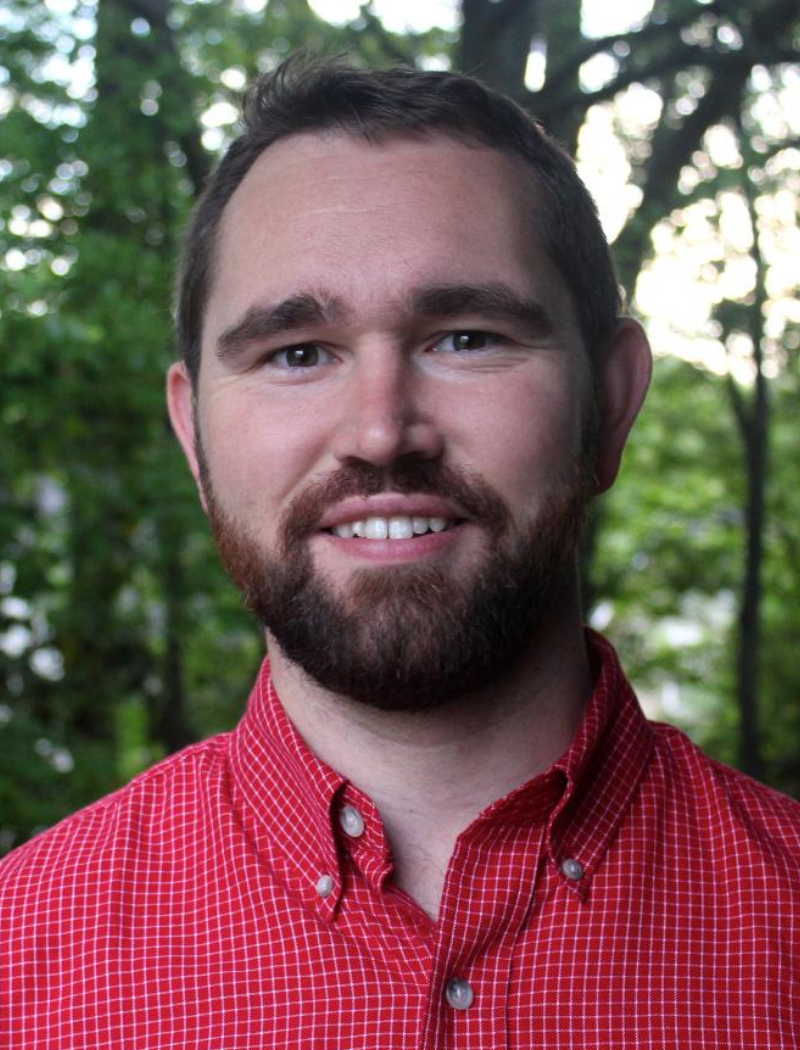 Garrett Cole
Chief Financial Officer
Garrett Cole is the Chief Financial Officer for the NADSP. Garrett joined the NADSP team in March 2022 where he develops plans and processes for the long-term financial and strategic goals of the organization.
Biography
Garrett earned a Management and Finance undergraduate degree from Hartwick College and an IT Management graduate certificate from Empire State College. With it, he has split his career between Finance and Information Technology. With over 10 years in finance and financial analyst roles, and over 5 years in data analysis and IT management, he was most recently focused on providing in-person and online learning solutions for adult education through SUNY's Educational Opportunity Centers which included training and job readiness programs aimed at Direct Support Professionals.  Prior roles include financial analysis and management in banking (Commercial Credit Analyst), manufacturing (Plant Controller), automotive (Regional Fleet Distribution Manager),  and digital marketing (Client Insights and Innovation Analyst). Garrett is excited to be able to support the work of NADSP and assist in elevating the status of Direct Support Professionals.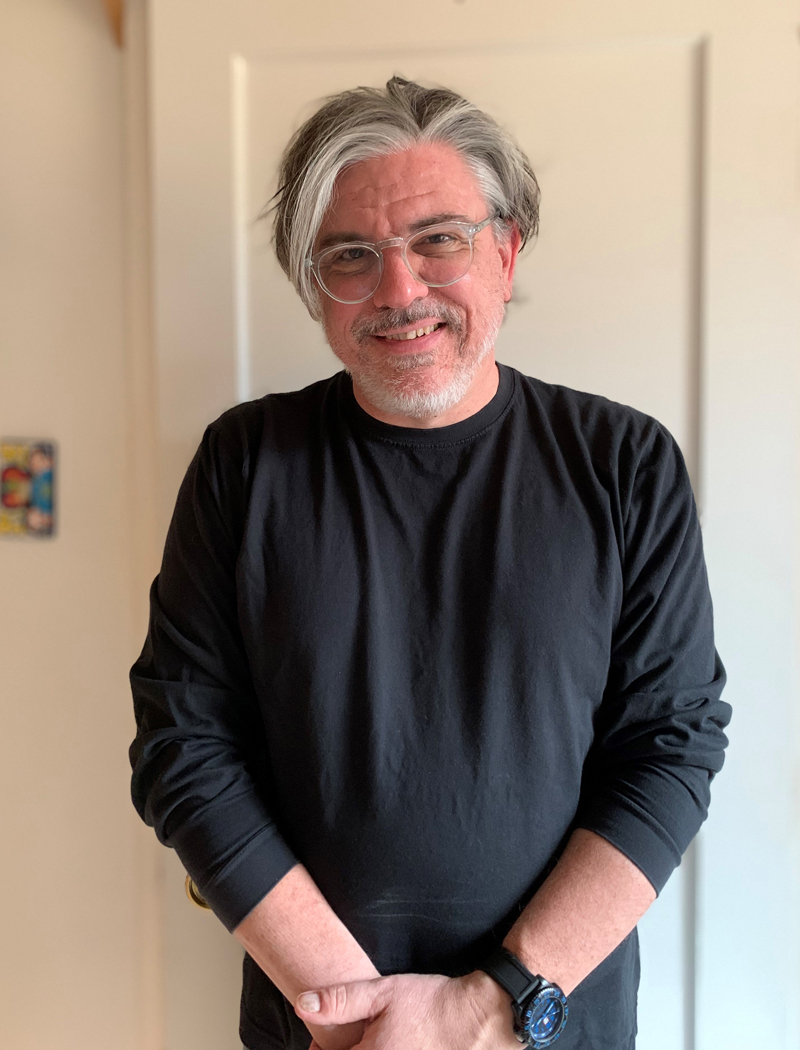 John Raffaele
Director of Educational Services
John Raffaele is the Director of Educational Services for the NADSP. John is a Master Social Worker and a highly experienced professional adult educator and facilitator.
Biography
John's graduate education is from Yeshiva University in New York City and State University of New York at New Paltz, NY. His career spans three decades and those years have been spent teaching direct support professionals and the people they support. Most of the people with whom he has worked and supported over the last 30 years are people with intellectual/developmental disabilities and at-risk youth, and people with chronic and terminal illnesses in home-care settings. Between 2001 and 2012 John worked as a Director of Training and Education for a developmental disabilities service provider in New York and gained notoriety consulting and teaching throughout the United States. John founded his own international direct support professional consulting company in 2012 and over the last several years, in contract with the National Alliance for Direct Support Professionals and in close partnership with NADSP Executive Director Joseph Macbeth, has developed many exciting and informative training programs and helped propel the NADSP into national prominence. John became NADSP's Director of Educational Services in December of 2016. John has educated tens of thousands of people in the NADSP Code of Ethics and Competencies and most recently, our Informed Decision Making curriculum and Frontline Supervisor Train the Trainer Curriculum.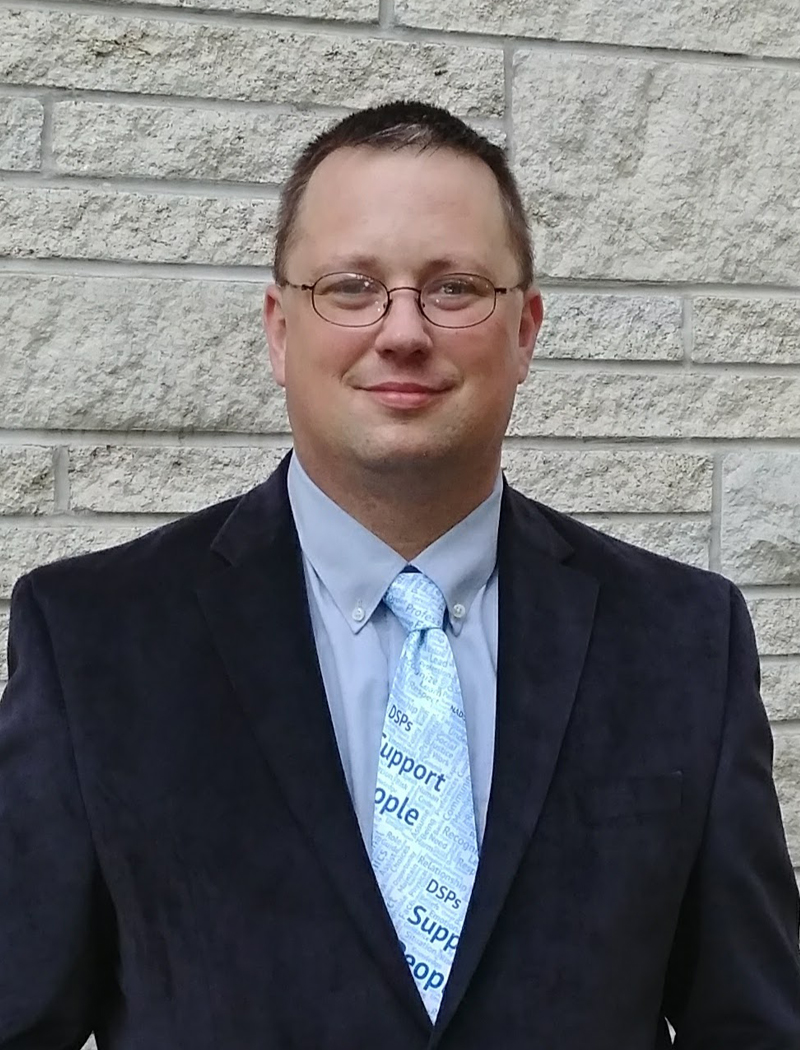 Dan Hermreck
Director of Certification & Accreditation
Dan Hermreck is the Director of Certification & Accreditation for the NADSP. He has worked as an educator various settings, but since 2002 he has focused on teaching DSPs, Frontline Supervisors and others.
Biography
Dan has been involved in direct support workforce development and advocacy issues at both the state and national level. In 2008, Dan served as the primary skills mentor to the first three DSPs to earn national certification through NADSP, and he was the instructor for a community college class that resulted in the first nationally certified frontline supervisors in 2015. He is able to draw on this experience to assist DSPs and frontline supervisors pursuing national certification as well as employers who are implementing certification programs. More recently he has been part of the 2016 revision of the NADSP Code of Ethics and the development of NADSP's E-badge Academy.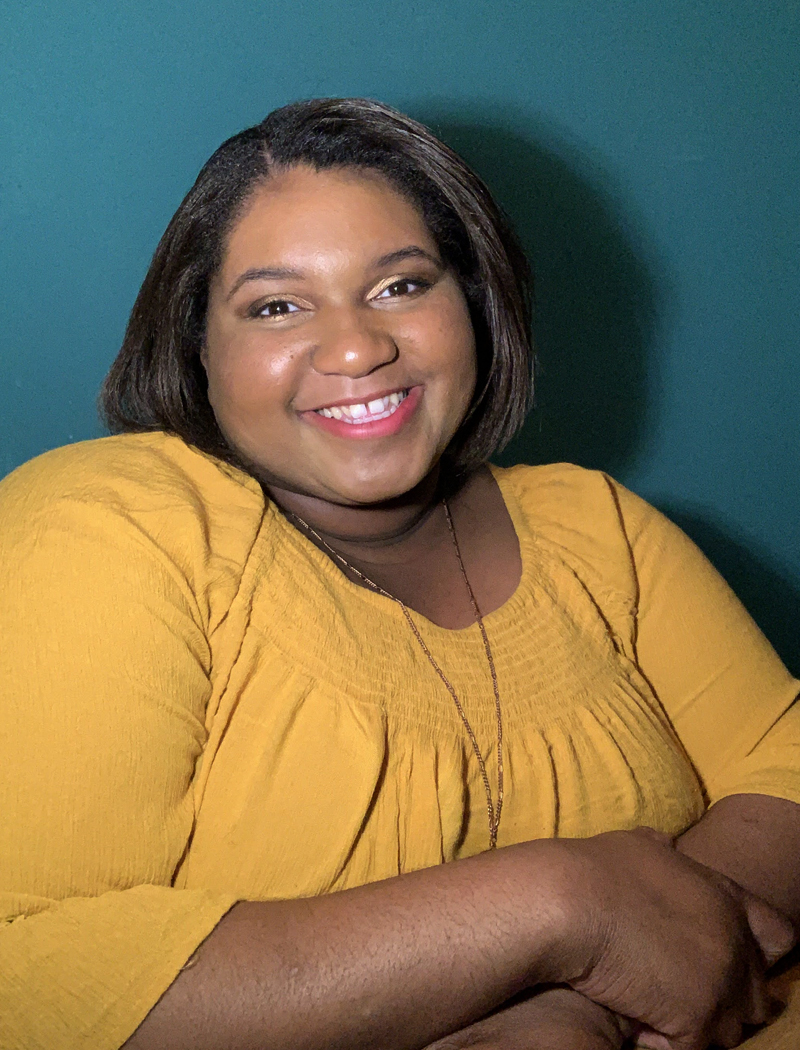 Nicole Dama
Office & Communications Manager
Nicole Dama is the Office & Communications Manager for the NADSP. Nicole joined the NADSP team in May 2018 where she provides administrative, event and communications support.
Biography
Previously, Nicole has worked with Families Together in NYS, NYS Coalition for Children's Behavioral Health, the New York Alliance for Inclusion and Innovation, the State of New York Office of General Services, Urbanity Dance (Boston) and the Albany Institute of History & Art. Since earning her BA from The College of Saint Rose in Public Communication and a minor in Social Justice, Nicole has been an active member of the Capital District community. She regularly volunteers with at special events throughout Albany. Nicole has been a National Coalition Building Institute Trainer for over ten years and looks forward to developing her skills at NADSP!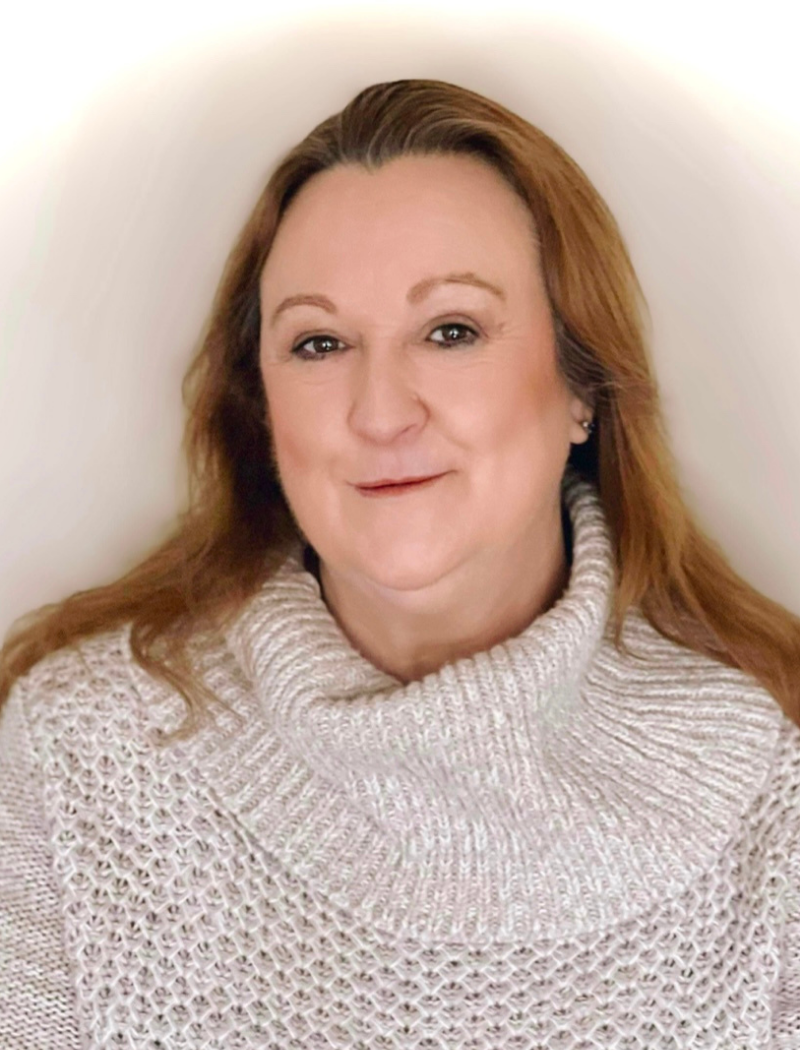 Janet Wilson
Manager of Certification & Accreditation
Janet Wilson is the Manager of Certification & Accreditation for the NADSP.  She has been an advocate for ID/DD individuals for most of her adult life and a provider and agency trainer since 2010.
Biography
Janet has been actively involved in direct support work, training, and NADSP activities, beginning her support career as a DSP.  As an agency trainer, she led a credentialing cohort and became the first credentialed DSP in Kentucky.  She served on the NADSP Board of Directors for six years, initially as a Director-at-Large and later as Secretary.  As a member of the Education, Training, and Workforce Development committee, Janet reviewed traditional credential submissions and mentored other reviewers.  She participated in the development of the E-badge Academy and has worked with Dan as an active reviewer and in the assistance of other reviewers to assure consistent, standards-based credentialing determinations.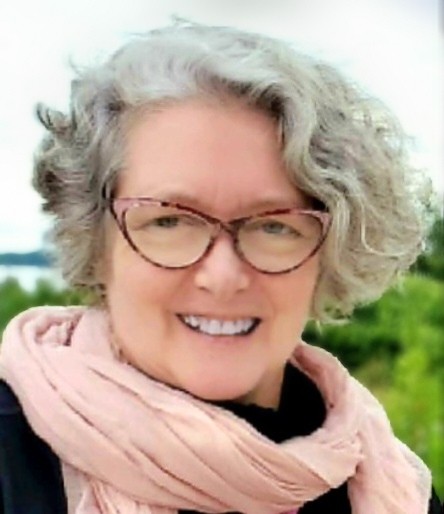 Kathy Brown
NYS E-Badge Academy Administrator
Kathy is the NYS E-Badge Academy Administrator for the NADSP. Kathy joined the NADSP team in August 2022 as part of the New York State Certification Pilot to certify more than 2400 Direct Support Professionals.
Biography
Kathy Brown has over 30 years of experience in the field of Human Services. Over time and many roles (DSP, Front Line Supervisor, Residential Services Director, Director of Learning/ Professional Development, CQL certified Trainer, Human Rights Chairperson, NADSP Faculty member) Kathy has become a true advocate of Human Rights and the commitment that all people deserve a happy life defined by their hopes and dreams. Kathy works diligently believing that for people with intellectual and developmental disabilities this can be achieved through true person-centered quality supports and services. Kathy is passionate that a strong, credentialed workforce can provide those quality services.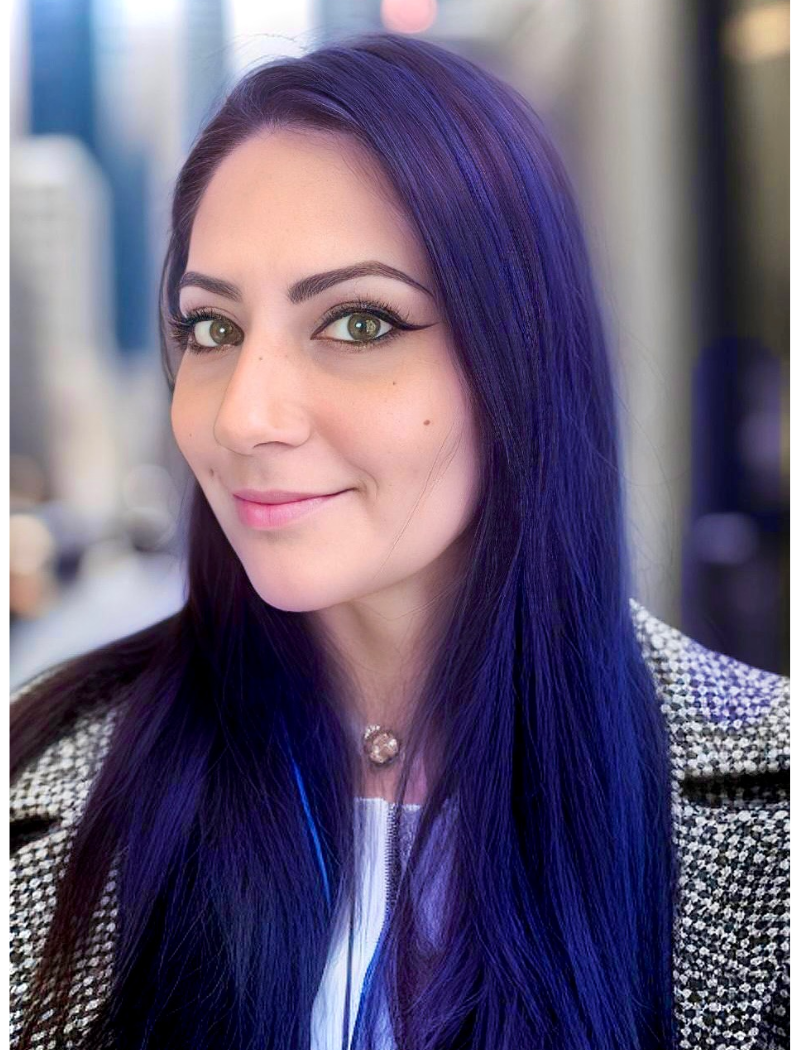 Rachel Jacob
E-Badge Academy Specialist
Rachel is a E-Badge Academy Specialist for the NADSP. Rachel joined the NADSP team full time in October 2023. She is a an accomplished trainer and facilitator. 
Biography
Rachel Jacob (she/her) is a resident of the Hudson Valley, New York.  She brings to the table an extensive career spanning over a decade in the field of Human Services. Her journey commenced as a Direct Support Professional, a role she worked her way from to become a Day Habilitation manager. Over time, Rachel's dedication and expertise led her to assume the position of a staff development trainer, where she championed the establishment and facilitation of a local cohort for the NADSP credentialing program, formerly structured as a portfolio model.
Rachel has also worked as a Director for an inclusive creative arts center, as well as a Director of Wellness within a Mental Health organization. Currently, she also lends her talents and skills to the Communications and Marketing team at the Regional Centers for Workforce Development in New York. Having joined NADSP part-time in the recent spring, Rachel enthusiastically embraces the opportunity to dedicate herself fully to the organization's mission and objectives. Her academic credentials include a Bachelor of Science in Visual Arts Education from SUNY New Paltz and a Master of Public Administration from Marist College.
Rachel's unique blend of experience, spanning supervisory roles and direct engagement with individuals living with disabilities and mental health conditions, profoundly informs her approach to empowering Direct Support Professionals.  Her workforce philosophy can be encapsulated as, "Make it passionate, make it purposeful, make it personal."
​
Help Us Carry Out Our Mission
You can join The National Alliance For Direct Support Professionals (NADSP) through NADSP Membership, and support us to elevate the status of direct support professionals.