Our Advisory Council
Meet the DSPs providing unique and invaluable perspective to NADSP
The National Alliance for Direct Support Professionals (NADSP) Board of Directors and staff members are pleased to present the NADSP Direct Support Professional Advisory Council. The purpose of the NADSP Direct Support Professional Advisory Council is to provide their unique and invaluable perspective to the NADSP Board and staff members about how to make practice improvements with the goal of better serving direct support professionals around the country and internationally.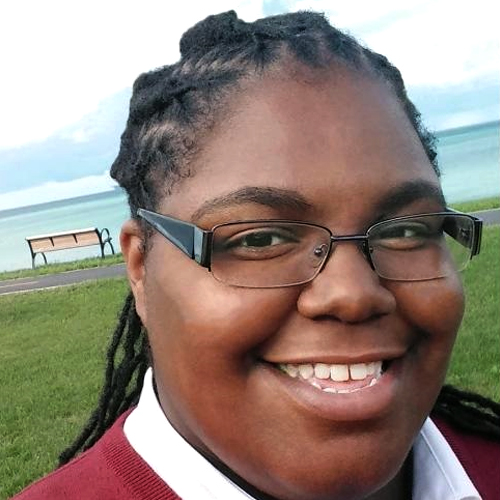 Kadidrea Crawford
Bethesda Lutheran Communities, Illinois
About Me
My name is Kadidrea Crawford, and I currently reside in Naperville, IL. I have been working as a DSP for Bethesda Lutheran Communities for six years. I became a DSP to help others but little did I know, this experience would change my academic and professional careers. Working as a DSP is the reason I am currently pursuing my MSW at Aurora University. My experiences have shaped my perspective of how disability is viewed in our society and taught me why it is essential to advocate for my clients as a DSP and a future social worker. Fun facts: In my spare time, I enjoy playing board games such as Ticket to Ride and Zombicide, and I also enjoy keeping up with my favorite Kpop groups.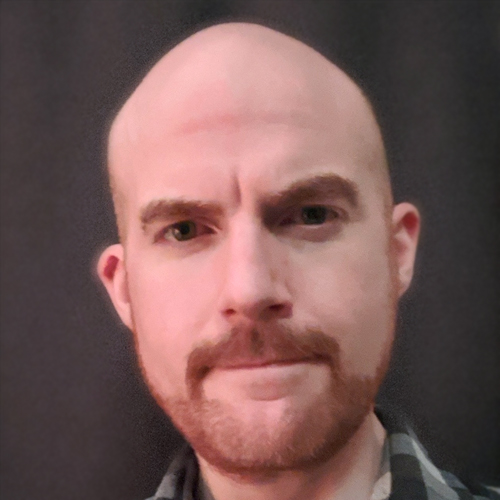 Matthew Crowley
AHRC-NYC, New York
About Me
Matthew Crowley works for AHRC NYC as a direct support staff at a day habilitation program located in the Flatbush neighborhood of Brooklyn. He has been with the agency since 2007 which was when he first took up residence in New York City, however before then he lived on the West Coast in San Francisco and Portland, Oregon. In each city he worked for similar agencies supporting people as they made themselves more comfortable in their respective roles as members of their communities, whether it involved adjusting to the dynamics of unfamiliar neighborhoods or the complexities of new jobs. In turn his impression of each of the cities has been heavily influenced by the ways each accommodates the people he has supported. Matthew originally studied writing, and he now delights in pursuing that interest as he variously shares it with those he supports. For several years he has teamed up with a particular group which regularly scripts films from scratch and puts them into action. One of these films was submitted to a local film festival not too long ago earning rave reviews, but maybe more significantly it earned a truly cult following among close friends and family. Fun fact: Matthew not only works for AHRC NYC, he also plays for them on their volleyball and softball teams.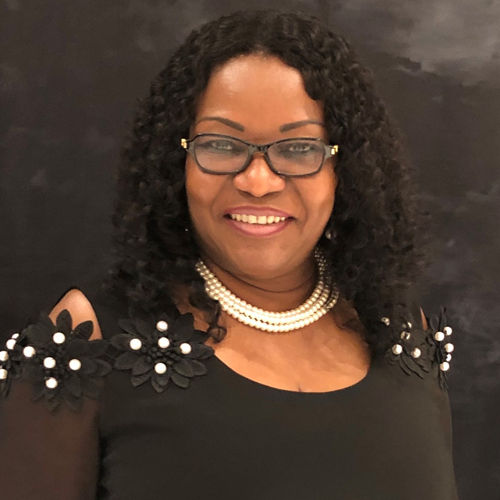 Pat Ejenavi
Vita Community Living Services, Ontario, Canada
About Me
My name is Pat Ejenavi, I migrated from Nigeria to Canada in 2006. My mother had mental health support needs and I experienced first hand the need for support in this sector. This personal experience with my mother motivated me to become a Direct Support Professional. I have worked in the developmental and mental health sector for over twelve years. I started in the developmental field as a Personal Support Worker (PSW). While working as a PSW, I returned to school as an adult student and earned a Developmental Services Worker diploma from Humber College in Toronto, Ontario. I am currently working in a treatment program as a full time Direct Support Professional for Vita Community Living Services and Mens Sana Families for Mental Health.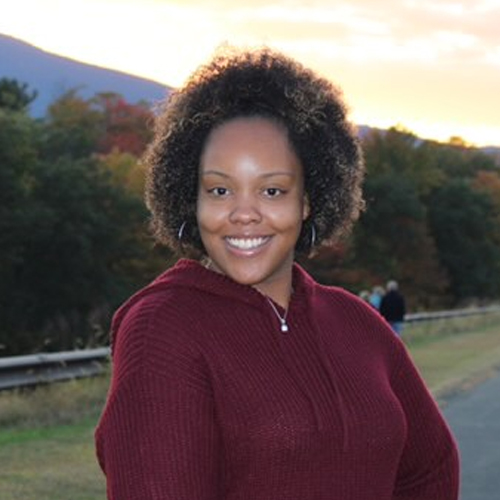 Ryene Fenner
New Horizons Resources, Inc., New York
About Me
Ryene Fenner is a DSP that works for New Horizons Resources. She has been a DSP since 2016. She has a master's degree in English Literature from SUNY New Paltz and is pursuing a second master's degree in Education, that will be completed this fall. In addition to the work, she does with New Horizons, Ryene has also created and implemented lesson plans for children with developmental disabilities for a local camp.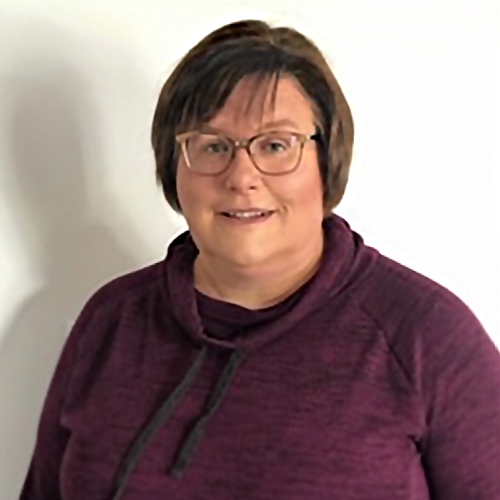 Arlene Hebig
Chilliwack Society for Community Living, British Columbia, Canada
About Me
I live in Chilliwack BC with my husband and two adult children, one of whom has a developmental disability. I have been a direct support worker for 5 years and am employed with the Chilliwack Society for Community Living as a senior support worker. I have been active in volunteering with different organizations directly supporting individuals and their families, including serving a term on the board of directors. I am passionate about being a part of a community that is inclusive to all persons. When not working, I can often be found somewhat over my head in a home improvement project, but would really prefer to be in the garden!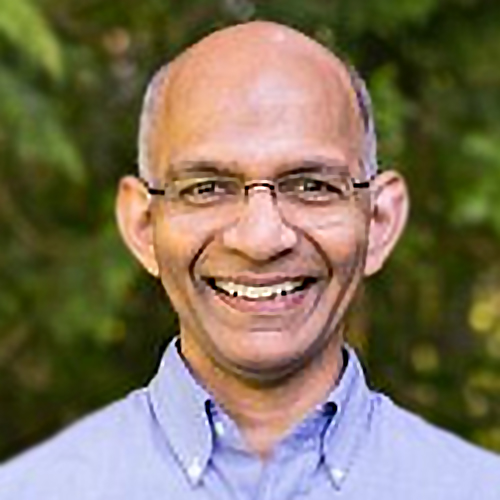 Ramu Iyer
PROVAIL, Washington
About Me
As a Direct Support Professional, I work as a Supported Employment Consultant with persons with developmental disabilities on the front lines. My vocation is to transform lives by enabling a client's full participation in competitive, integrated employment and community life. I am passionate student of using a solution focused approach to listen, build hope and shape a client's preferred future. As a Job Developer I reach out to businesses to identify opportunities for process improvement, cost savings, maximizing employee experiences or enhancing the bottomline. I collaborate with employers to craft or carve jobs that align with a client's DNA (Desires | Needs | Abilities) and meet business needs. My previous work experience includes stints at Microsoft, Ernst & Young and consulting with telecom and software companies. I enjoy yoga, music, blogging, as well as reading poetry and non-fiction. I obtained the Leader as Coach certification from Columbia Business School and an MBA from Northwestern University / Kellogg School of Management. Fun Fact – I have a dry sense of humor and my dream is to become a standup comedian someday.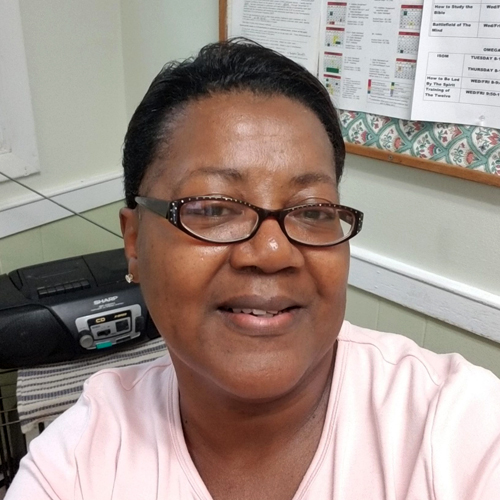 Chevon Miller
Penn Mar Human Services, Pennsylvania
About Me
Chevon is super proud of the work she is doing in the lives of individuals I support at Penn Mar. Since joining the team July 2016 her outlook and purpose has been to enrich, motivate and encourage those around me. Chevon's goal is to help achieve a better quality of life and help support others to voice and reach their potential goals. In March, Chevon achieved her DSP III certification in through the NADSP E-Badge Academy. Chevon says, "Servicing on the advisory council will give me an opportunity to share with others and provide a better understanding of how to address their concerns."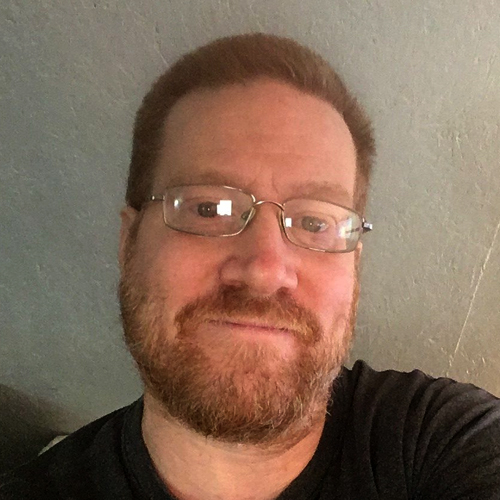 Brian Ormond
South Peninsula Behavioral Health, Alaska
About Me
Brian Ormond is a Direct Support Professional working in a small fishing town at "the end of the road" in Homer, Alaska. Brian has served people with disabilities through South Peninsula Behavioral Health, Inc. for nearly a decade. In his time there he has been the Point of Contact for the Special Olympics program in Homer, was chosen to be an original DSP voice for the state of Alaska's Shared Vision and recently chosen as a leader in creating the Alaska Alliance of Direct Support Professionals. Brian is passionate about changing systems to be more equitable, just and allow for personal autonomy. When he's not challenging and questioning agencies, organizations and governments he's playing video games, driving fast and thinking of the next thing to build. Brian likes to fix and create things, whether it be mechanical, digital, personal, or philosophical. Brian conducts himself under the philosophy "Words have power. Use your words with intent."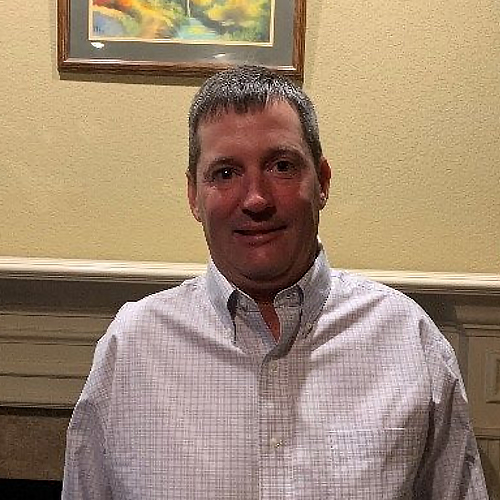 Reade Roberts
Arkansas Support Network, Arkansas
About Me
I have lived and worked in Northwest Arkansas for 30 years. After completing my education, the primary draw to supporting individuals with disabilities was that I saw an important need to be filled. Through self-reflection I realized that I wanted to make the difference between those who fell through the cracks, and those who are championed to be able to reach self-actualization. Having Cerebral Palsy myself, I am able to empathize directly with the challenges, triumphs, and the moments in between experienced by individuals with disabilities, regardless of their disposition.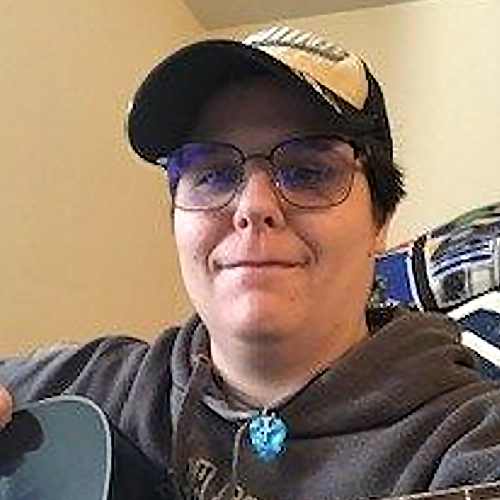 Kelley Shepherd
Mainstay Life Services, Pennsylvania
About Me
Hi I'm Kelley. I'm a DSP in Pittsburgh, PA. I got into the field in Michigan in 2008 after several years working in fast food thinking it was going to be a transitional short term thing. It quickly went from a job to a way of life. I enjoy playing my guitar, watching sports, and relaxing with my cat Patrick. FUN FACT: I collect Peanuts/Snoopy Christmas decorations.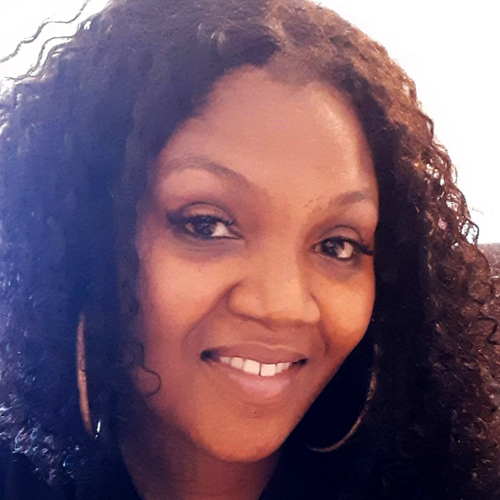 Amber K. Thompson
Hope House Foundation, Virginia
About Me
Thank you so much for this opportunity. My name is Amber Thompson. I have worked in the field of Direct Support for 15 years. I worked at day programs, group homes, and as a job coach. Today, I am currently employed through Hope House Foundation as a Community Support Coordinator. At Hope House, we support adults that experience disabilities, exclusively in their own apartments and communities.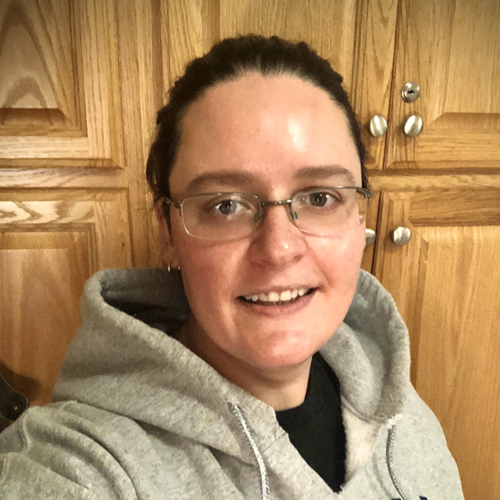 Shanna York
Oak Hill/ CT Institute for the Blind, Connecticut
About Me
My name is Shanna York. I am a DSP for Oak Hill, the state of Connecticut's largest private provider of services for people with disabilities. I became a direct support professional after I read an advertisement in the classifieds 19 years ago for The Connecticut Institute for the Blind, the former name of my agency. I found the idea of working with individuals who had disabilities intriguing, and also thought that it could be rewarding as well. I wanted to help people and I wanted to have a direct impact to affect change in their lives for the better. I had no way of knowing just then how rewarding the work would be, or that it would also profoundly change my own life for the better. Fun Fact: The person who I respect and look up to the most in the world is my former Vice President of Community Programs who retired just this past July. She is the person responsible for fueling my passion, pushing me to be better, and for recognizing my success and commitment as a DSP. She also began her 36 year long career as a direct care staff.
Help Us Carry Out Our Mission
You can join The National Alliance For Direct Support Professionals (NADSP) through NADSP Membership, and support us to elevate the status of direct support professionals.