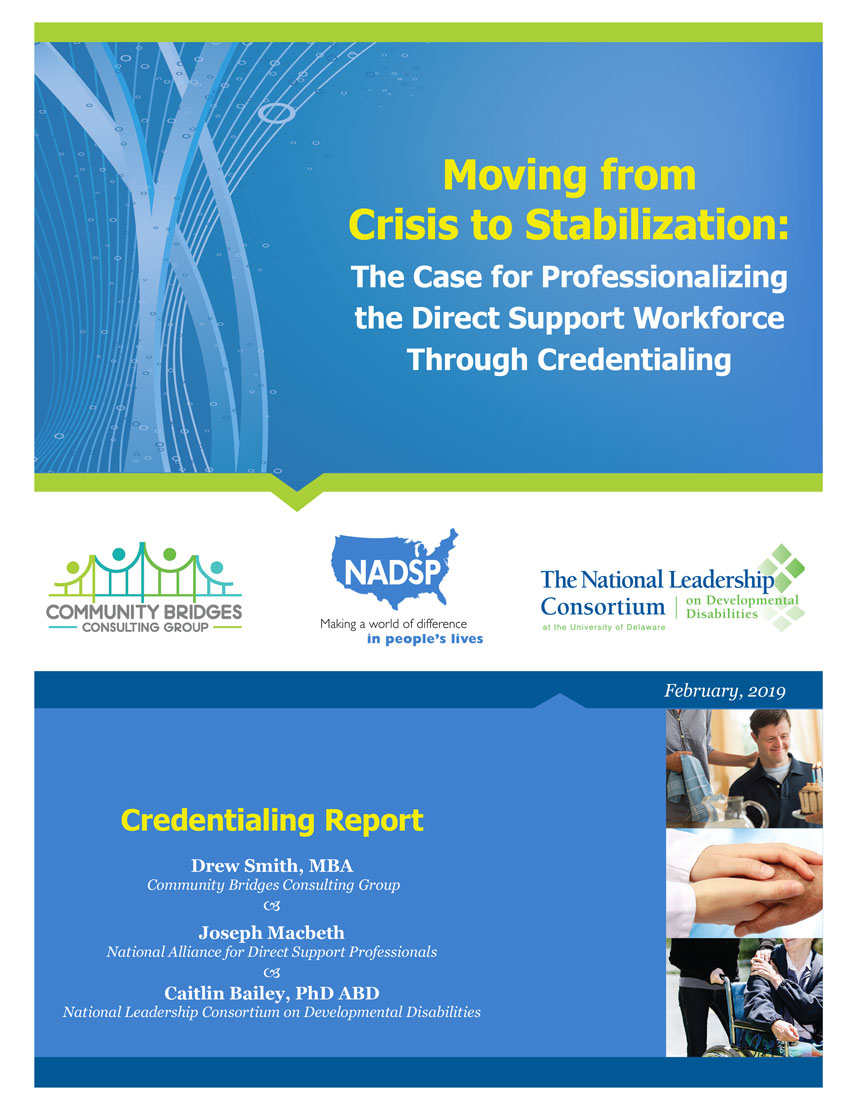 Following the release of, "Moving from Crisis to Stabilization: The Case for Professionalizing the Direct Support Workforce", co-written by; the National Alliance for Direct Support Professionals (NADSP), the National Leadership Consortium on Developmental Disabilities (NLCDD) and Community Bridges Consulting Group, the authors will provide a robust and conversational review of the paper. The purpose of this paper and this companion webinar is to provide State government policy makers, provider agency and provider association leadership and other stakeholders an opportunity to explore how a national credentialing standard can positively impact the I/DD service delivery system.
The three authors will be interviewed for an in-depth look at;
• An overview of workforce issues impacting the future of a stabilized workforce;
• A proposed definition and operationalization of a credential;
• An overview of credentialing in IDD services;
• A proposed path to implementing a workforce credential;
• The anticipated value and benefits to the workforce and other impacted parties on implementing a credential;
• Other supporting efforts that, in concert with a credential, must be undertaken to support this workforce.
Attendees will experience a transformational discussion about comprehensive solutions to the issues related to the ongoing workforce crisis that impacts the I/DD community.