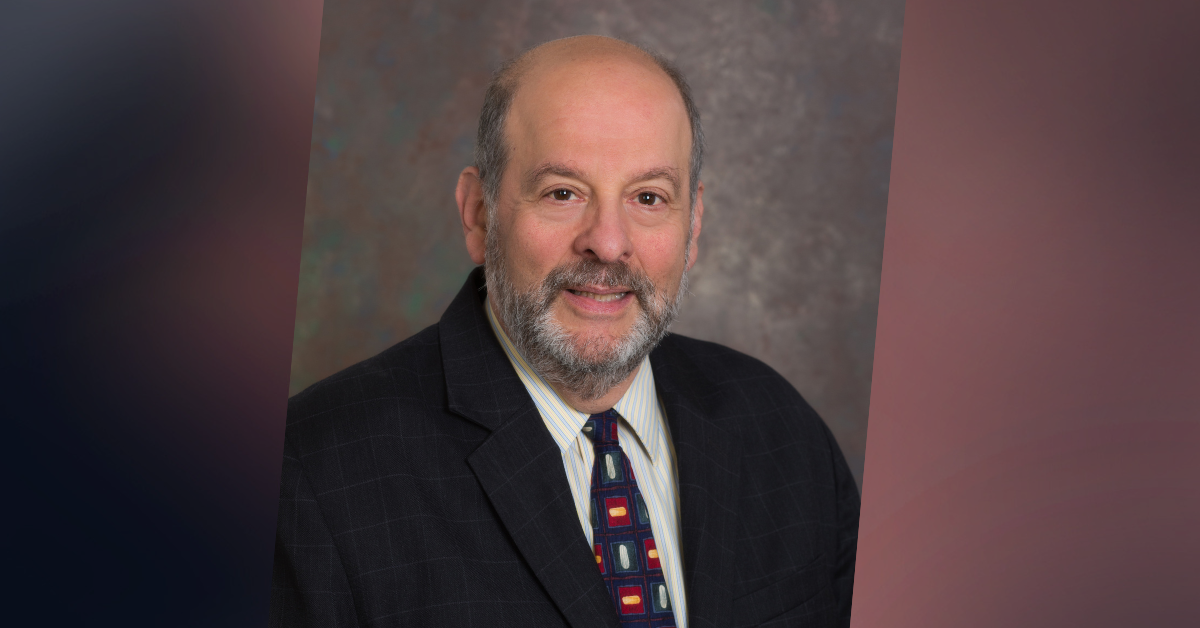 Steve Eidelman, The Hingsburger Humanitarian Award 2022 Honoree
The Hingsburger Humanitarian Award
Steve Eidelman (2022)
The life and work of Dave Hingsburger is difficult to summarize and his contributions to the field of intellectual and developmental disabilities were profound. Dave was completely immersed in his life's mission as an ally, advocate and voice with and for people with intellectual and developmental disabilities.  He wrote, he lectured, he provided clinical and administrative services within human service organizations, and he held a torch for the celebration, support and protection of those with disabilities.  Ultimately, Dave Hingsburger was a passionate humanitarian and envisioned a world where everyone was included.
In Dave's honor, the National Alliance for Direct Support Professionals created the Hingsburger Humanitarian Award. The recipients of this prestigious award will be those who are champions and allies with people with intellectual and developmental disabilities and has demonstrated excellence in their advocacy with people with disabilities and direct support professionals.  Dave was not only concerned about the well-being and quality of life for people with disabilities but was a fierce advocate for inclusion, fairness and equality.
The NADSP is proud to recognize Steve Eidelman with the Hingsburger Humanitarian Award for 2022. For those who are not familiar with Mr. Eidelman, he is currently the Faculty Director of the National Leadership Consortium and the H. Rodney Sharp Professor of Human Services Policy and Leadership at the University of Delaware. He is a past President of the American Association of Intellectual and Developmental Disabilities (AAIDD) and serves as Senior Advisor to the Chairman of Special Olympics International. Steve also serves as the Executive Director of The Joseph P. Kennedy, Jr. Foundation. His recent efforts have focused on implementation of Article 19 of the Convention on the Rights of Persons with Disabilities (CRPD), focusing on deinstitutionalization. He was the Pennsylvania state government official in charge when Pennhurst State School and Hospital was closed and continues to be a fierce advocate for community living.
Steve co-founded the National Leadership Consortium in 2006, a partnership of 18 national developmental disabilities organizations. The Consortium offers intensive week-long leadership institutes which focus on strategies and values that are designed to meet the specific needs of disability organizations. They have also created a resource-rich website tailored to the needs of emerging leaders in the disability field, a community of practice aimed at supporting the growth and knowledge of disability leaders and research on best practices and innovations in disability supports. Since 2006, Steve has been instrumental in building leadership in the United States, Canada and Israel and recently celebrated the 100th Leadership Institute in July.  These leadership institutes have engaged thousands of emerging leaders. He's a trusted mentor to many leaders in our field, and like Dave Hingsburger, he is truly a humanitarian who has dedicated his life to the full inclusion of people with disabilities and developing leaders to make this a reality.
Please join us, virtually, on September 14th as we celebrate Steve Eidelman's incredible career and impact on our communities. Click here to register.