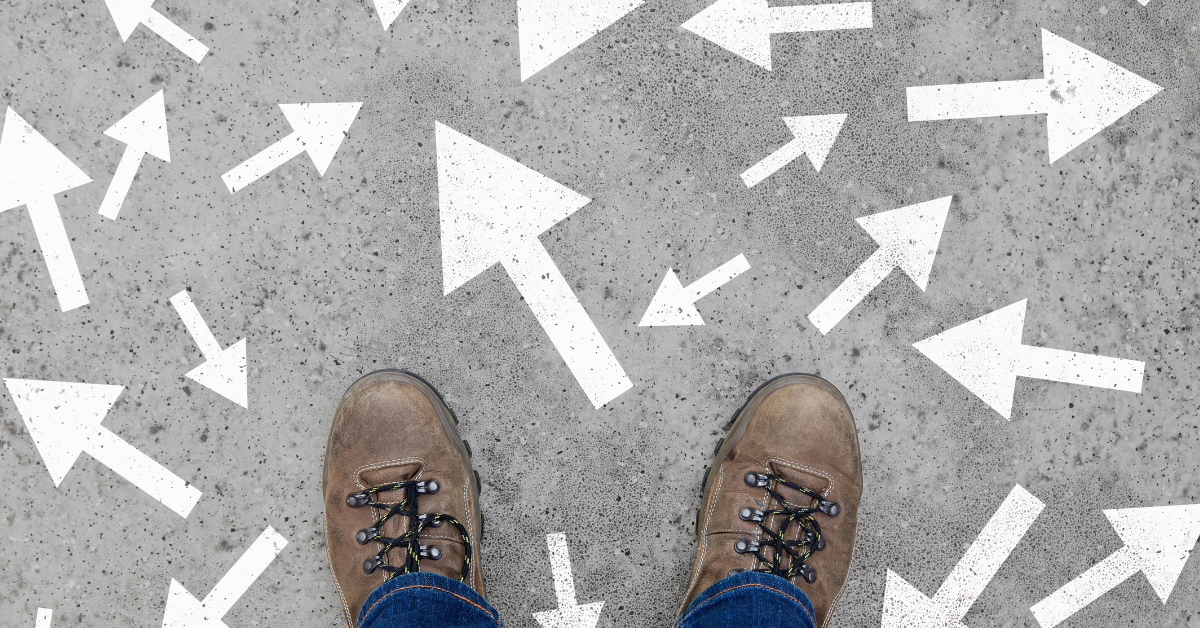 Virtual Training: Informed Decision Making
In embracing a person-centered approach and supporting self-direction, people receiving supports need to be empowered to make their own choices. These ideals and practices of informed decision making are embedded into the NADSP Code of Ethics. Whether it involves relationships, privacy, sexuality, well-being, or other areas, people with intellectual and developmental disabilities should be supported in making informed decisions, while understanding the associated risks and responsibilities that are tied to those decisions. 
The HCBS (Home and Community Based Services) Final Community Settings Rule will require that direct support professionals assist people with intellectual and developmental disabilities in making informed decisions.  This is a high-level skill.
This Three Hour NADSP Virtual Training will teach best practices to show direct support professionals how to effectively assist people in making decisions.  We will offer participants an overview of what informed decision making consists of.  Finally, we will review a Five Step Process that can be utilized to ensure that when one is helping someone make an informed decision the final decision is that of the person supported and not anyone else. 
Tuesday, June 29, 2021
12:00pm – 3:00pm ET
$89 per Non-Member Attendee
$79 per NADSP Member Attendee*
*After registration is completed, members will receive a $10 rebate once membership is confirmed.
Learning Objectives
What informed decision-making is (and what it is not)
Why having choice is important for the people they support
Learn to use The NADSP Five Step Informed Decision-Making Process
Using The NADSP Code of Ethics to support ethical informed decision making
Presenters
Desiree Loucks Baer, COO, NADSP
John Raffaele, MSW, Director of Educational Services, NADSP
Target Audience
DSPs, Supervisors, Administrators, People with Disabilities, Family Members
Participate In This Training
Click the link below to register via Zoom. When registering, participants will be connected to PayPal to submit their payment. Once completed, a confirmation will come from PayPal as well as Zoom.
Organization Option for Virtual Training
If an organization is interested in registering a larger number of its employees, NADSP does offer a customized solution. Agencies can schedule a 3-hour NADSP virtual training for up to 500 its staff members for the flat rate of $1,500. Please note that attendees can only include the organization's own internal employees – not external stakeholders. To book this training for your agency, please email Desiree Loucks Baer, NADSP's Chief Operating Officer, at dloucksbaer@nadsp.org.
Frequently Asked Questions
Is this training the same as the full day training?
No. The virtual training is a cost effective alternative for organizations and individuals to experience a new abbreviated version of the full day training. To learn more about the full day training, click
here.
Can I purchase multiple registrations at once?
What do I need for this training?
For this training, attendees will need access to Zoom and a reliable internet connection.
Will this training be recorded for those who cannot attend?
This training will be conducted completely live. Attendees who have to cancel must do so before the start of the webinar to receive a refund.
Will I receive a certificate for my attendance?
Yes. All registered attendees will receive a certificate at the conclusion of the training.
Will this training count towards my Accredited Training hours?
NADSP trainings like this one can be one source of the accredited education needed for national certification through the
NADSP E-Badge Academy
. Participants in the E-Badge Academy who wish to submit this training to the E-Badge Academy should document their attendance on the
Accredited Education Documentation Form.
Will this webinar be closed captioned?
Yes. All attendees will have the option on their zoom screen to enable live captions. If an attendee requires a reasonable accommodation for this training, please email NADSP Office and Communications Manager, Nicole Dama at ndama@nadsp.org by June 17,2021.
Who should I contact if I have additional questions?
If you have any additional questions on the content of the training, you can email NADSP's Director of Educational Services, John Raffaele at
jraffaele@nadsp.org
.
If you have questions about registration, please email NADSP's Chief Operating Officer, Desiree Loucks Baer at dloucksbaer@nadsp.org.