The NADSP, on behalf of our partner organizations, the Research and Training Center on Community Living at the University of Minnesota and the American Network of Community Options and Resources (ANCOR), is pleased to announce the 2020 Moving Mountains Award for best practices in workforce development.
We received numerous nominations this year and are excited about the workforce development efforts that are happening across the country. These thoughtfully planned and well implemented, system change effort are truly impressive.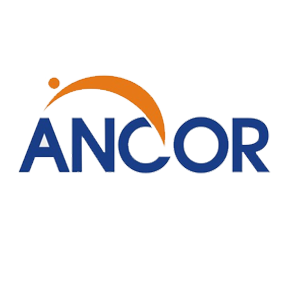 Sadly, the COVID-19 pandemic prevents us from getting together to share these programs of workforce excellence with you in person. Please join us in recognizing the 2020 Moving Mountain Award winners virtually during NADSP's "From Praise to Promise" event during National Direct Support Professional Recognition Week on September 16th in a session sponsored by ANCOR.  In addition to receiving this prestigious award, each organization will be  provide an overview of their winning program and the results they have yielded.
We are very pleased to be recognizing the following programs of workforce excellence with the 2020 Moving Mountains Award:
Becoming Independent, Santa Rosa, CA: "The Discovery Project" 
Becoming Independent (BI) is one of California's most innovative and respected agencies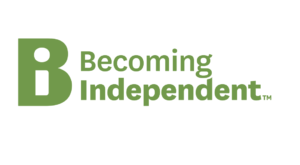 serving adults with intellectual and developmental disabilities (IDD) including autism, cerebral palsy, Down syndrome, and epilepsy. The agency was founded 53 years ago by a small group of dedicated parents who shared a belief that there should be an alternative to institutionalization for their adult children with disabilities. Over the past year, Becoming Independent has offered 1:1 services in its day settings via a new program called the Discovery Project. This is allowing the organization to re-imagine how they provide services and assist people who have been in traditional day programs for many years. The process involves two phases; each includes the person, their family, as the individual desires, and a support circle of their choosing. Becoming Independent's Discovery Coaches (Direct Support Professionals) are trained to see beneath the first thing people say and listen instead for the unspoken. The direct support professionals encourage those they support to look past the current service offerings to imagine what interests and dreams they hold. The exercises and activities in the 1:1 coaching sessions uncover and build on the strengths, gifts, talents, skills, and contributions of the individual and those who know and care about the individual. Click here to learn more about the services offered by Becoming Independent.
Family Residences and Essential Enterprises, Inc. (FREE), Old Bethpage, NY: "The Center for Learning and Professional Development (CLPD)"
Family Residences and Essential Enterprises, Inc. (FREE) created the Center for Learning and Professional Development (CLPD) as the means to fulfill its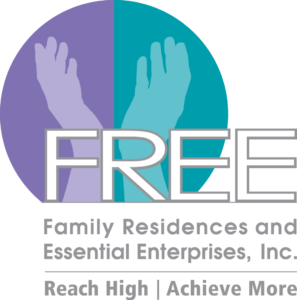 commitment to realigning the agency as a "learning organization". As the "hub" for professional development this remains one of FREE's strategic goals– ensuring the ongoing and consistent development of its workforce. Supporting the educational and professional developmental goals of DSPs, and all team members, increases engagement and commitment. The CLPD offers a robust array of workforce development training initiatives to enhance learning and to help team members advance their careers. The CLPD provides DSPs with numerous opportunities to advance their careers enabling them to improve the quality of support they provide to individuals supported by FREE. By re-engineering FREE into a learning organization, the agency has been able to engage their DSPs and match their interests and skills with the goals of the individuals supported. With the dedication and support of the DSPs, the individuals continue to stretch the boundaries of what is possible for adults with developmental disabilities. Click here to learn more about FREE.
GoodLife Innovations, Inc., Lenexa, KS: "Neighborhood Network with iLink" 
GoodLife and its KU partners believe that people with intellectual and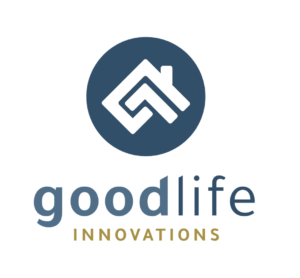 developmental disabilities (I/DD) should not need to live in group homes to affordably get the help they need just because their needs are higher, intermittent, or unpredictable. Nor should they need to go to clinics to receive professional services simply because that is the most time-efficient strategy for therapists. Instead, people should be able to get professional, caring, and consistent support in their own home exactly when help is needed. No great paradigm shift happens overnight, which is certainly the case for GoodLife's Neighborhood Network and iLink Support Technologies. Over the last 20 years, GoodLife Innovations has quietly built, refined, and packaged interrelated components of a neighborhood service model that is leveraged by advanced technologies. It provides in-home and remote life coaching, best-practice care, and professional services at the moment of need. The approach delivers reliable, affordable care of the highest quality provided by a team of talented iCoaches, Professional Neighbors, and DSPs working in partnership with an interdisciplinary team of professionals who provide remote support. A team of DSPs that might include Professional Neighbors, Professional Families, Professional Roommates, and shift-based DSPs, collectively support the needs of a neighborhood. GoodLife's Professional Roommate model is a relatively new staffing approach. Professional Roommates are DSPs who work 24-hour shifts, living with one or two roommates with I/DD. Professional Families live in homes that are next to the home they support, while Professional Neighbors live in homes/apartments that are in proximity to multiple homes of people they support. Click here to learn more about GoodLife Innovations' Neighborhood Network with iLink.
Join us Wednesday, September 16th, for the Moving Mountain Awards Presentation and Overview, presented by ANCOR. Click here to register.