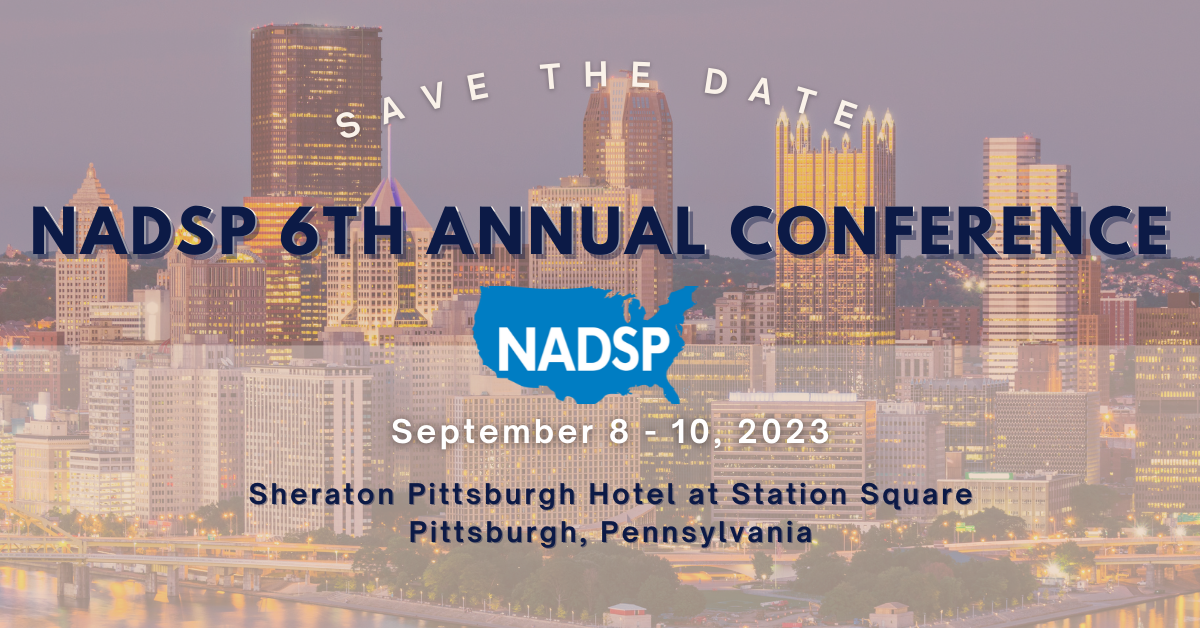 Save the Date! NADSP Annual Conference Returns September 2023
It's official! The National Alliance for Direct Support Professionals' Annual Conference is back in person in 2023. For the first time since 2019, NADSP will host a two day in person conference with keynotes, breakout sessions and opportunities to celebrate, connect and learn the leading developments in the workforce. On September 8, 2023 the Sixth Annual NADSP Conference will commence at the Sheraton Pittsburgh Hotel at Station Square. Additional details including a request for session proposals, hotel booking information and sponsorship opportunities will be shared in the next few weeks.
The goal of the NADSP Annual Conference is to provide national recognition and celebration to direct support professionals (DSPs), while offering the chance for them to learn, network and collaborate. This conference provides the opportunity for DSPs to celebrate the kickoff of National Direct Support Professional Recognition Week. During the conference, we will award the John F. Kennedy Jr. Award for Direct Support Workforce Advocacy & Leadership. This award recognizes individuals for their leadership in the field and creating systems change.
​