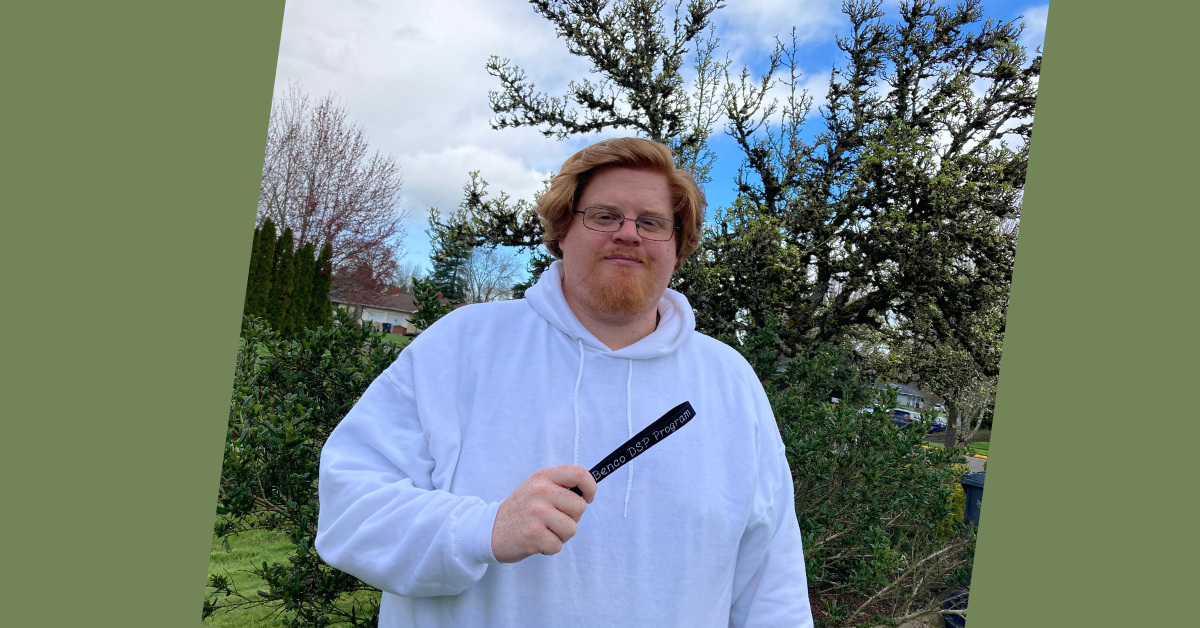 NADSP E-Badge Earner of the Month: Jake Stevens
Congratulations to Jake Stevens who has been selected as the June 2023 NADSP E-Badge Academy Earner of the Month.We are recognizing Jake for his excellent 'Ongoing Health Support' E-Badge submission. This badge represents a Direct Support Professionals' work in assistng the individual to learn disease prevention and maintain good health. This badge is part of the Health and Wellness CMS Core Competency. It also aligns with the NADSP Competency Area of Supporting Health and Wellness.
Jake works as a direct support professional at Benco in Oregon. The mission of Benco is to create and support an atmosphere in which an individual can live a quality lifestyle based on social and community involvement, maximum independence and personal security.
Jake's Experiences With The NADSP E-Badge Academy
The National Alliance for Direct Support Professionals (NADSP) recently asked Jake about his experiences with the NADSP E-Badge Academy. The questions covered how he carries out his work as a direct support professional, the skillsets he demonstrates on a daily basis, the impact that the E-Badge Academy has had on his professional recognition, and how he gets credit for competency.
Describe the story you shared in carrying out that competency:
I shared the story of Ben, name shared with permission, and outings he takes that he calls, "snacking". Which is where he goes into a store and purchases a snack of his choosing as well as a drink. I wrote about the challenges of choosing healthier options rather the typical gas station fare one might be drawn toward and how Ben and his team worked together to find solutions to allow him to enjoy a variety of snacks including healthier options more often.
Why is this competency so important to DSPs?
In my badge essay, I wrote about the struggles of choosing healthier food options. In our own personal lives sometimes it is easier and we feel a more immediate dopamine deposit when we choose sugary or otherwise unhealthy foods but over time that creates imperfect habits that will decrease our quality of life. I wrote about helping a person I support choose healthier options and how to counteract some of the unhealthy options such as taking walks to get our snack so that we can somewhat counteract the caloric impact. That way we can bake our cake, or live a healthier lifestyle, and still eat our cake…literally.
How have you used this competency in your work?
I think we use this in our everyday work. Ongoing Health supports are just that, ongoing! As a DSP I keep this competency in my mind with every decision I am making or advice I am giving.
How can other DSPs replicate your practices?
Being open minded to what it actually looks like to provide a support that has prolonged health impacts. You don't always need a "win" every day. It is about building habits up over a prolonged period of time. Even now with Ben and his snacking regardless of the advice I give him or the reminders about healthy choices sometimes he just looks at me and says, "I know, but today I want a piece of cake and a pepsi." and thats okay! Thats why it is Ongoing Health Supports, we can try again tomorrow!
How does the NADSP E-Badge Academy benefit your agency?
A rising tide lifts all ships. As I worked my way through the badges I have had to stop and think critically about my work as a DSP and my role in the lives of those I support. I have fine tuned some of the skills I have had in my DSP tool belt and altered my approach to how I maneuver through situations with some successes and failures. Keeping an open mind and leading by example for my coworkers as well as lending advice that I have learned through working through these badges has really had a positive impact on those whom I serve.
How does NADSP E-Badge Academy benefit the people you support?
I think that I have been able to change my approach to certain situations that come up that I otherwise would have stuck to my same old routine and in doing so I have become a more dynamic staff person and a more well rounded provider of support to those I serve.
What does the future hold for your involvement in the NADSP E-Badge Academy?
I am eager to continue my way through DSP II and III and would very much hope to stay involved beyond that. I hold the Academy in high esteem and recognize the role they have played in my professional development.
How has NADSP E-Badge Academy affected your professional image?
I feel more skilled in many ways. The biggest way this program has helped me was allowing me to think critically about my work as a DSP and the support I provide.
I have always felt a personal connection to my professional life. I grew up very close to two cousins who have fragile X syndrome so in some ways I have been practicing for this role my entire life. The Academy has only strengthened that relationship and given me a larger sense of pride in the work that I provide.
How does NADSP E-Badge Academy give you credit for competency?
I feel more skilled in many ways. The biggest way this program has helped me was allowing me to think critically about my work as a DSP and the support I provide.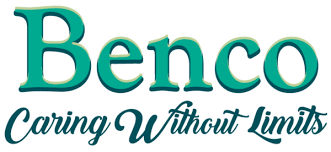 "Jake takes a thoughtful, person-centered approach to the work he does. We are grateful to have his years of experience coupled with his new insights from the NADSP program; together, they continue to allow him to be a voice to guide and shape day-to-day supports for the individuals Benco supports." 
– Laura Lonski, Benco Residential Director
 "Throughout Jake's tenure with Benco he has demonstrated a high level of regard for each person he works with.  Jake brings a casual and fun demeanor to his interactions which builds a sense of camaraderie for the group of people he supports.  Jake has worked to develop meaningful relationships and pays attention to details that can bring about a higher quality of service as demonstrated in his submissions to the E-Badge Academy.  We at Benco, were quite pleased to see his desire to become involved with the NADSP Credentialling program and are even more proud of his application of the course materials through the E-Badge Academy.  Jake's contributions set a fantastic example for other Benco employees and DSP's across the nation.  Congratulations Jake for this recognition, the way you show up for others daily makes a difference and we are so proud of you!"
-Sarah Frazzini, Benco Executive Director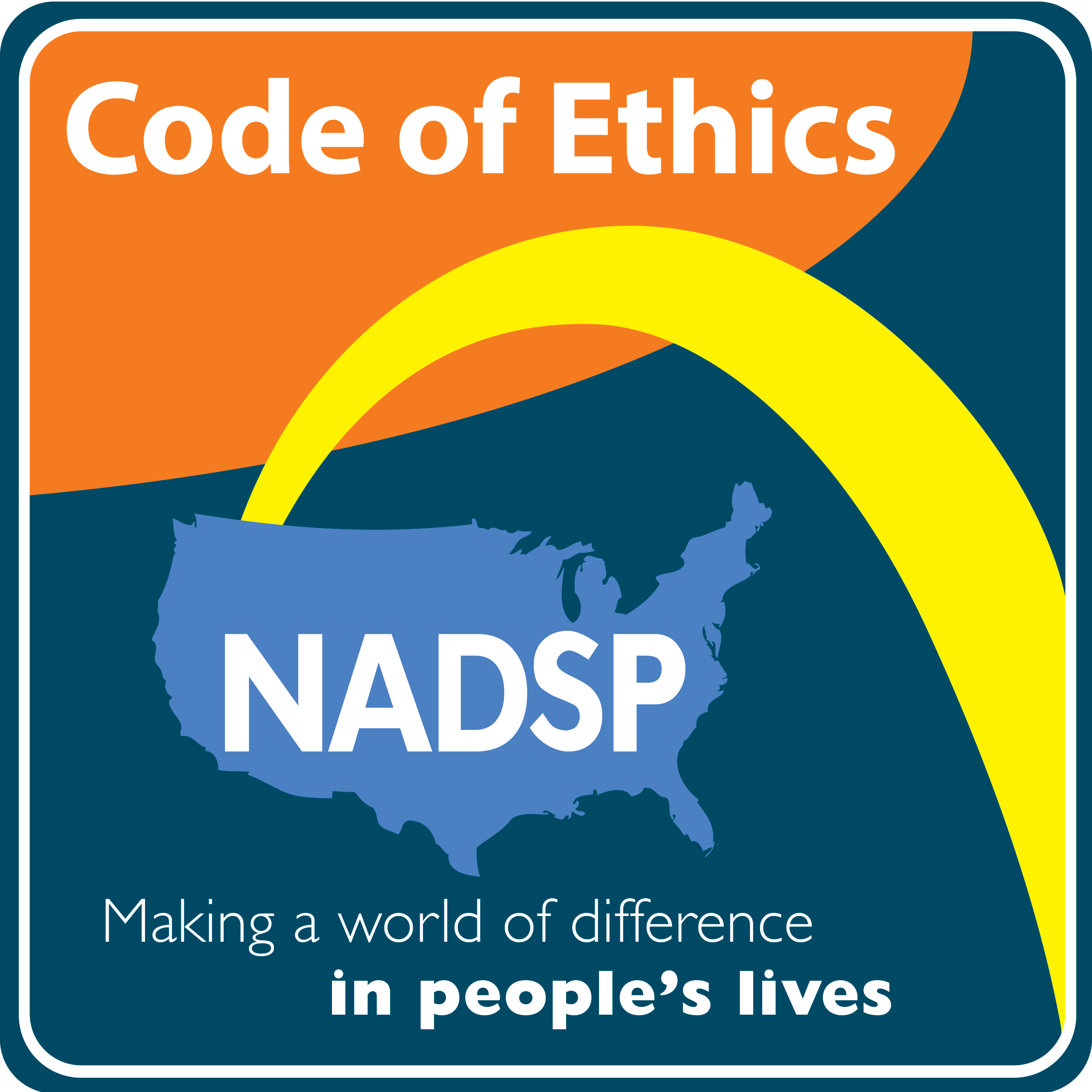 The NADSP E-Badge Academy
The NADSP E-Badge Academy offers Direct Support Professionals (DSPs) and Frontline Supervisors (FLSs)  the ability to earn national certification through stackable electronic badges. These badges demonstrate the knowledge, skills, and values that these professionals utilize every day, recognizing the professional development that might otherwise go unacknowledged.  Through the NADSP E-Badge Academy, DSPs and FLSs are acknowledged for the experience and education that they bring to the human services field.
NADSP E-Badge Academy Earners Of The Month