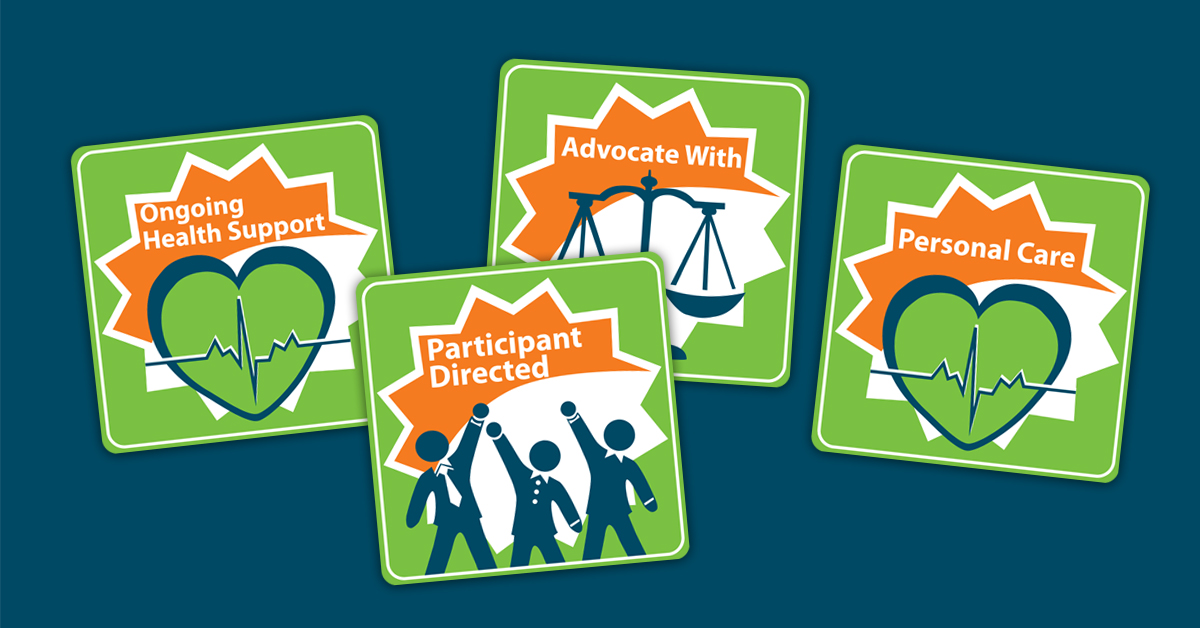 It's demanding work. DSPs deserve credit.
The expectations made of Direct Support Professionals can be overwhelming. There are diverse job responsibilities that require a wide range of various skill sets. On any given day a DSP could be administering medication, assisting someone in maintaining personal hygiene, or helping to educate individuals about their rights. Simply put, it's demanding work. On top of that, the fact that this work has a real and direct impact on people's lives creates an added layer of pressure.
Beyond just the complexity of the work itself, DSPs often feel like they are not acknowledged for their professional contributions. This means more than just occasional praise or casual acclaim. DSPs deserve a formalized system where their education, experience, and skill sets are recognized by national leaders in human services. With this type of system in place, DSPs can demonstrate their expertise and get credit for competency.
The NADSP E-Badge Academy provides DSPs with a way to earn electronic badges – 'E-Badges' – which can be used to build professional portfolios and show agencies, colleagues, peers, people supported, and other stakeholders the education and experience of DSPs. Through the online platform Web Courseworks, DSPs will submit evidence of either knowledge they have gained or exemplary supports they have provided. The E-Badges can then be used on resumes, shared on social media, included in performance evaluations, and more.

As mentioned above, the work of a DSP involves diverse job responsibilities and a wide range of various skill sets. Because of this, DSPs can earn more than two dozen different competency-related E-Badges or receive them based on the number of hours they engage in Accredited Education. Here are just some examples of the competency E-Badges that can be earned by Direct Support Professionals:
Respectful Communication
Data Collection
Cultural Support
Meal Preparation
Community Networking
Completing Documentation
Crisis Intervention
Participant Directed
Advocate With
Supporting Wellbeing
Individual Activities
Managing Documentation
Ongoing Health Support
Person-Centered Thinking
Household Management
And many more!