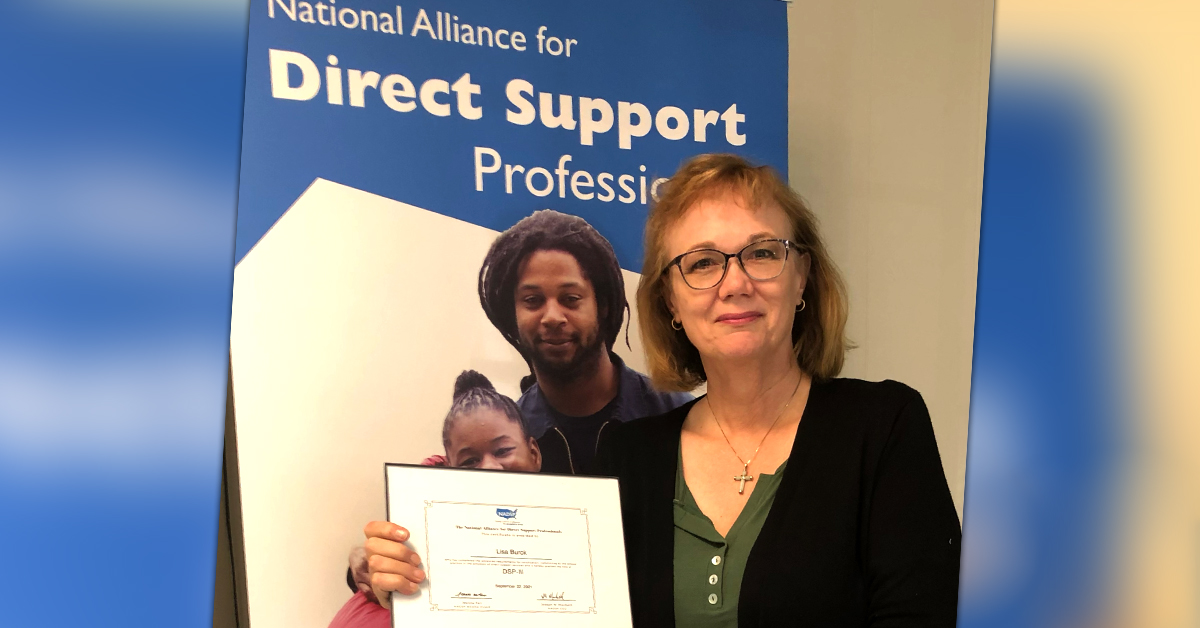 NADSP E-Badge Earner of the Month: Lisa Burck
Congratulations to Lisa Burck, who has been selected as the NADSP E-Badge Earner of the Month for November of 2021. This signifies that Lisa has demonstrated excellence in earning her DSP- III. DSP-III Certification is the highest level of credential that can be achieved, representing a deep commitment to the people they support.
Lisa works as a Projects Director for The Arc of Mississippi. The Arc promotes and protects the human rights of people with intellectual and developmental disabilities and actively supports their full inclusion and participation in the community throughout their lifetimes.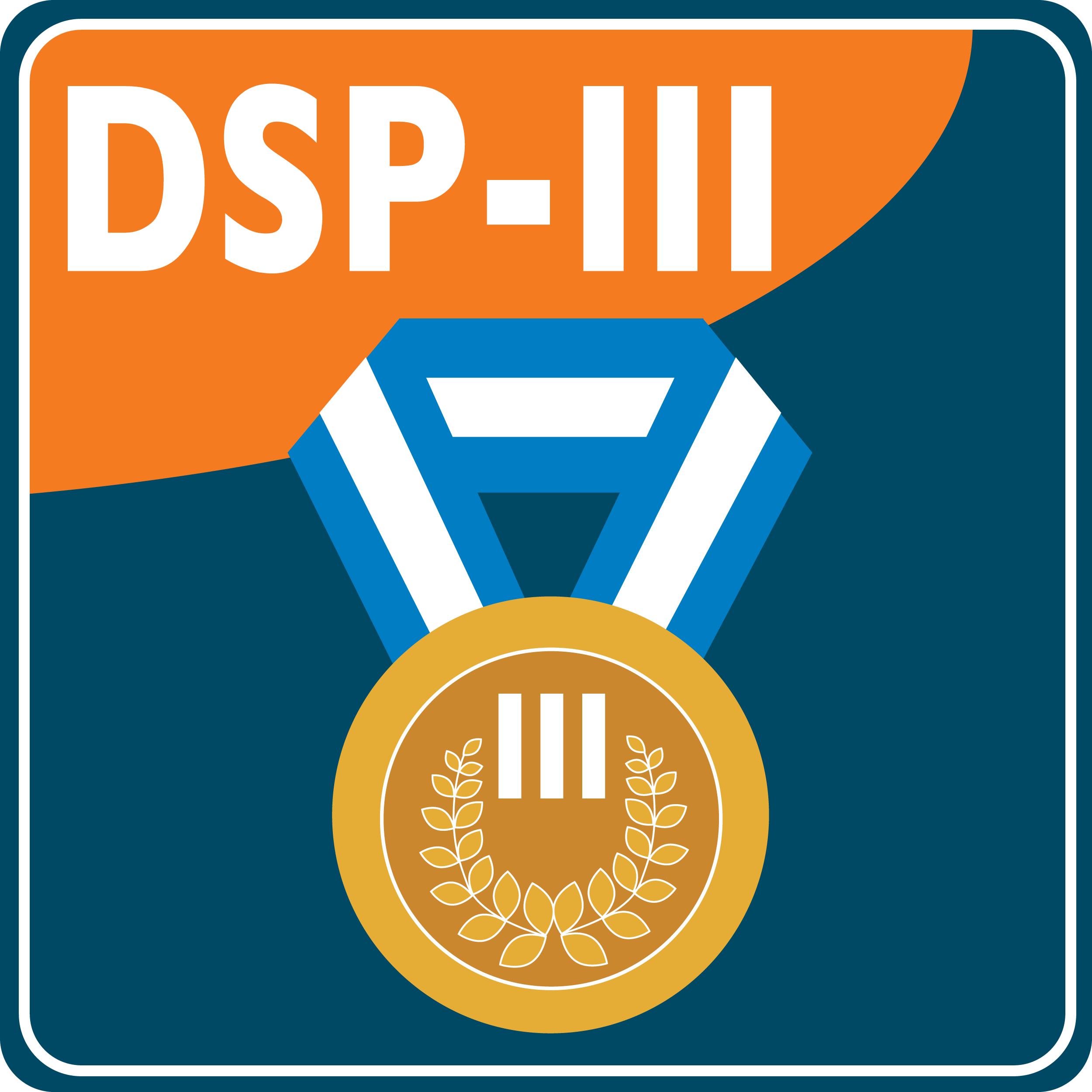 Over the last few years we have highlighted over a dozen direct support professionals in our Earner of the Month series. This month, we tried to do something different. Our Earner of the Month, Lisa Burck will provide her overall reflection in using the NADSP E-Badge Academy. First, NADSP President and CEO, Joseph Macbeth will share his well wishes for Lisa.
 "Lisa Burck has been deeply involved with workforce advocacy for decades, and more specifically, she steered the NADSP as President of our Board of Directors as we transitioned away from the University of Minnesota in 2011. To have a national thought leader like Lisa test the E-Badge Academy further validates the effectiveness of NADSP certifications. Earning NADSP certification levels is rigorous work, it takes time and reflection. The feedback that we received from Lisa after her certification journey has been immensely valuable to the NADSP team. Her journey also illustrates her leadership style – leading by example – something that all of us should emulate. Congratulations Lisa, and thank you for all you do for direct support professionals in your home state of Mississippi and across the nation.  We can't wait to see your e-mail signature; Lisa Burck, DSP-III! " – Joseph Macbeth, NADSP President and CEO
Lisa's Experiences With The NADSP E-Badge Academy
The National Alliance for Direct Support Professionals (NADSP) recently asked Lisa about her overall experience with the NADSP E-Badge Academy. The questions covered how the impact that the E-Badge Academy has had on her professional recognition, and how she gets credit for competency.
The power that Direct Support Professionals wield is tremendous. They have the power to ensure a person is successful, and they have the power to ensure a person is not successful. As an advocate, I can't change salaries, supervisors, or regulations, but if I can influence the person who comes to work each day and impact the moment of interaction between the giver and receiver of supports, then life automatically gets better for both, and that is advocacy. Earning a DSP-III credential from NADSP allowed me to look both through the windshield and the rearview mirror. DSPs must be able to tell their story; to policy makers, to families, and to potential DSPs to help them understand what a great career this is. I began the E-Badge Academy process by making a list of stories in my DSP life that were memorable because of their impact to both me and the person I supported. I then matched those stories to NADSP E-badges. When I didn't already have a story for a particular E-badge, I knew that I needed to go make that story.
Sometimes our role as a DSP can be a little muddy. It's not just the public that doesn't always have a clear understanding of direct support work; families, supervisors, and DSPs themselves may be unsure of just what this job is. We've all heard erroneous descriptions from babysitting to nurses' aides. Completing a credential through the E-Badge Academy helps you be able to clearly define and articulate the profession; what it is and what it is not. It will give you confidence in your skills and abilities. It will make you proud of your work. It is tangible evidence of your career accomplishments in work that is often intangible.
DSPs are ambassadors. We are always being observed by the community, by families, and especially by potential DSPs. How we conduct ourselves reflects upon the entire DSP community and people will make decisions about how and where they live, who supports them, or whether or not they want to be a part of this great work based on what they see in us. It's not "who has to do this work", it's who gets to do this work!
I'm grateful to NADSP for this opportunity, and for all they are in my life. Thank you for your unwavering support of the people who support the people.
The NADSP E-Badge Academy
The NADSP E-Badge Academy offers DSPs the ability to earn electronic badges as a way to demonstrate their knowledge, skills, and values on the job. These E-Badges recognize and celebrate the professional development that might otherwise go unnoticed. Through the NADSP E-Badge Academy, DSPs are acknowledged for the experience and education that they bring to the human services field.
###
About NADSP
The vision of the National Alliance for Direct Support Professionals (NADSP) is a world with a highly qualified and professional direct support workforce that partners with, supports, and empowers people with disabilities to lead a life of their choosing. NADSP works to elevate the status of direct support professionals by improving practice standards, promoting system reform, and advancing their knowledge, skills and values, through certification, credentialing, training, professional development, and accreditation services.
You May Also Be Interested In …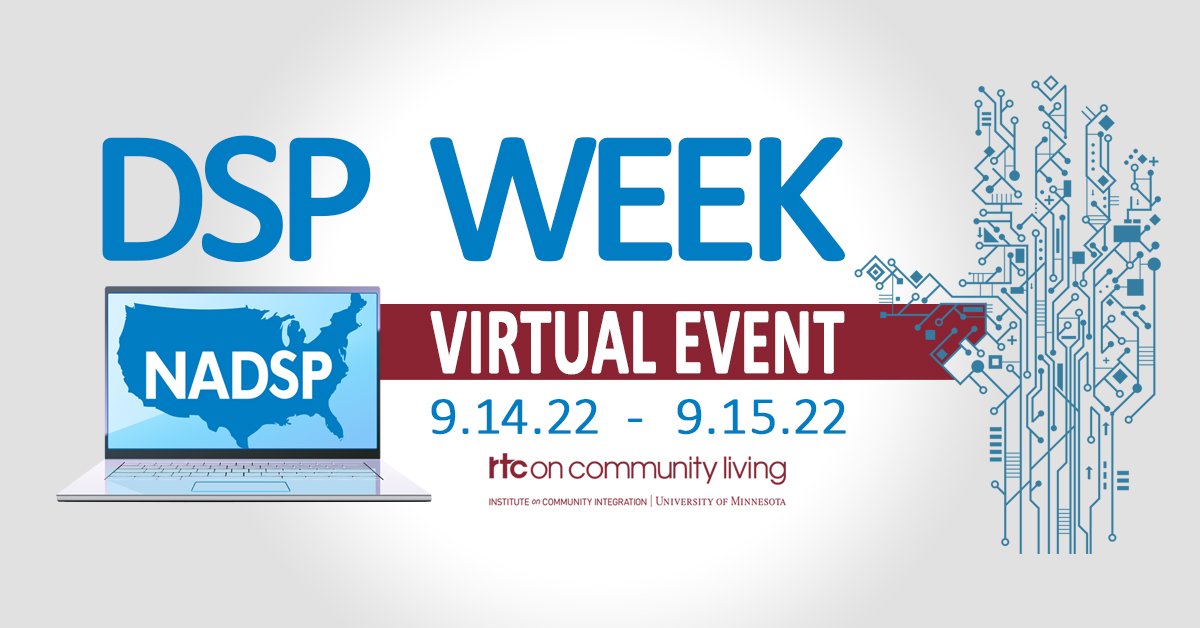 ScheduleSponsorsAbout The 2022 Virtual Event From September 14th – 15th, NADSP and the Research and Training Center on Community Living ...
Learn More >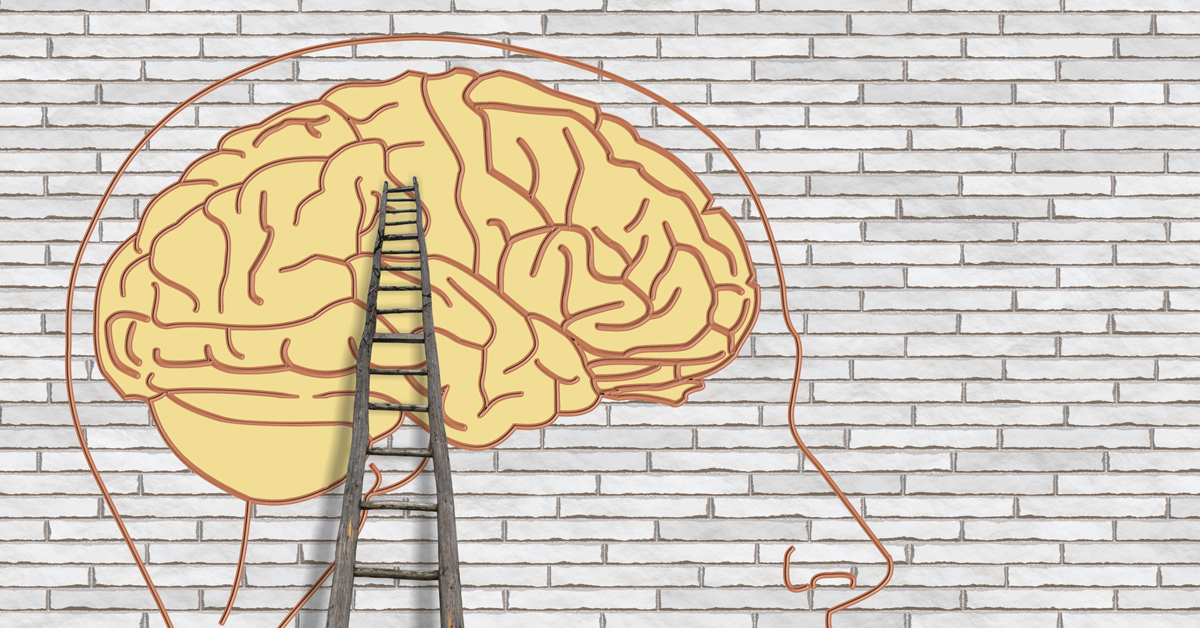 In the report titled 'The NADSP E-Badge Academy: Integrating Direct Support Professional Knowledge, Skills & Values into a National Career ...
Learn More >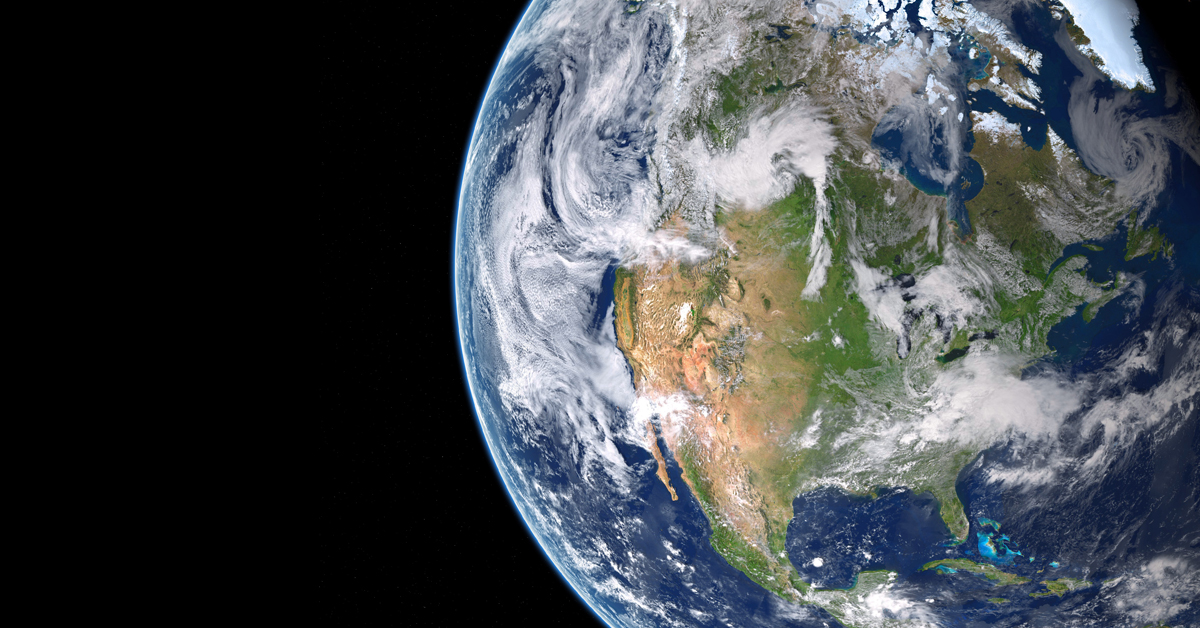 As we conclude another year of National Direct Support Professional Recognition Week, I would like to extend our thanks and ...
Learn More >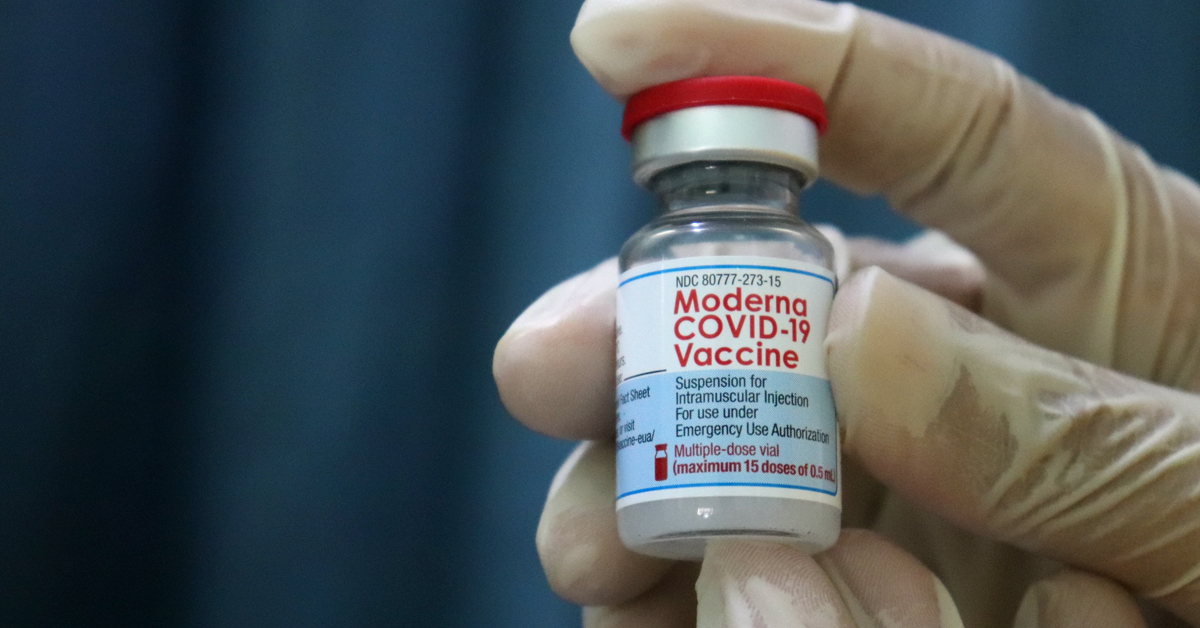 ICI's Research and Training Center on Community Living for Persons with Intellectual and Developmental Disabilities (RTC-CL), in partnership with the ...
Learn More >
See More