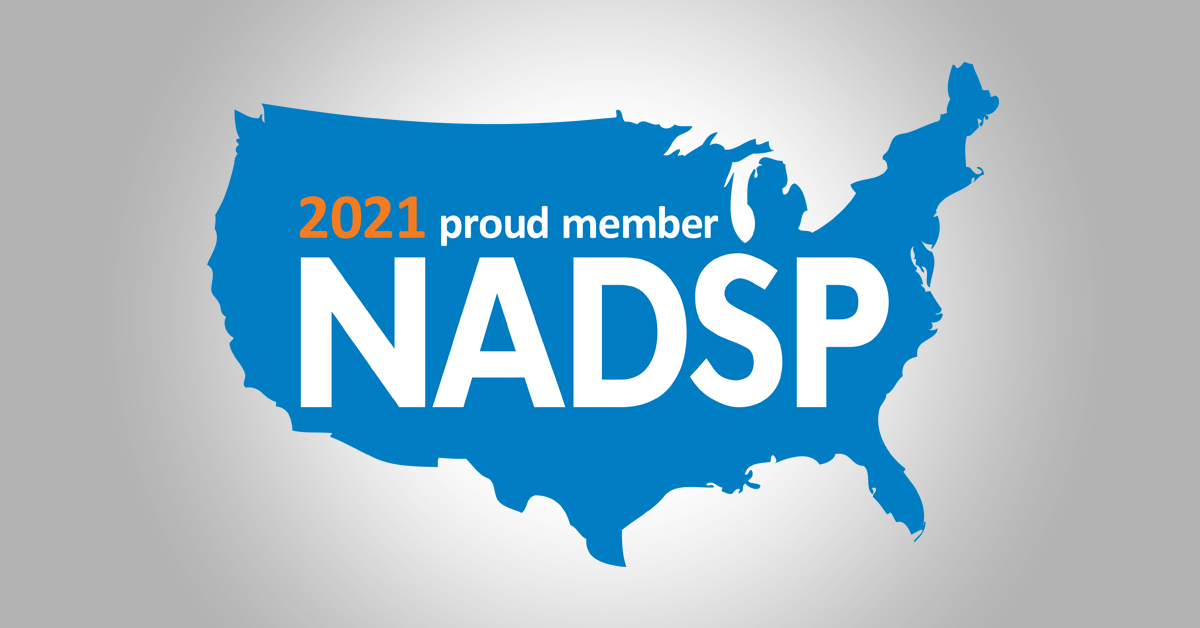 Show DSPs that they are essential
Show DSPs that they are essential.
While it's no secret that the work of direct support professionals (DSPs) is critically important to the lives of people with disabilities, the coronavirus (COVID-19) pandemic has highlighted just how essential this workforce truly is. The National Alliance for Direct Support Professionals (NADSP) has spent the majority of this entire year focused on elevating the status of DSPs and especially supporting them as they navigate the resulting pressures, stresses and demands due to the pandemic. But we can't do this alone. Direct support professionals need your support. NADSP needs your support. Let's show DSPs that they are essential. We ask that you partner with us through NADSP Membership to make our vision – a world with a highly qualified and professional direct support workforce – become a reality. You can join a national network of DSPs, Frontline Supervisors, self-advocates, family members, human service organizations, healthcare professionals, social workers, statewide groups, and national associations. By joining NADSP, you will have direct and exclusive access to information, resources, tools, and training to improve the knowledge and skill set of the DSP workforce. There are multiple NADSP Membership options that range from the individual-level to organizational-level, where all of an organization's employees will be able to take advantage of the NADSP Membership benefits.
NADSP Membership Benefits
Receive an organizational discount on the E-Badge Academy
Obtain 10% discounted rates for NADSP Training (in-person/virtual)
Obtain 10% discounted rates for NADSP Curricula
Unlimited Access the members-only section of NADSP website where you can view archived webinars, download the Code of Ethics screensaver, read past issues of the Frontline Initiative, and 2021 Online Member Toolkit
Participation in 'Learning Annex' webinars covering a variety of topics for professional development. Webinars are recorded and archived for viewing at a later date if you are unable to attend the "live" webinar.
Live and archived "Let's Talk with Dave Hingsburger" webinars which explore timely and critical topics in human services, in a candid and conversational style.
Receive E-Blasts with information about NADSP events, presentations, and other opportunities
Highlight your organizational logo and website link on NADSP website
Be part of a movement that elevates the status of direct support professionals
New to NADSP Membership?
     If you're looking to join us as a member of NADSP in 2021 for the very first time, you can receive access to all of the 2020 NADSP Membership benefits for the remainder of the year. Please contact us as soon as possible to take advantage of this special offer!
NADSP Membership Levels
 Individual Level
DSPs
Frontline Supervisors
Self-Advocates
Family Members
Social Workers
Administrators
Healthcare Professionals
Organizational Level
Human Service Providers
State Associations
Businesses
Stakeholder Groups
Membership Options
Individual Membership (no supporting organization)
$10
Professional
$50
Provider Organization Membership
$500 – $3,000
Non-Provider Organization Membership
$200 – $2,000