Over the past few weeks, we have shared Words of Encouragement from from some of our colleagues.  As the COVID-19 pandemic spreads throughout the world, news, social media and work can be overwhelming. We've committed to sharing resources for taking care of yourself but we're not alone. Many of our colleagues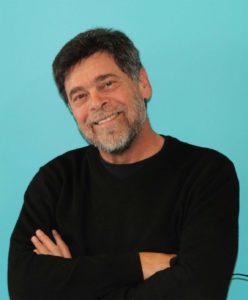 want to share words of encouragement. In the past few weeks, NADSP has shared videos from our partners each week with words of encouragement for direct support professionals. We want you to know that as you continue your essential work in supporting people with disabilities, you are not alone and you are valued for the incredible work you do.
As you are aware, there are protests in virtually every state in America this week. We shared a statement yesterday that we stand in solidarity with the black community regarding the protests and will continue to do so. This week's Words of Encouragement touches on two" viruses" currently threatening lives in the United States: racism and COVID-19.  This week's Words of Encouragement comes from Dr. Al Condeluci. Dr. Condeluci  is an author, former CEO and most recently a National Historic Recognition Project 2000-2020 Honoree. He Dr. Condeluci served as the CEO of Community Living and Support Services (CLASS), affiliated with United Cerebral Palsy (UCP), from 1991 until his retirement in 2018.
In addition to Dr. Condeluci's video, we thought it was important to share comments from a direct support professional who had shared her thoughts on the events this week. The following comes from Ryene Fenner who is a direct support professional atone of our long-time member agencies in upstate New York New Horizons Resources, Inc.
To Whom It May Concern,

I'm not entirely sure who to address this to, therefore, I am sending it to those I feel can make a statement. With all that is going on in our country and across the world in regard to black lives is hard to ignore. Ahmaud Arbery, Breonna Taylor, and most recently George Floyd's deaths are senseless murders. While the world may be outraged, people of color have long been feeling the pain of injustice. As a black female I am saddened, hurt, and afraid. Not only am I black but I have a black son, father, partner etc. I'm sure there are other black members of our agency (both individuals and DSPS) that carry similar feelings and burdens to mine. I am a little shocked and disappointed that this has not b

een addressed considering how many people of color are DSPs and individuals in this agency.  I do not know what the plan could be or should be moving forward, but I do think there should be acknowledgment to the black community that contributes to our agency. How can anyone go to work and give 100% when they are fearful to walk out of their front door. I hope my words do not fall on deaf ears.
Ryene Fenner, New Horizons Resources, Inc.
To watch the video, click the video below. Anti-Racism Resources are linked below. 
Words of Encouragement from Al Condeluci
Anti- Racism Resources Document – Download Here
Let's Talk with Dave: Dealing with Racism
International Journal of Direct Support Article: Dealing with Racism
Let's Talk with Dave: Humble Pie
International Journal of Direct Support Article: Humble Pie
Saint Paul Public Schools  Plain Language explanation of George Floyd Protests
Looking for additional support during this time? Please note the resources below:
Self Care Resource Page for DSPs (webinars, handouts and additional resources: https://nadsp.org/covid-19resources/
On-Boarding New DSPs in A Crisis (Code of ethics Webinar Series, Competency Webinar Series, Additional Resources): https://nadsp.org/onboarding-in-crisis/
If you have additional resources to share, please connect with us at ndama@nadsp.org.
NADSP recognizes the invaluable work that Direct Support Professionals all over the world are doing during this unprecedented time. We appreciate you. We hope you remain safe and well.
Thank you,
The NADSP Team