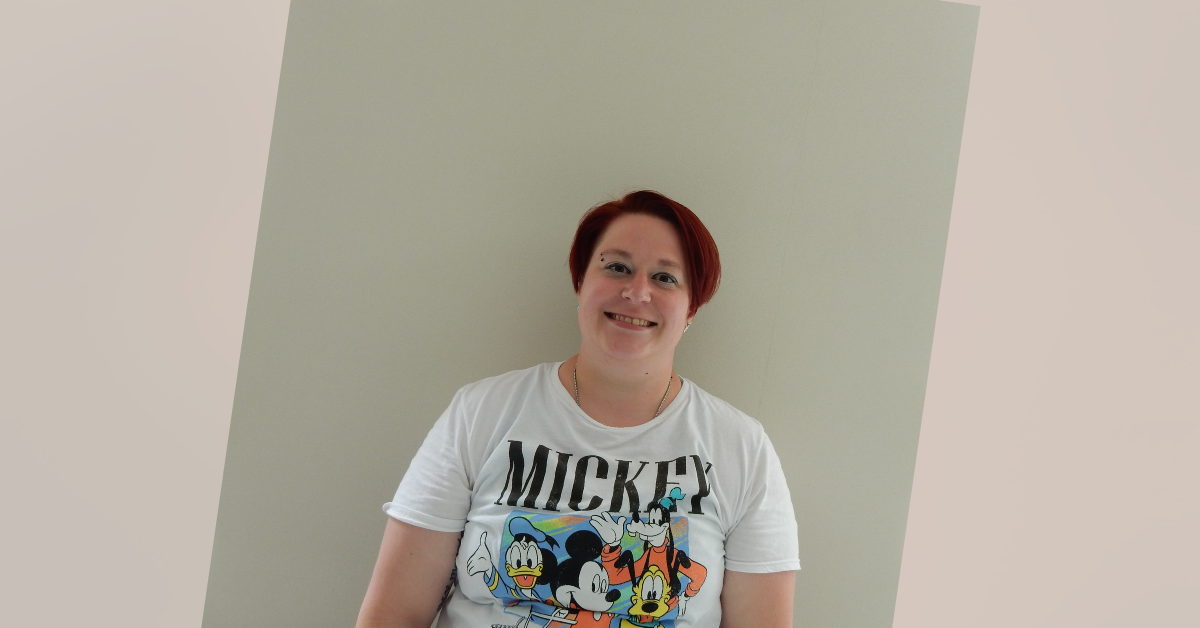 NADSP E-Badge Earner of the Month: Chelsy Widmer
Congratulations to Chelsy Widmer who has been selected as the September 2022 NADSP E-Badge Academy Earner of the Month.We are recognizing Chelsy for her excellent 'Supporting Wellbeing' E-Badge submission. This badge represents a Direct Support Professionals' work in supporting the spiritual, emotional, and social well-being of the individual. This badge is part of the Health and Wellness CMS Core Competency.  It also aligns with the NADSP Competency of Community Living Skills and Supports.
Chelsy works as a Direct Support Professional and CNA at the Anne Carlsen Center in North Dakota. The Anne Carlsen Center's mission is to is to make the world a more inclusive place where independence is a gift to all. 
Chelsy​'s Experiences With The NADSP E-Badge Academy
The National Alliance for Direct Support Professionals (NADSP) recently asked Chelsy about her experiences with the NADSP E-Badge Academy. The questions covered how she carries out her work as a direct support professional, the skillsets she demonstrates on a daily basis, the impact that the E-Badge Academy has had on her professional recognition, and how she gets credit for competency.
Describe the story you shared in carrying out that competency:
​My story was about a young gentleman and meeting his adoptive family and assisting him through the adoption process. From the first meeting to all of the home visits, to the final adoption for the Supporting Well Being Badge.
Why is this competency so important to DSPs?
It's important for the individual to have people, love him, care for him, and support him to make decisions, and look out for his best interests.
How have you used this competency in your work?
Supporting the individual through taking them home for home visits. And to keep in touch with his sister and spending time with his adoptive family.
How can other DSPs replicate your practices?
By providing support to see their families and build relationships.
How does the NADSP E-Badge Academy benefit your agency?
Anne Carlsen Center sees the value of this process because it helps to align national standards to the work that we do on a day-to-day basis.
How does NADSP E-Badge Academy benefit the people you support?
I will be working towards the DSP-II Certification.
What does the future hold for your involvement in the NADSP E-Badge Academy?
It is my duty to the people that I serve to continue to educate myself in order to better support them. No one can possibly know everything, but I must still strive to try to learn as much as I can.
How has NADSP E-Badge Academy affected your professional image?
Yes, I feel stronger. It's really validated the work that I do. It's reminded me of all of the good work that I've done to support people throughout the years.
How does NADSP E-Badge Academy give you credit for competency?
I received a bonus, a certificate, a little award ceremony, and a new employee badge with my new credential on it. It helps me to realize that I've done good, I've accomplished something in the world.
Words from Anne Carlsen Center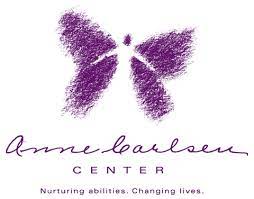 "We are very proud of Chelsy and her commitment to professional development that benefits the people she serves and supports.  The e-badges provide a way for Direct Support Professionals to demonstrate the knowledge, skills and values they bring forth each and every day along with being a means for acknowledgement and recognition of this very important work that is so critical to our mission." – Stephanie Nelson – Chief Operating Officer, Anne Carlsen
"The employees that we work with in pursuit of the certification are eager to continue their growth, and have gained validation in the profession of the work they do every day. They've demonstrated that the work that they do, matters to the individuals we serve". -Lindsie Schoenack – Director of Organizational Development, eBadge Administrator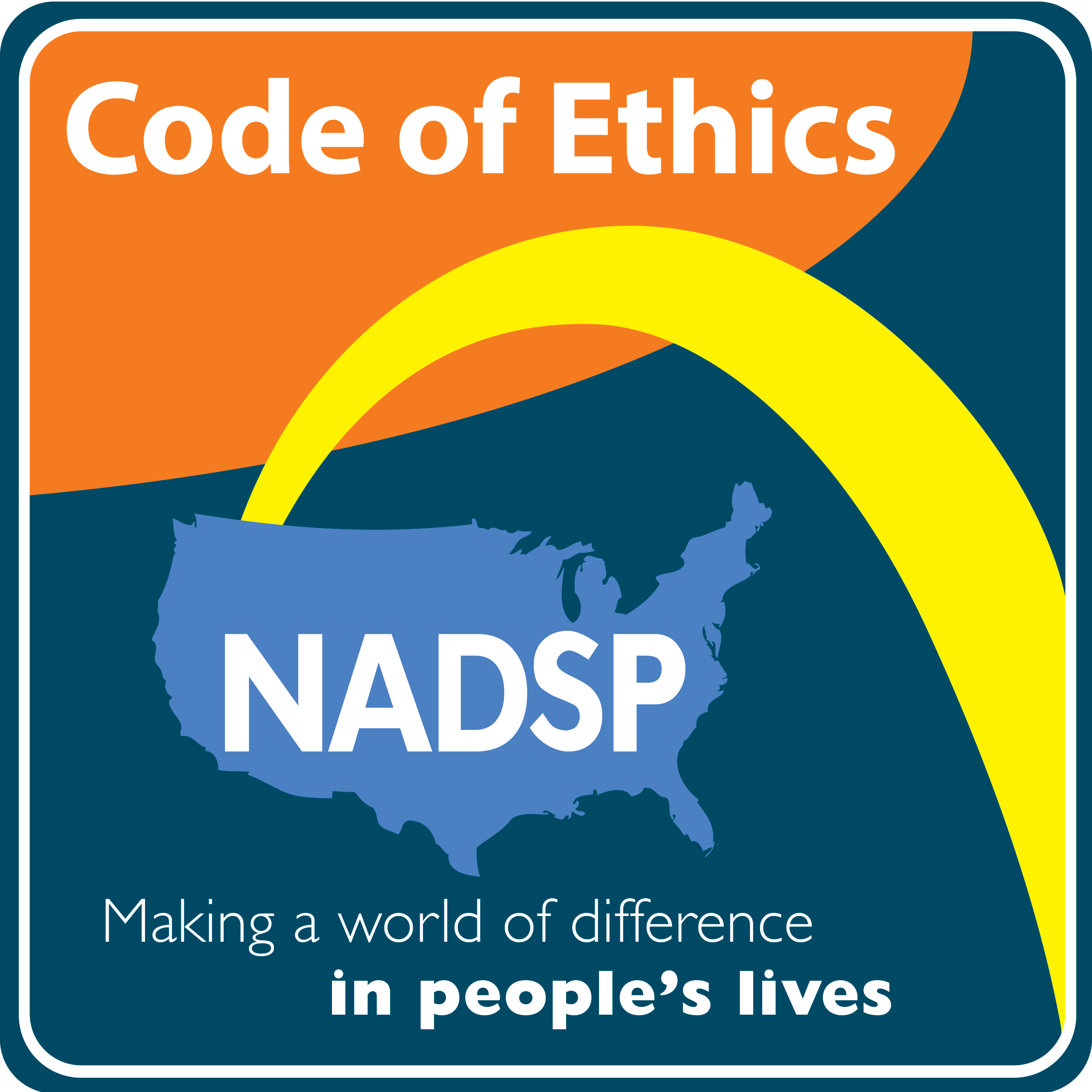 The NADSP E-Badge Academy
The NADSP E-Badge Academy offers Direct Support Professionals (DSPs) and Frontline Supervisors (FLSs)  the ability to earn national certification through stackable electronic badges. These badges demonstrate the knowledge, skills, and values that these professionals utilize every day, recognizing the professional development that might otherwise go unacknowledged.  Through the NADSP E-Badge Academy, DSPs and FLSs are acknowledged for the experience and education that they bring to the human services field.
NADSP E-Badge Academy Earners Of The Month