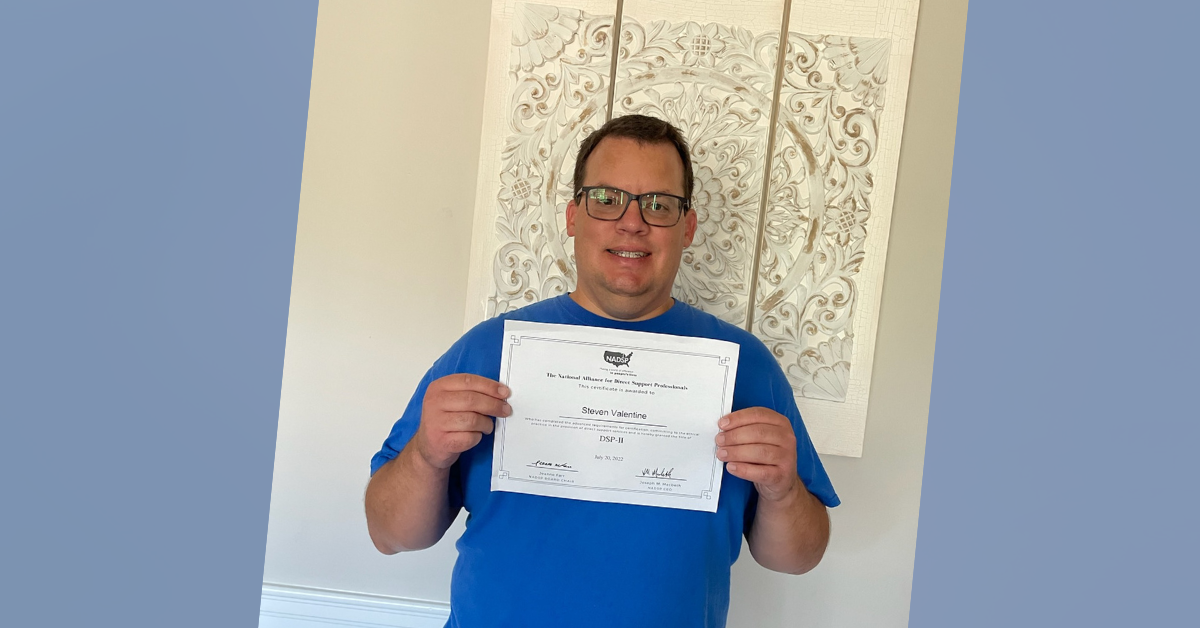 NADSP E-Badge Earner of the Month: Steven Valentine
Congratulations to Steven Valetine has been selected as the November 2022 NADSP E-Badge Academy Earner of the Month.We are recognizing Steven for his excellent 'Data Collection' E-Badge submission. This badge represents a Direct Support Professionals' work in collecting data about individual goals and satisfaction with services.This badge is part of the Evaluation and Observation CMS Core Competency. It also aligns with the NADSP Competency Area of Assessment.
Steven works as a Team Leader at InVision Human Services in Wexford, Pennsylvania. InVision Human Services' mission is to provide services and products designed to transform the lives of people who are experiencing significant life challenges. To learn more about InVision, click here.
Steven's Experiences With The NADSP E-Badge Academy
The National Alliance for Direct Support Professionals (NADSP) recently asked Steven about his experiences with the NADSP E-Badge Academy. The questions covered how he carries out his work as a direct support professional, the skillsets he demonstrates on a daily basis, the impact that the E-Badge Academy has had on he professional recognition, and how he gets credit for competency.
Describe the story you shared in carrying out that competency:
The person-supported required aid in losing weight to improve his health. As a team, we kept track of calories consumed, calories burned through exercise, and daily weight. The data collected was honest and helped us work as a team to accomplish the goal of improving the person's health.
Why is this competency so important to DSPs?
Data collection is one of the main roles of a DSP. We are the eyes and ears of the team. Accurate data collection tells the story of how DSPs care for the person supported.
How have you used this competency in your work?
I collect data daily.
How can other DSPs replicate your practices?
Care about what you do enough to collect data.
How does the NADSP E-Badge Academy benefit your agency?
It creates passionate professionals who realize what they have been doing and continue to do is important to the individual. It makes you proud to be a DSP.
How does NADSP E-Badge Academy benefit the people you support?
A more confident DSP is created which brings increased excitement to provide better support.
What does the future hold for your involvement in the NADSP E-Badge Academy?
I love the NADSP E-Badge Academy. I desire to be involved in the program. I would love others to experience the same joys I have since starting the program.
How has NADSP E-Badge Academy affected your professional image?
I feel more skilled. 
Words from InVision Human Services

​
"Accurate and consistent data collection and reporting are critical to support a person with intellectual disability and autism in a myriad of ways. Commitment to helping someone improve their health can have a long-term impact and lead to better outcomes. Steven is one of many InVision DSPs who are also committed to improving their knowledge base, which translates into better quality supports. The NADSP E-Badge Academy continues to be an important tool for us to develop the skills of our DSPs. I congratulate Steven on his Data Collection badge and being acknowledged as the NADSP E-Badge Earner for the month of November." – Debra Hyatt-Burkhart, Chief Operating Officer, InVision Human Services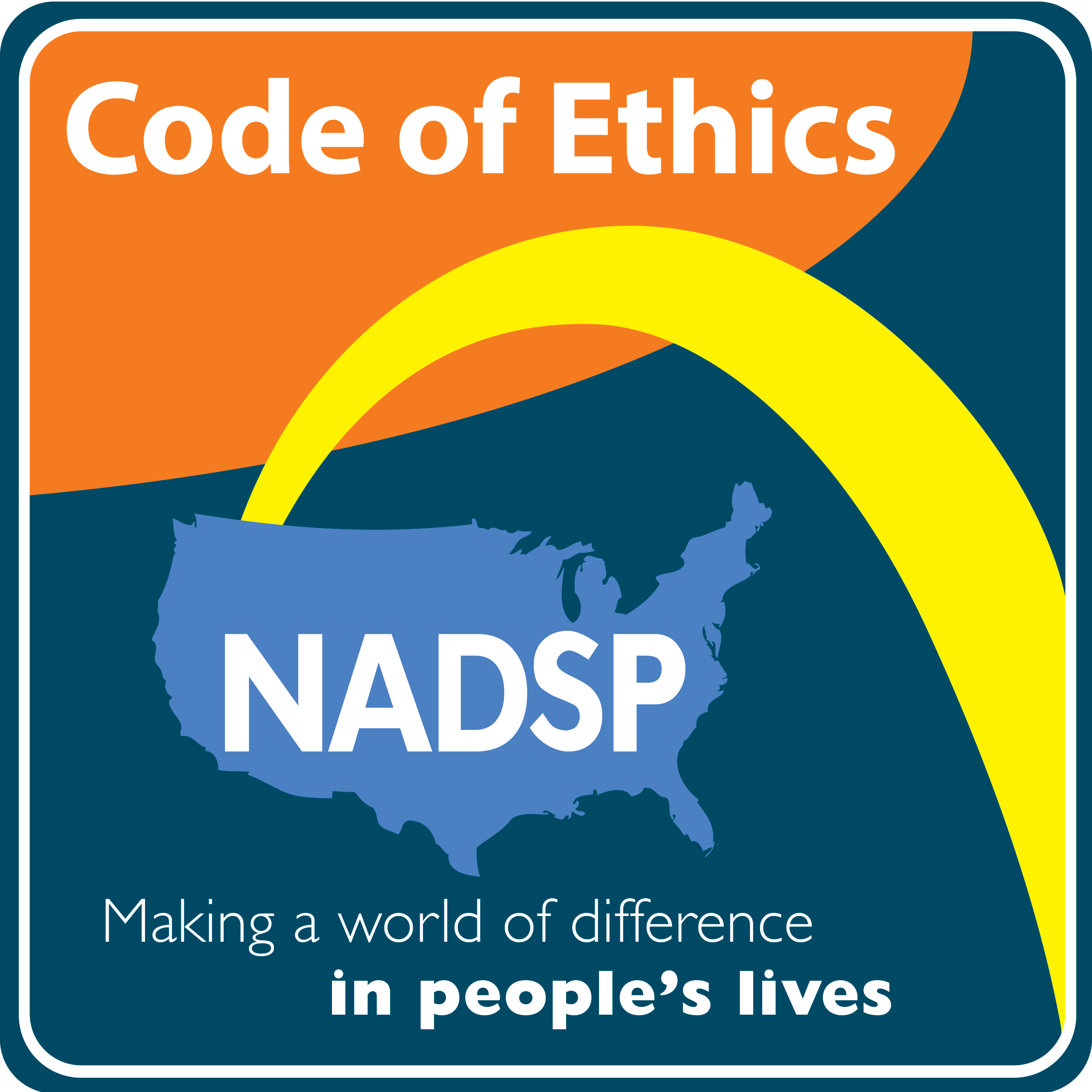 The NADSP E-Badge Academy
The NADSP E-Badge Academy offers Direct Support Professionals (DSPs) and Frontline Supervisors (FLSs)  the ability to earn national certification through stackable electronic badges. These badges demonstrate the knowledge, skills, and values that these professionals utilize every day, recognizing the professional development that might otherwise go unacknowledged.  Through the NADSP E-Badge Academy, DSPs and FLSs are acknowledged for the experience and education that they bring to the human services field.
NADSP E-Badge Academy Earners Of The Month