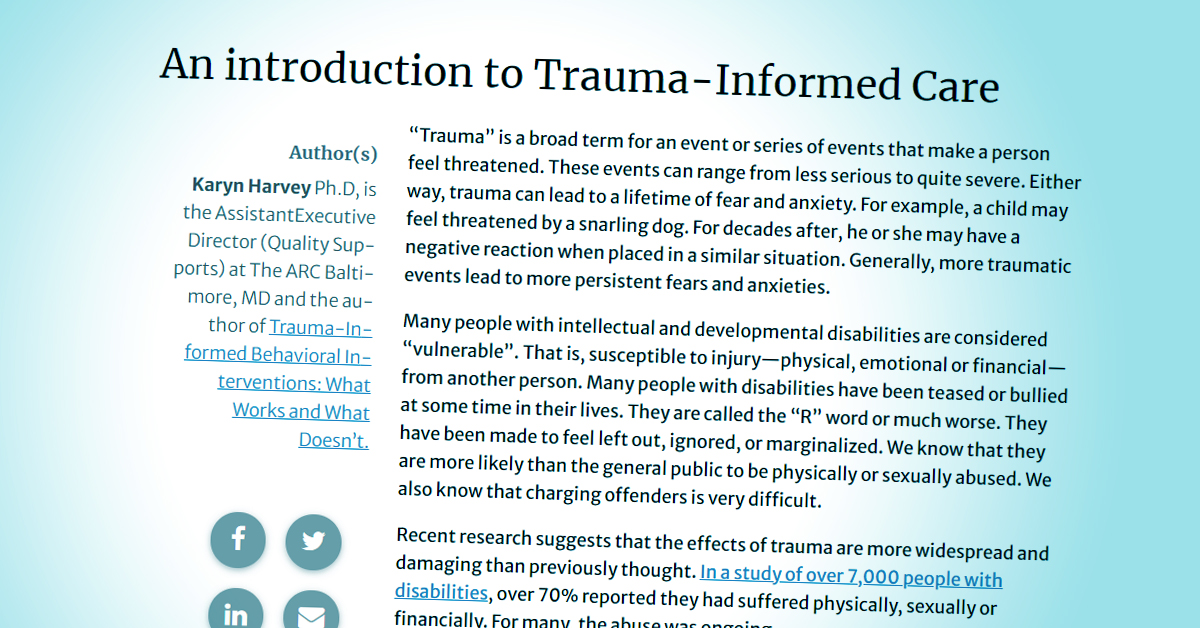 Frontline Initiative: Trauma-Informed Care
A newsletter issue for Direct Support Professionals (DSPs) exploring trauma-informed care. This issue of Frontline Initiative provides background information on trauma-informed care and offers DSPs specific ways to provide positive, trauma-informed supports. All people can experience trauma; traumatic experiences can make a person feel threatened and can have lasting effects on a person's life. Trauma-informed care is an approach that affirms the lasting impact that traumatic experiences can have on people's lives, and how those experiences can impact a person's present actions. Trauma-informed care takes a thoughtful approach about these experiences. It is proactive in providing support that helps prevent further crises.
Frontline Initiative is a series covering the issues important to direct support professionals and supervisors who support people with intellectual and developmental disabilities and other disabilities in a variety of community settings. Each feature issue contains resources, perspectives, and strategies to advance the profession of direct support.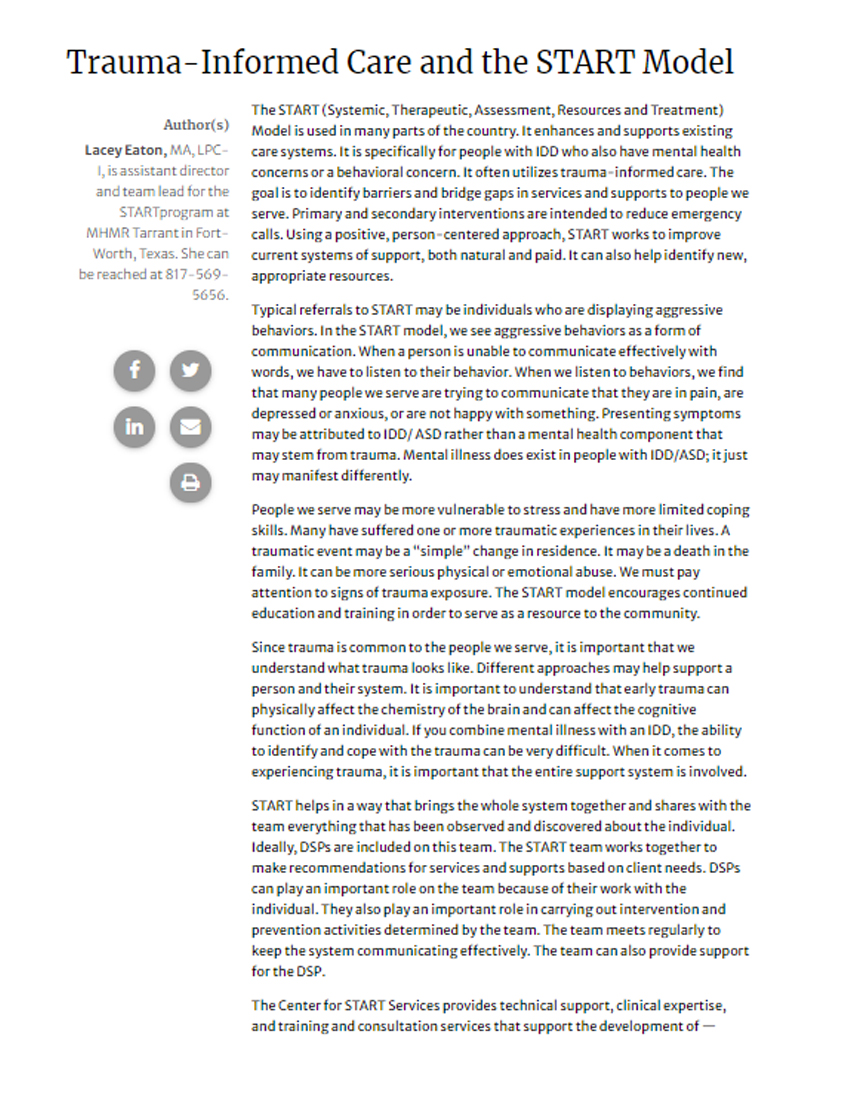 You May Also Be Interested In …
Advance Professional Development
The National Alliance for Direct Support Professionals (NADSP) has created a number of curricula options to help human service providers bring the ideals and approaches of NADSP into their organization.