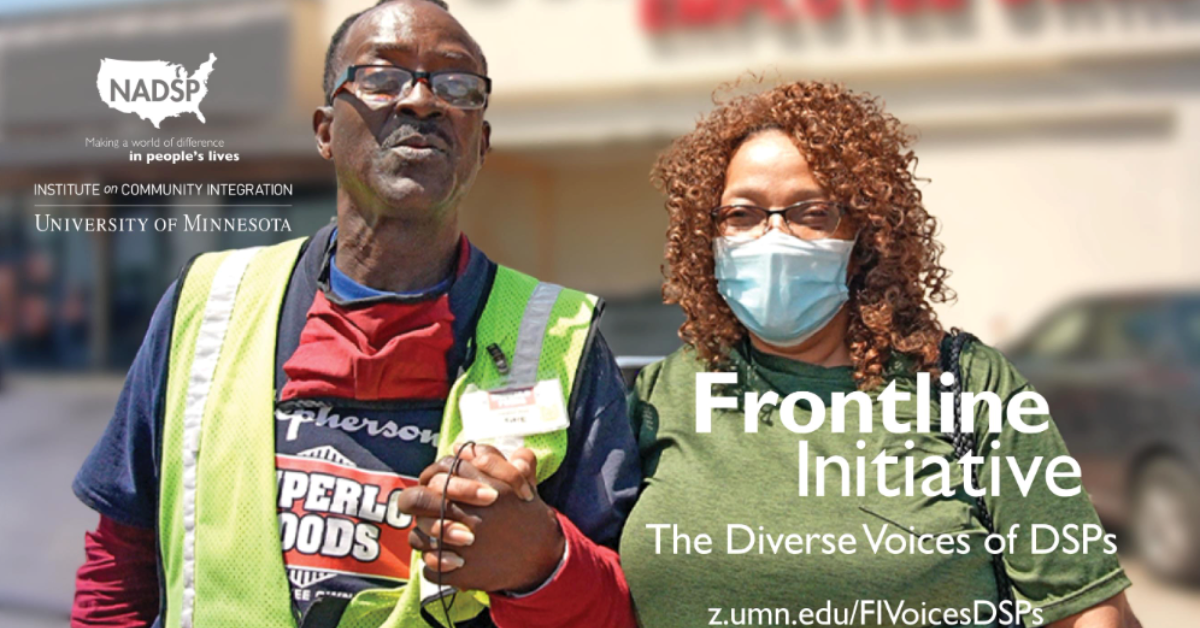 Frontline Initiative: The Diverse Voices of Direct Support Professionals
This issue includes diverse voices among direct support professionals (DSPs). It is about listening and broadening our understanding of lesser-heard DSP voices, and by doing this to learn more about expressing our own voices as DSPs. This is a collection of DSPs and others telling their truth in their day-to-day work. DSPs graciously share their lived experiences of navigating the high demands of being a DSP. The authors are DSPs who are autistic, deaf, members of the LGBTQ+ community, people of color, immigrants and new Americans, living in rural America, living with mental health challenges, caregivers, and supporting people of differing religious beliefs. Listening to these DSPs can help us understand our own perspective, and often our own privilege.
Frontline Initiative is a series covering the issues important to direct support professionals and supervisors who support people with intellectual and developmental disabilities and other disabilities in a variety of community settings. Each feature issue contains resources, perspectives, and strategies to advance the profession of direct support.
You May Also Be Interested In …