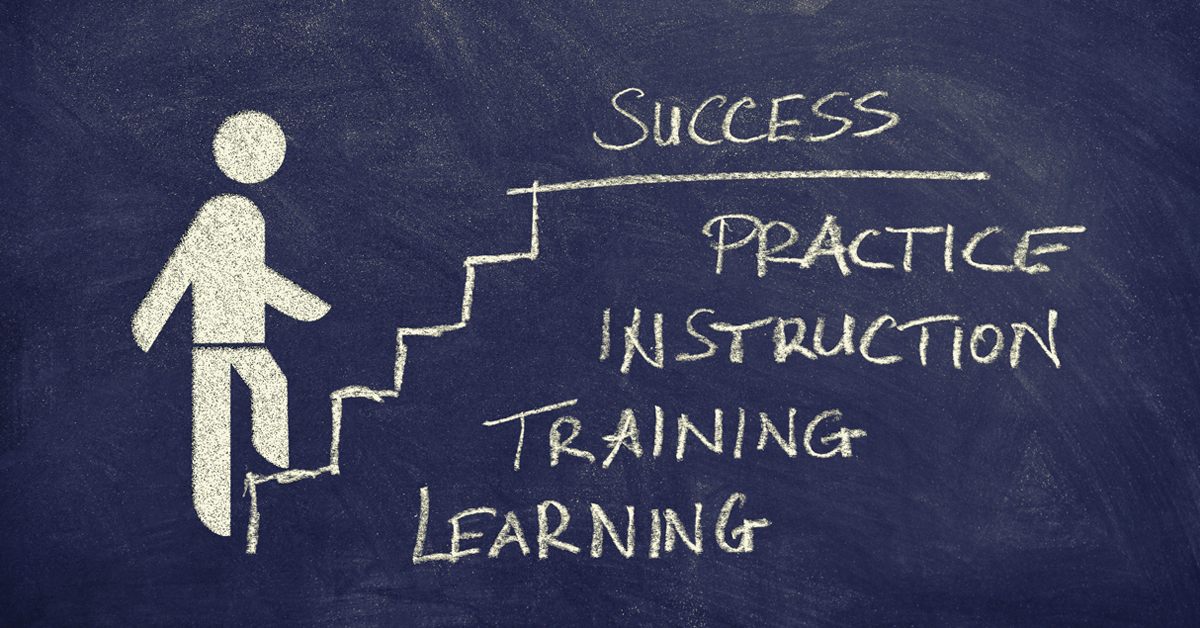 Inside The E-Badge Academy At Black Hills Works
The following article is adapted from the NADSP report titled 'The NADSP E-Badge Academy: Integrating Direct Support Professional Knowledge, Skills & Values into a National Career Ladder Program,' which lays out how the E-Badge Academy can be used as the foundation for a Career Ladder program for direct support professionals (DSPs) and frontline supervisors. This article describes how Black Hills Works has integrated the E-Badge Academy, and associated Certification, into its internal credentialing and career ladder program. You'll learn how their efforts are supporting DSPs in their professional development and having a positive impact across the organization.
Black Hills Works, for more than 60 years, has provided homes, employment, recreation, and social outlets for adults with disabilities. Today, they support almost 600 people with a wide array of disabilities, creating a community where everyone participates to achieve a life of full potential. Above all, Black Hills Works is a person-centered agency. They put the people they support at the center of their agency and the decisions and planning that impact their lives. To help people self-direct their lives, they provide education, exposure, and experiences so that they can determine their own goals, and provide the supports they need to achieve their dreams.
The E-Badge Academy At Black Hills Works
The E-Badge Academy at Black Hills Works is paid for by the agency and the time when employees are working on it, is considered paid work hours. Enrollment is open to any DSP or frontline leader who has completed their orientation requirements, is in good standing with the agency, and has maintained ongoing training requirements.
Black Hills Works has a one-page application that interested staff complete, which is signed by their leadership. They offer a variety of training tools to help participants through the process including flow charts, short videos, and handouts for getting started on the process. The organization has also developed a training spreadsheet to assist staff with tracking and submitting hours for their Open Future Learning Accredited Education E-Badges.
Financial Incentives For Involvement In The E-Badge Academy
Following the achievement of Certification (received through participation in the E-Badge Academy), Black Hills Works offers the following financial incentives to DSPs:
Certification is also the first required step in getting credentialed at Black Hills Works. Once credentialing is complete, staff are eligible for raises – increasing their earning capacity over $10,000 per year. In addition, DSPs are recognized through organizational signage, emails, social media, and the agency newsletter. Participants are also encouraged to use their credentials in their email signature block.
"Black Hills Works had an average DSP turnover rate of 47.15% annually, whereas for Certified DSPs, the turnover rate was just 10.45%."
Positive Change Through The E-Badge Academy
The biggest impact experienced by Black Hills Works is in the confidence of DSPs. They see their work differently, recognizing their own value. They begin to see their role and are more engaged in the organization, more willing to share ideas and opinions, and help create positive change. For the agency as a whole, it has added a level of opportunity and accountability.
The career ladders that include the NADSP E-Badge Certification – coupled with internal credentialing classes – provide a way for staff to build their skills, knowledge, and wages. It is a tangible demonstration of the organization's commitment to ongoing learning and a growth mindset, which are key to professionalizing the DSP position.
The Effect On DSP Turnover
Finding creative ways to keep high-performing DSPs in their jobs has plagued this system for decades. The costs of replacing a DSP in I/DD services have been reported to be between $2,413 and $5,2007. With nearly a 50% turnover rate nationally, these costs are estimated at $2,338,716,6008.
So, it's not surprising that the most frequent questions potential E-Badge Academy customers ask is, "how will it reduce my DSP turnover"? When comparing turnover data collected between 2019-2020, Black Hills Works had an average DSP turnover rate of 47.15% annually, whereas for Certified DSPs, the turnover rate was just 10.45%.
The NADSP E-Badge Academy & Career Ladders
Learn more by reading the full NADSP report 'The NADSP E-Badge Academy: Integrating Direct Support Professional Knowledge, Skills & Values into a National Career Ladder Program.'