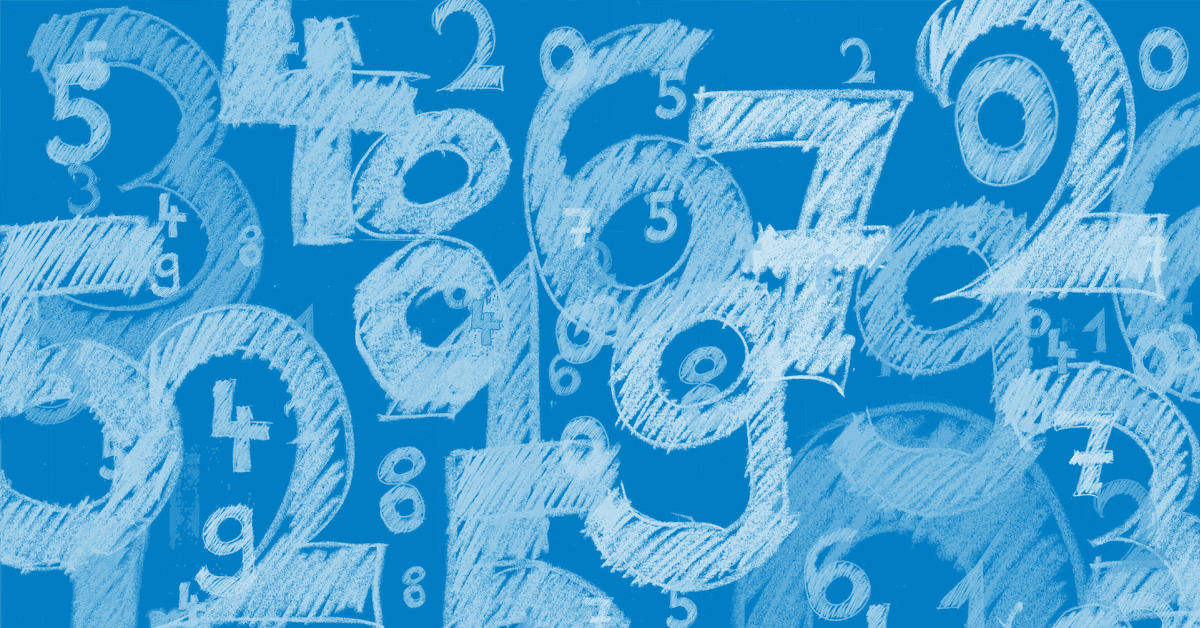 Results By The Numbers: Core Competency E-Badges
After receiving a deeper knowledge base from the accredited training program, the competent DSP will intentionally apply what they learned in their work with people with disabilities. These skills, which are observable and measurable, are directly aligned with the nationally validated CMS Core Competency Areas.
In order to receive Core Competency E-Badges, the DSP provides two-part testimonials that describe an interaction with a person supported in which the skill statement associated with that E-Badge was used to achieve a personal outcome. These testimonials can be uploaded by the DSP into the E-Badge Academy's LMS as a Word document, PDF, or audio file.
It's important to note that testimonials are not theoretical. They must be a real interaction that is directly related to the CMS skill standard to which the E-badge is aligned. Furthermore, uploading E-Badge testimonials does not require time away from providing direct support.
Our E-Badge Academy users tell us they often complete the testimonials at the end of their shifts while completing other documentation. While a testimonial might represent many weeks of direct support work, the process of writing and uploading the testimonial should only take about 15 minutes. Local Administrators at each participating provider organization assist the DSPs to understand the E-Badge Academy, are able to review their testimonials, and play a major role in supporting their DSP's success throughout the process by identifying potential E-Badges.
The Anatomy of a Core Competency E-Badge
As previously mentioned, each Core Competency E-Badge is associated with one skill statement from the CMS Core Competencies. This skill statement is the starting point from which NADSP generates the prompts for each badge.
Each Core Competency badge has two prompts that the user must address in a testimonial.
The first prompt asks for an example in which the applicant has used their skills in this area to provide quality support that led to a positive outcome.
The second prompt, which is quite often more challenging for the DSP, asks the DSP to explain how the values (Code of Ethics) of the profession are illustrated in their example. This prompt requires the DSP to be reflective about their work and identify how ethical principles may have guided them in their practice, overcome potential barriers for the person with a disability and prepare them with tools for future.
For the first time at a national level, the E-Badge Academy is providing a structure that is collecting tens of thousands of testimonials from DSPs that unequivocally demonstrate that quality is, indeed, being achieved at the point of interaction. All testimonials are reviewed by an objective third party reviewer that has the professional authority to award or deny recognition. This qualitative data is housed in a national database that is maintained by the NADSP. The below chart shows the number of E-Badges for each CMS Core Competency Area that has been awarded to participating DSPs as of June 1, 2021.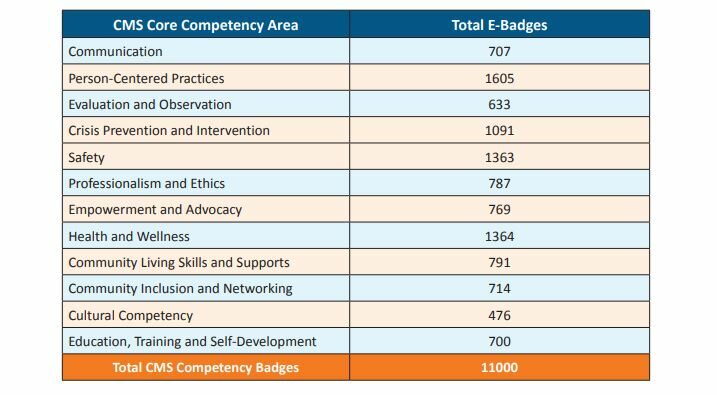 The Impact Of The E-Badge Academy
Since its launch in January 2019, the E-Badge Academy has improved DSP practice standards and provided much needed recognition for the complexity of direct support services. It has significantly reduced turnover for DSPs who achieve certification in agencies that built career ladder programs. Most importantly, it has led to meaningful and improved outcomes for people with intellectual and developmental disabilities across the United States.
The NADSP E-Badge Academy & Career Ladders
Learn more by reading the full NADSP report 'The NADSP E-Badge Academy: Integrating Direct Support Professional Knowledge, Skills & Values into a National Career Ladder Program.'