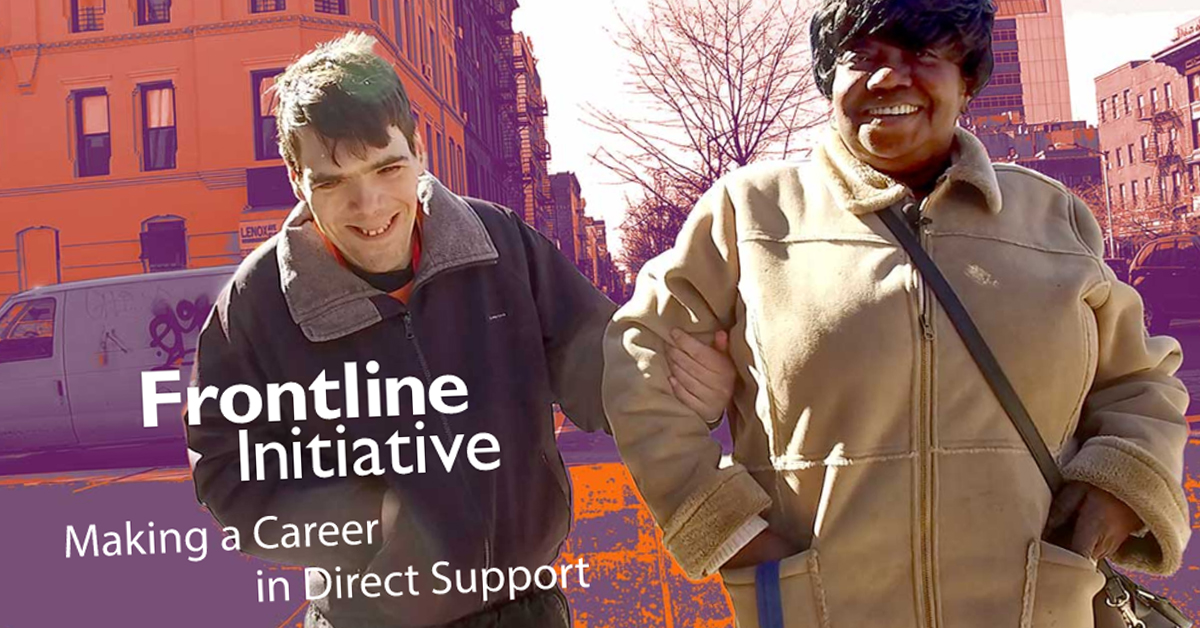 Frontline Initiative: Making A Career In Direct Support
This issue of Frontline Initiative is about making a career in direct support. Direct support professionals (DSPs) report on why and how they have accomplished this. People supported and their families report on their top values in DSPs who support them and their loved ones, and organizations report on initiatives to support and recognize this workforce. Making a career in direct support is not without challenges. DSPs who do make a career of it commit to years of professional development, yet they are chronically overworked and underpaid. DSPs are often met with low professional recognition and wages that do not reflect their specialized skills. While it is difficult to find time and energy to advocate for social change, this issue highlights a call to action for DSPs.
Frontline Initiative is a series covering the issues important to direct support professionals and supervisors who support people with intellectual and developmental disabilities and other disabilities in a variety of community settings. Each feature issue contains resources, perspectives, and strategies to advance the profession of direct support.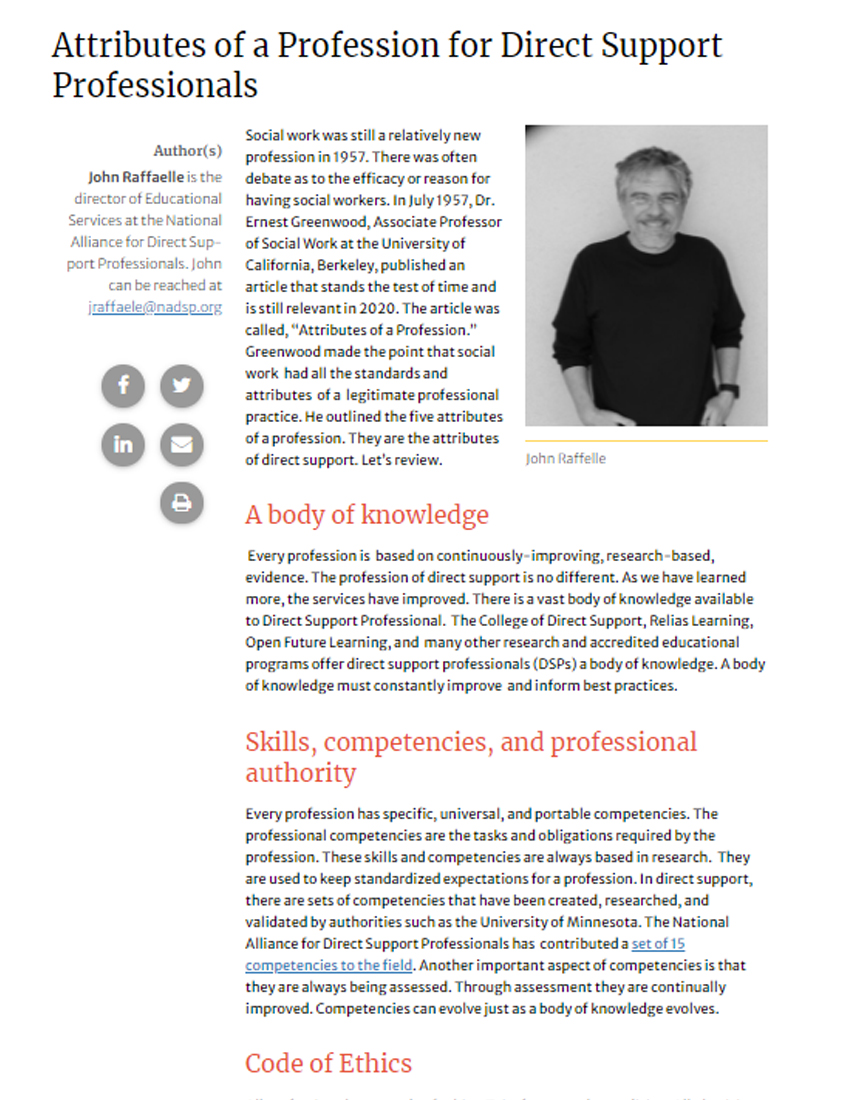 You May Also Be Interested In …
Advance Professional Development
The National Alliance for Direct Support Professionals (NADSP) has created a number of curricula options to help human service providers bring the ideals and approaches of NADSP into their organization.