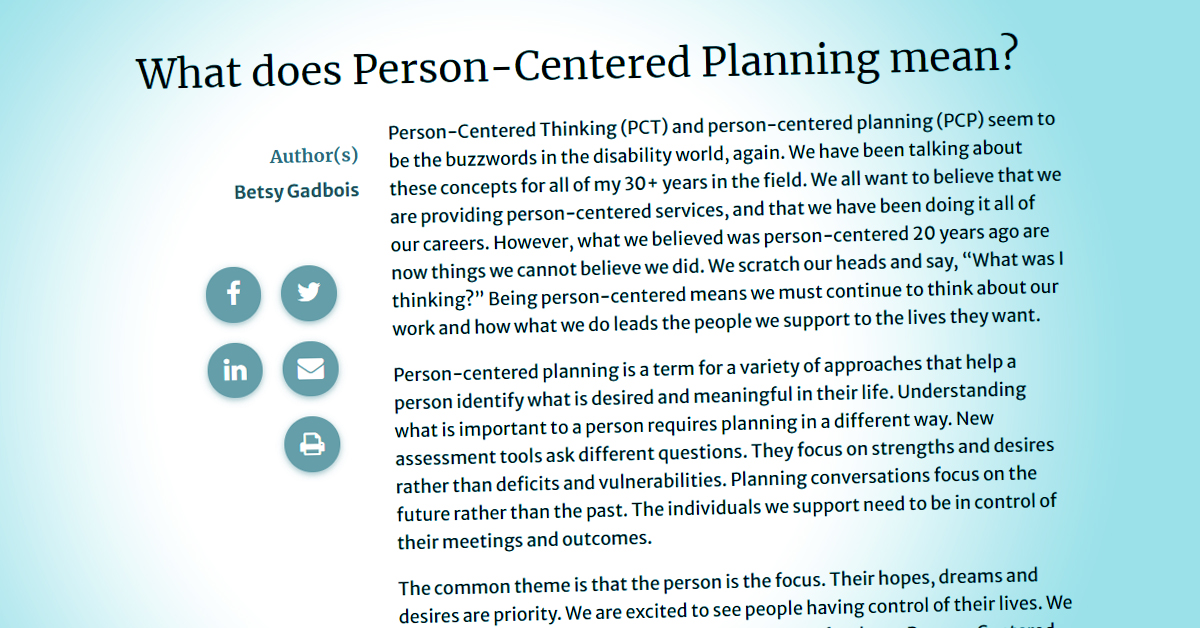 Frontline Initiative: Person-Centered Practices
A newsletter issue for Direct Support Professionals (DSPs) exploring person-centered practices. This issue of Frontline Initiative brought together voices on what has been happening in this work around the country. Person-Centered Thinking is a dynamic skill that considers how a person truly wants to direct their lives. People who receive services are often expected to conform and fit into routines and procedures set up by service providers or caregivers. But current service standards, which include state and federal requirements, are providing more room for person-centered practices. Person-centered practices are at the forefront as services shift away from a system-centered focus.
Frontline Initiative is a series covering the issues important to direct support professionals and supervisors who support people with intellectual and developmental disabilities and other disabilities in a variety of community settings. Each feature issue contains resources, perspectives, and strategies to advance the profession of direct support.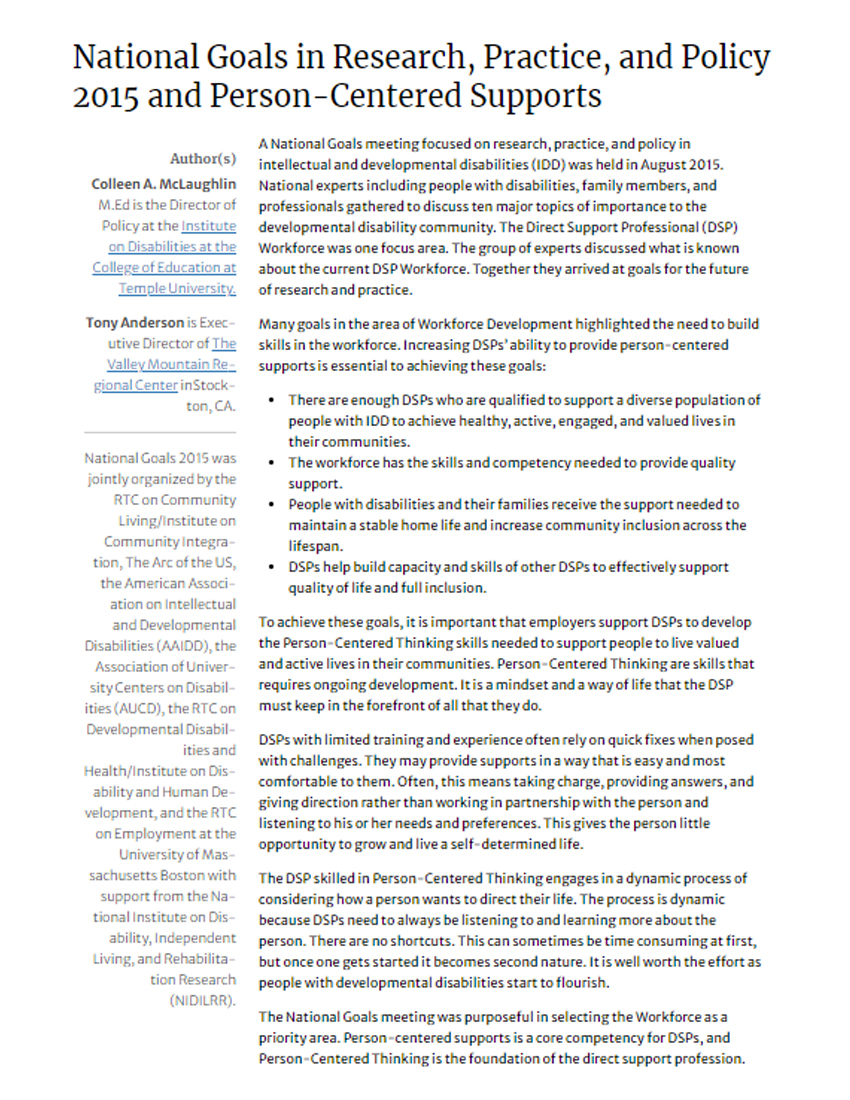 You May Also Be Interested In …
Advance Professional Development
The National Alliance for Direct Support Professionals (NADSP) has created a number of curricula options to help human service providers bring the ideals and approaches of NADSP into their organization.