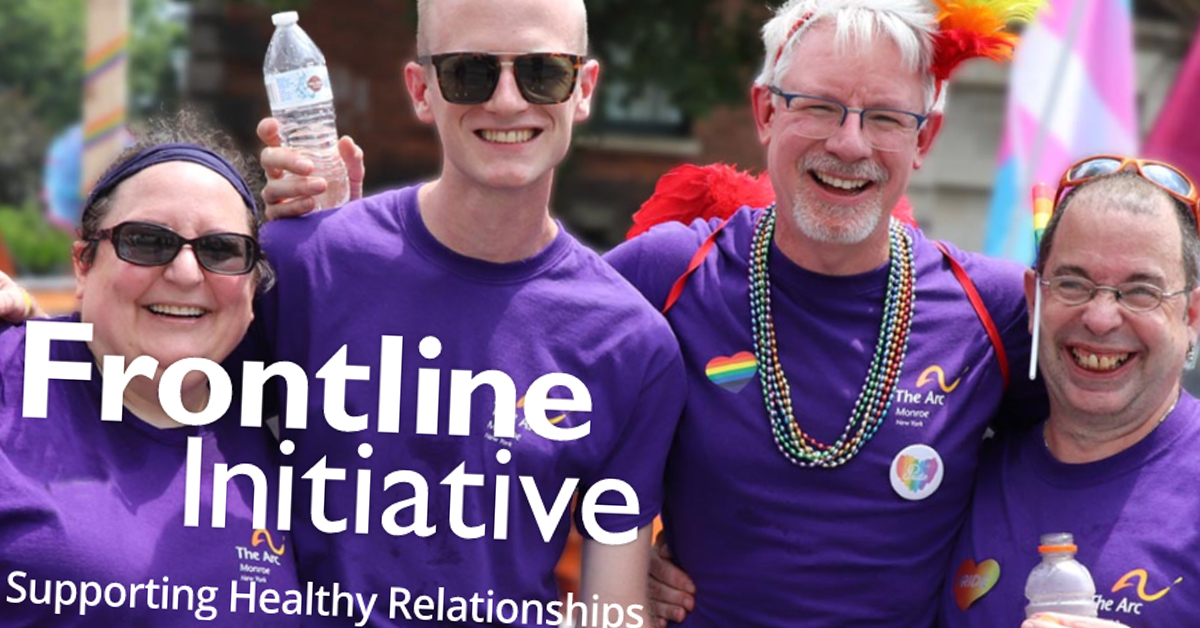 Frontline Initiative: Supporting Healthy Relationships
This issue of Frontline Initiative focuses on developing awareness, knowledge, and skills for supporting healthy relationships. It also includes information about tools and resources that direct support professionals (DSPs) can use for supporting people to develop all types of relations including friendships, family, employment, and romantic relationships. This issue aims to start a conversation with the people who DSPs support about the relationships they currently have and those they wish they could have.
Frontline Initiative is a series covering the issues important to direct support professionals and supervisors who support people with intellectual and developmental disabilities and other disabilities in a variety of community settings. Each feature issue contains resources, perspectives, and strategies to advance the profession of direct support.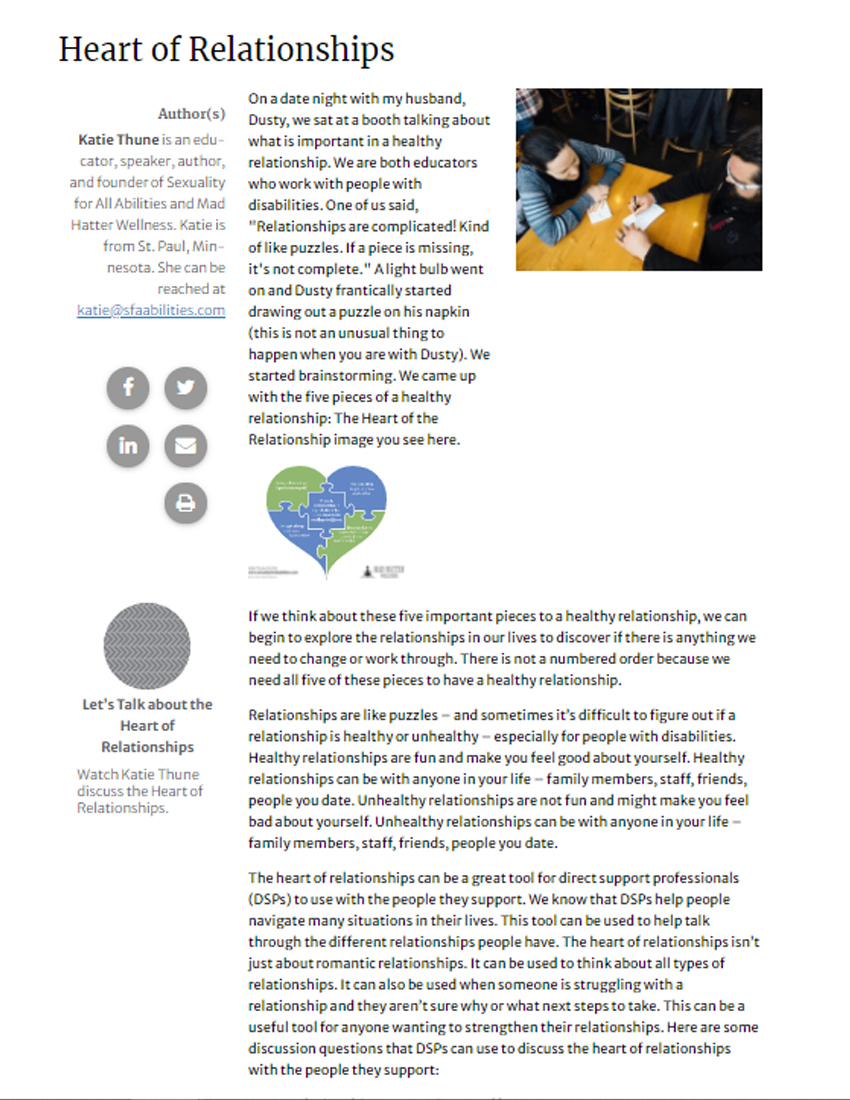 You May Also Be Interested In …
Advance Professional Development
The National Alliance for Direct Support Professionals (NADSP) has created a number of curricula options to help human service providers bring the ideals and approaches of NADSP into their organization.