Congratulations to Jessica Jackson, a dedicated Direct Support Professional who works at The Arc Northern Chesapeake Region (The Arc NCR) in Maryland. Jessica has been named as NADSP's 'E-Badge Earner of the Month' for July of 2019, following her achievement of DSP-I Certification through
The NADSP E-Badge Academy
. She is the first employee of The Arc NCR to receive this designation.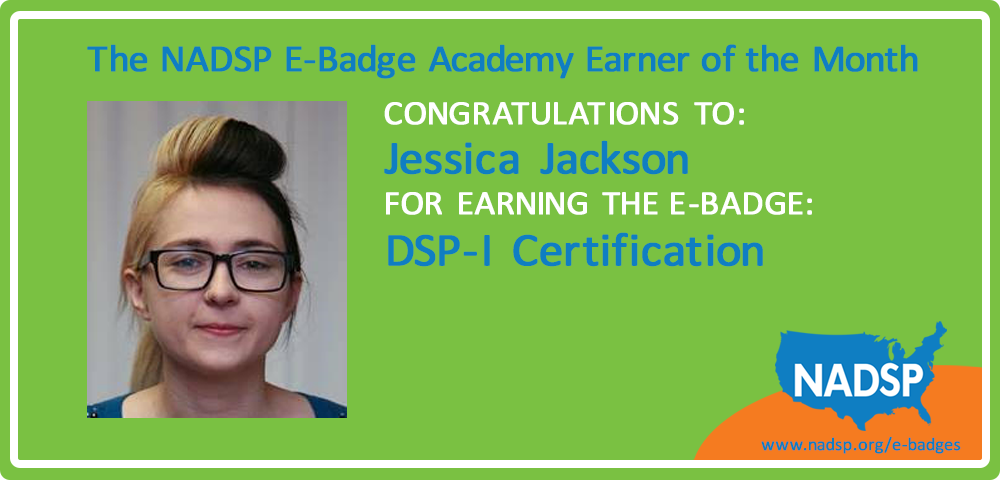 By achieving NADSP's DSP-I Certification, Jessica joins an elite group of Direct Support Professionals who have demonstrated excellence involving both advanced expertise and applied skillsets in her supports of people with intellectual and developmental disabilities.  NADSP Certification validates that Jessica embodies the knowledge, skills and values needed to provide high quality support, and aligns with the highest standards established in national competencies and the NADSP Code of Ethics.
Jessica began working with The Arc NCR in November 2018 as an Employment Coach. Despite this being her first role supporting people with intellectual disabilities, she has become incredibly committed to helping people achieve their goals. Jessica is no stranger to teaching and coaching, as one of her first jobs was working as an Environmental Educator at a local nature center teaching biology to Elementary School children. In addition, she also held various positions providing supports involving mental health. Jessica decided to join the Arc NCR to further her own career goals along with 'making a world of difference in people's lives.' She is pursuing her Bachelor's Degree in Psychology and looks forward to graduating in the spring of 2020.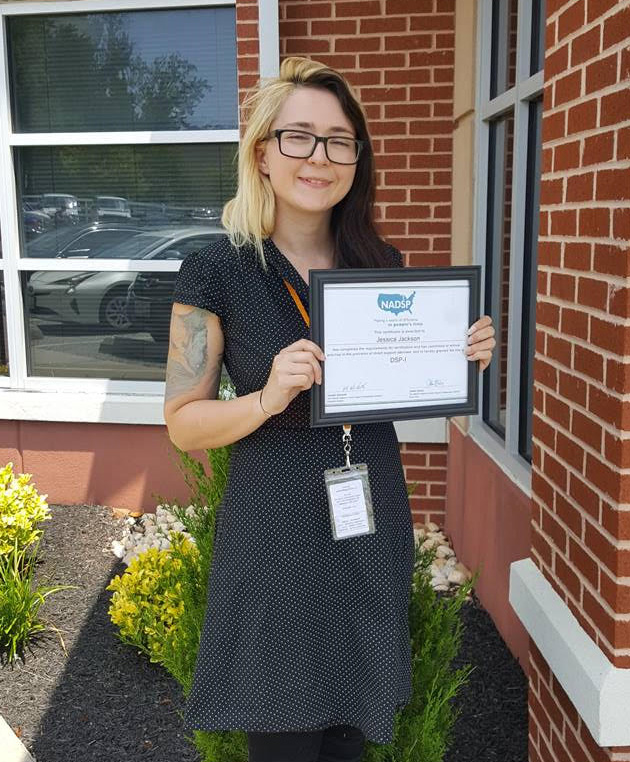 "In my short career here at The Arc NCR, I have gained experience and education that I will carry with me throughout my lifetime. Not only have I had the opportunity to help support and watch people grow and reach their goals, but I have also watched myself grow too," shares Jessica Jackson.
Jessica pursued her DSP-I Certification through The NADSP E-Badge Academy instead of the traditional, portfolio-based model. She submitted evidence of Core Competencies and Accredited Education through Web Courseworks, a robust online platform for managing and issuing electronic credentials. DSP-I Certification through The NADSP E-Badge Academy required that Jessica earned a total of 15 E-Badges, by implementing best practices in various Core Competency areas in human services, along with participating in NADSP Accredited Education. Jessica exceeded these requirements in her pursuit of DSP-I Certification, by achieving 19 different E-Badges before receiving the DSP-I E-Badge.
E-Badges Earned by Jessica:
Code of Ethics Commitment
Person-Centered Thinking
Completing Documentation
Technology Proficiency
Communication Modes
Self-Care
Friendships
Self-Reflection
Plan Implementation
Supporting Wellbeing
DSP Accredited Education (50 hours)
Assessment Follow-Up
Individual Activities
Community Safety
Planning Activities
Crisis Documentation
Ethics Roadmap
First Aid
Abuse Prevention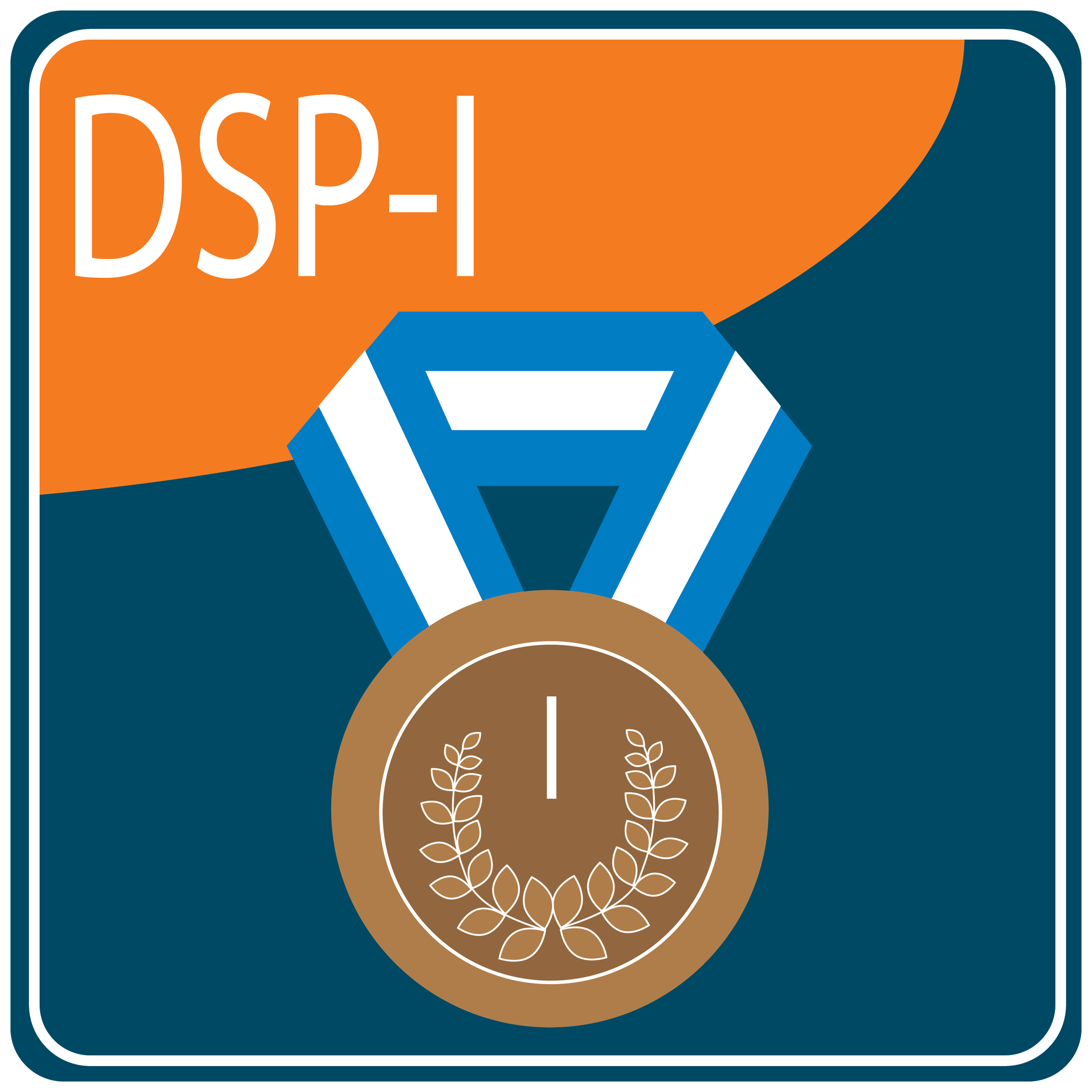 "On behalf of NADSP, I want to share our deep gratitude to Jessica for all of her hard work in achieving DSP-I Certification. This is a momentous achievement and she should be very proud of her accomplishment," says Joseph Macbeth, President and Chief Executive Officer of NADSP. "We would also like to extend our appreciation to The Arc NCR for their commitment to Direct Support Professionals. They've shown that they value the expertise of their employees and are willing to invest in their professional development."
Since 1953, The Arc NCR has helped people with differing abilities build better lives one person at a time. The Arc NCR currently offers a diverse set of services involving supported employment , family supports, transition services, treatment foster care, supported living and personal support services, and community partners day programs.
"The Arc NCR is very excited to be partnering with the NADSP on The NADSP E-Badge Academy. We are so dedicated to the growth and development of our DSPs by providing them with quality training opportunities. This program provides them with the right skills in supporting those we support in living personally valued lives," says James Phillips, Senior Director of Human Resources for The Arc NCR, adding "It also legitimizes the job as a true professional position. We are so thrilled to see Jessica achieve her E-Badges and receive her NADSP Certification, and can not wait to see her receive her DSP II Certification."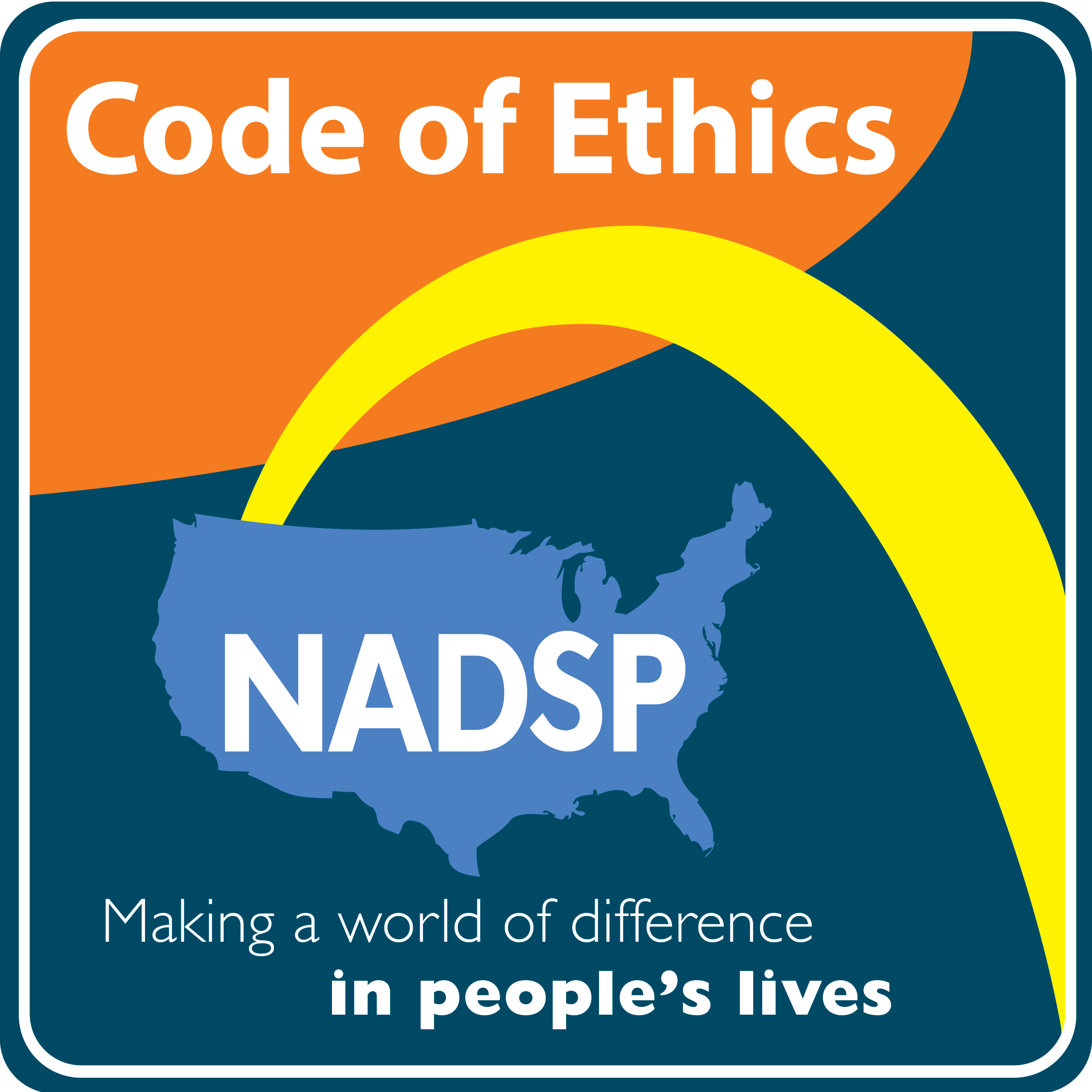 The NADSP E-Badge Academy
The NADSP E-Badge Academy offers DSPs the ability to earn electronic badges as a way to demonstrate their knowledge, skills and values. These electronic badges recognize and celebrate the professional development that might otherwise go unacknowledged.