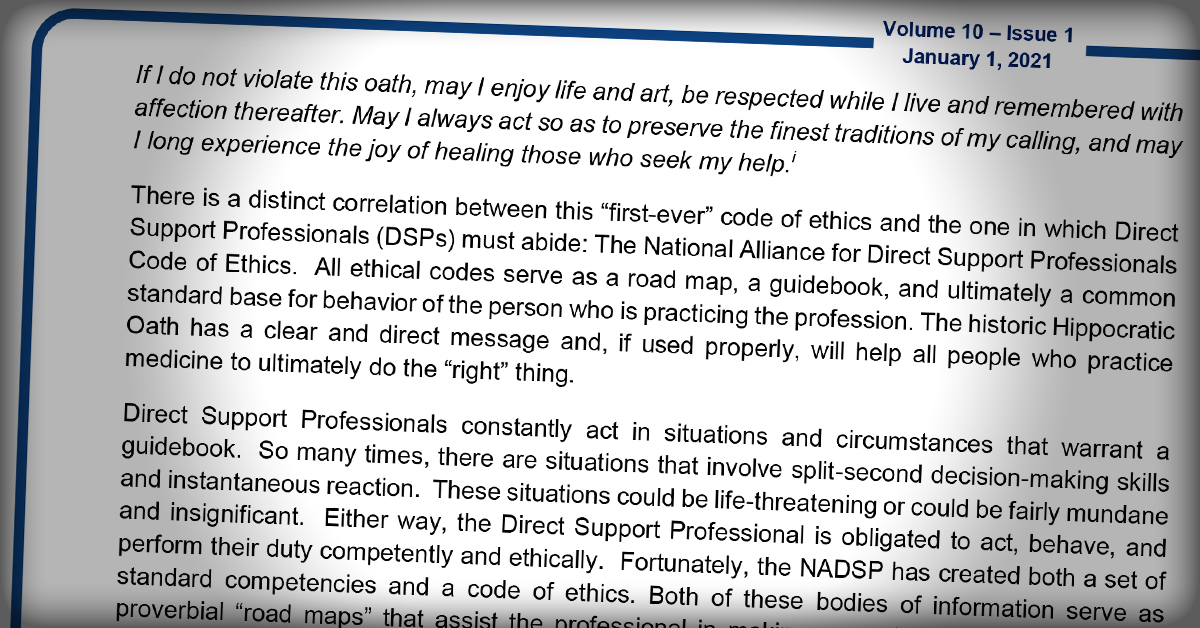 International Journal: Ethics For Direct Support Professionals
Direct Support Professionals constantly act in situations and circumstances that warrant a guidebook. So many times, there are situations that involve split-second decision-making skills and instantaneous reaction. These situations could be life-threatening or could be fairly mundane and insignificant. Either way, the Direct Support Professional is obligated to act, behave, and perform their duty competently and ethically. Fortunately, the NADSP has created both a set of standard competencies and a code of ethics. Both of these bodies of information serve as proverbial "road maps" that assist the professional in making competent and ethically driven decisions.
The International Journal for Direct Support Professionals contains easy to-read, practical articles for Direct Support Professionals on a variety of topics that are pertinent to their role in supporting people with intellectual disabilities.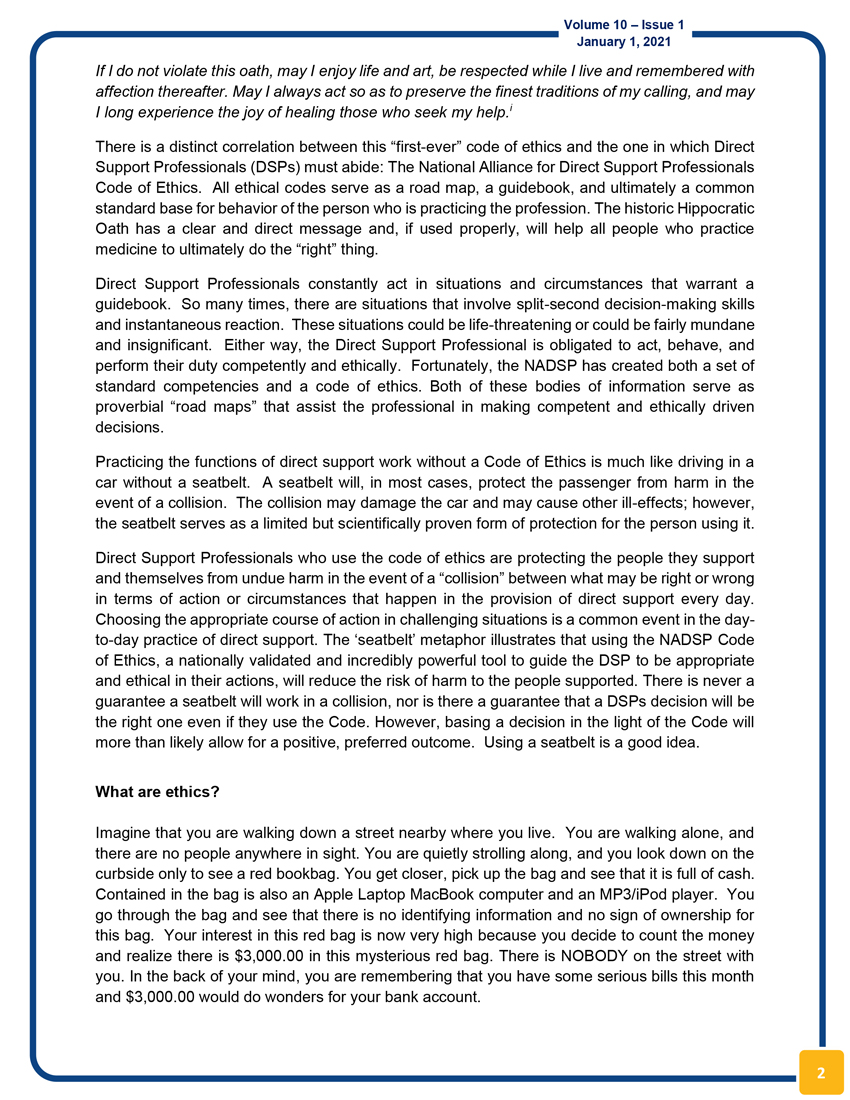 You May Also Be Interested In …
Advance Professional Development
The National Alliance for Direct Support Professionals (NADSP) has created a number of curricula options to help human service providers bring the ideals and approaches of NADSP into their organization.