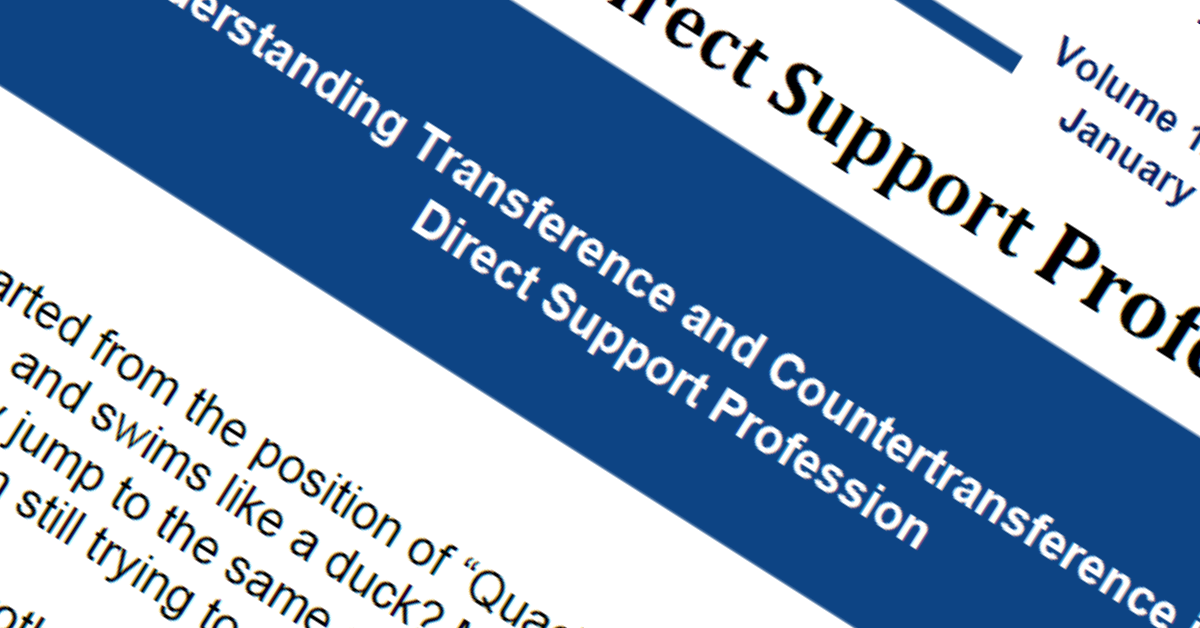 International Journal: Understanding Transference and Countertransference in the Direct Support Profession
In this article the author discusses the importance of understanding our role as direct support professionals when it comes to seeing our role as one of "professional" versus casual or friend-like.  The article discusses some things that are valued and used in social work and psychology that can be translated to also help direct support professionals navigate personal and professional boundaries with the people they support.  
The International Journal for Direct Support Professionals contains easy to-read, practical articles for Direct Support Professionals on a variety of topics that are pertinent to their role in supporting people with intellectual disabilities.
You May Also Be Interested In …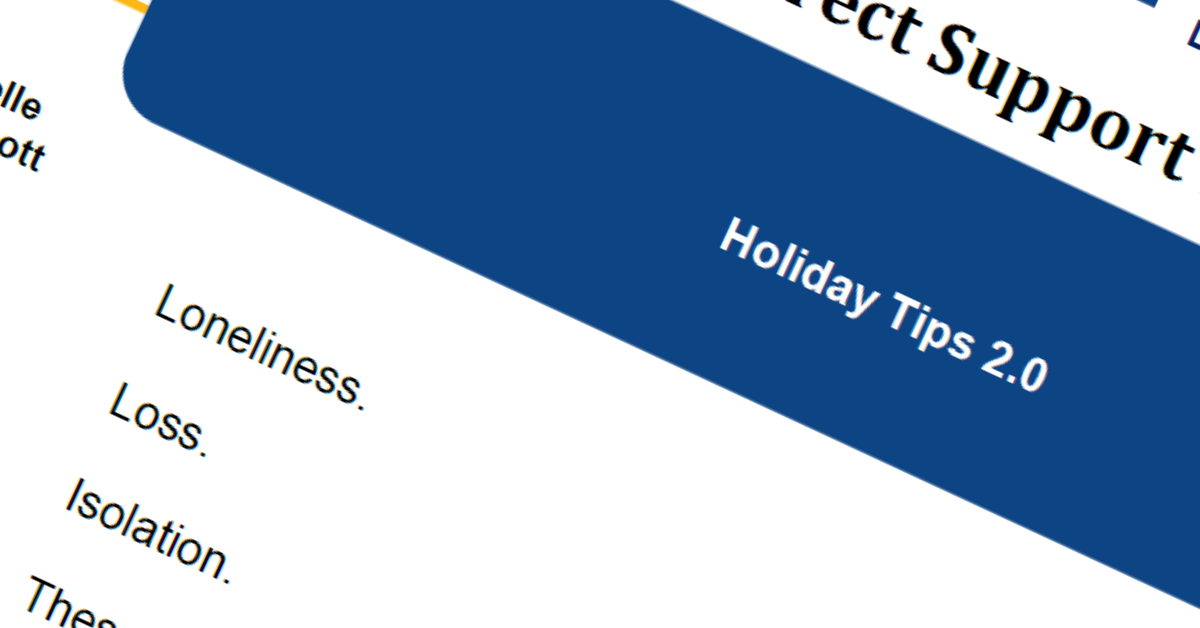 As we are approaching another holiday season with uncertainty about what is safe for those we support, we want to ...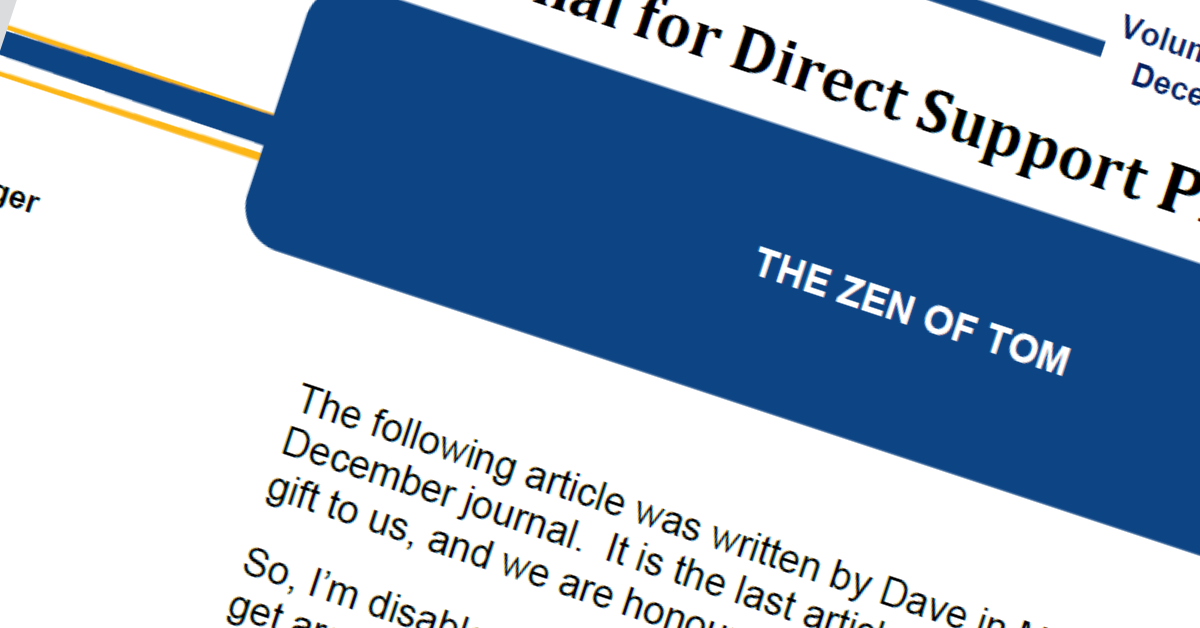 The following article was written by Dave in May of this year for our December journal. It is the last ...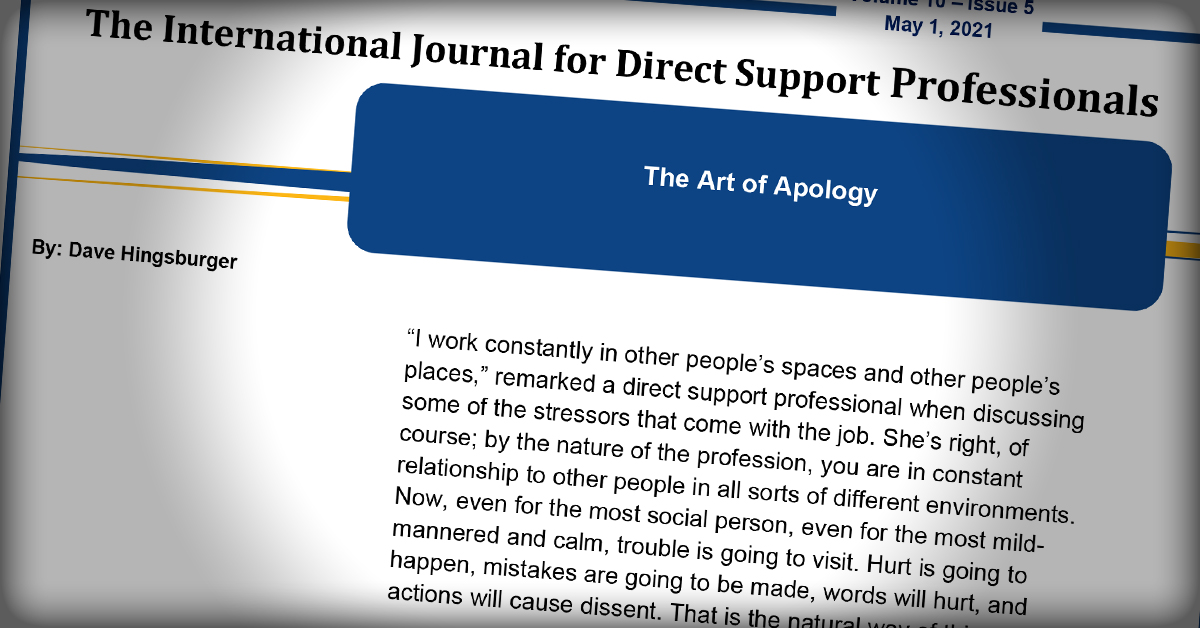 We have lost a lot but, in place of those losses, we have also gained, and I think we have ...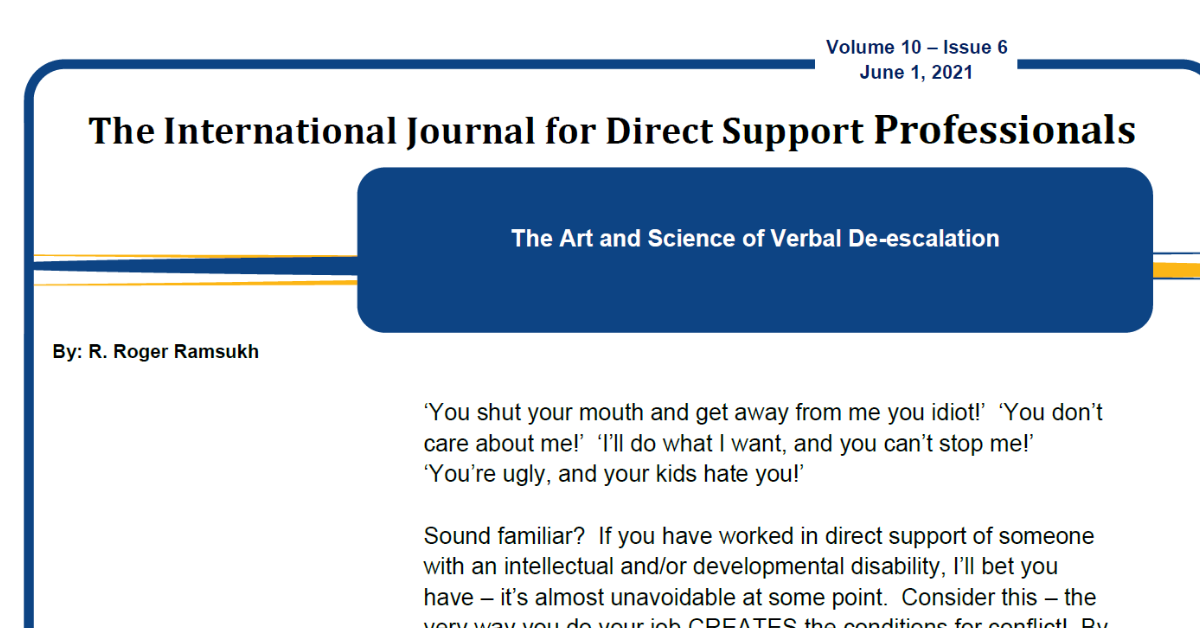 Conflict is inevitable in life, as we all have our own perspectives shaped by personal experience, what we have been ...

See More
Advance Professional Development
The National Alliance for Direct Support Professionals (NADSP) has created a number of curricula options to help human service providers bring the ideals and approaches of NADSP into their organization.