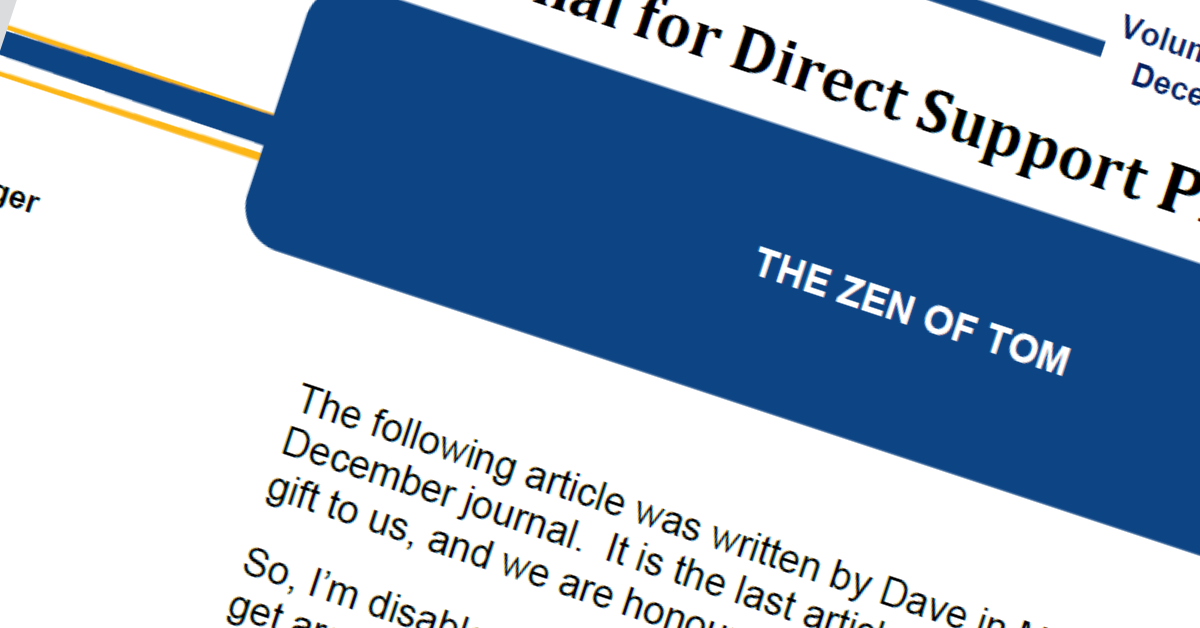 International Journal: Holiday Tips 2.0
As we are approaching another holiday season with uncertainty about what is safe for those we support, we want to offer a few suggestions of things you may do as a direct support professional (DSP) to make the holidays as enjoyable as possible.
The International Journal for Direct Support Professionals contains easy to-read, practical articles for Direct Support Professionals on a variety of topics that are pertinent to their role in supporting people with intellectual disabilities.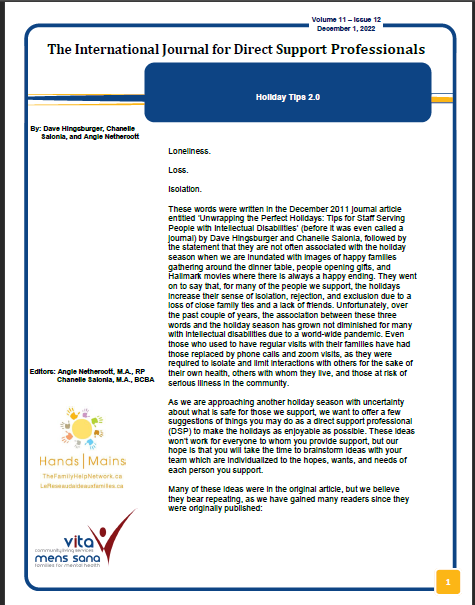 You May Also Be Interested In …
Advance Professional Development
The National Alliance for Direct Support Professionals (NADSP) has created a number of curricula options to help human service providers bring the ideals and approaches of NADSP into their organization.