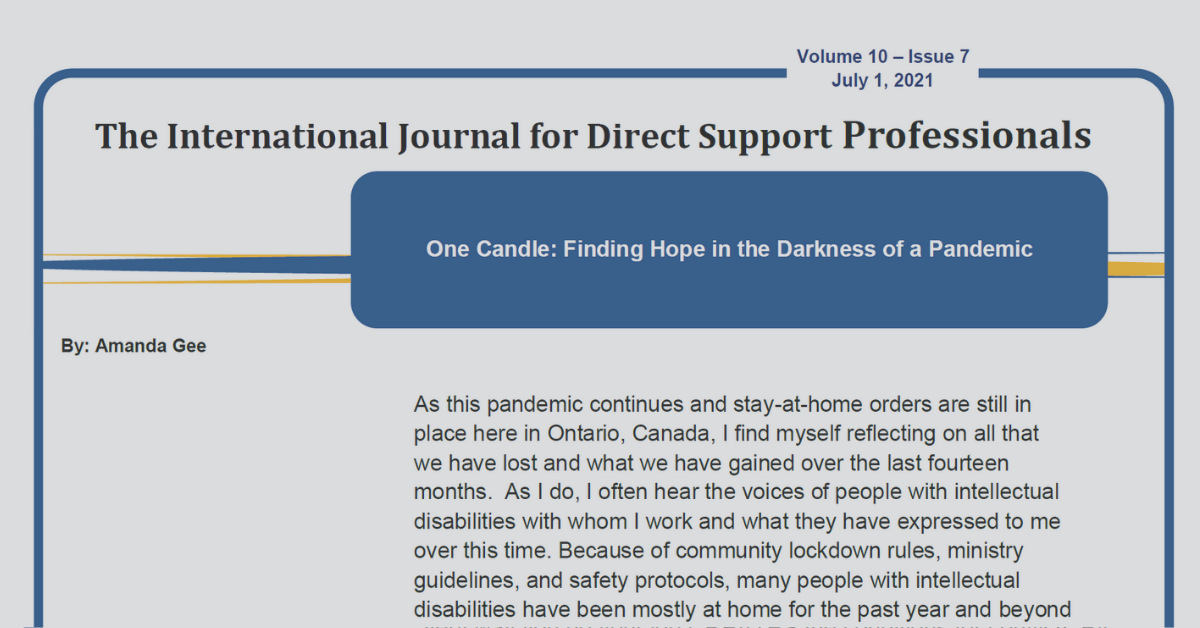 International Journal: One Candle: Finding Hope in the Darkness of a Pandemic
We have lost a lot but, in place of those losses, we have also gained, and I think we have learned so much. In all this, there always needs to be room for hope. Hope for the end of the pandemic, hope for the future. It comes up in conversations in talking about dreams and goals for the future, in talking about vaccines, or in smaller things like embracing spring, noticing the plants growing, and flowers blooming, the days getting brighter and warmer. There is also hope in all the new connections and new relationships that have been made through technology, new online programs, and creativity. People need connection and so much work has happened to keep people connected. These are things that I hope we continue as we move out of this in the future – keeping these new ways of connecting alive within our new normal however that may look. 
The International Journal for Direct Support Professionals contains easy to-read, practical articles for Direct Support Professionals on a variety of topics that are pertinent to their role in supporting people with intellectual disabilities.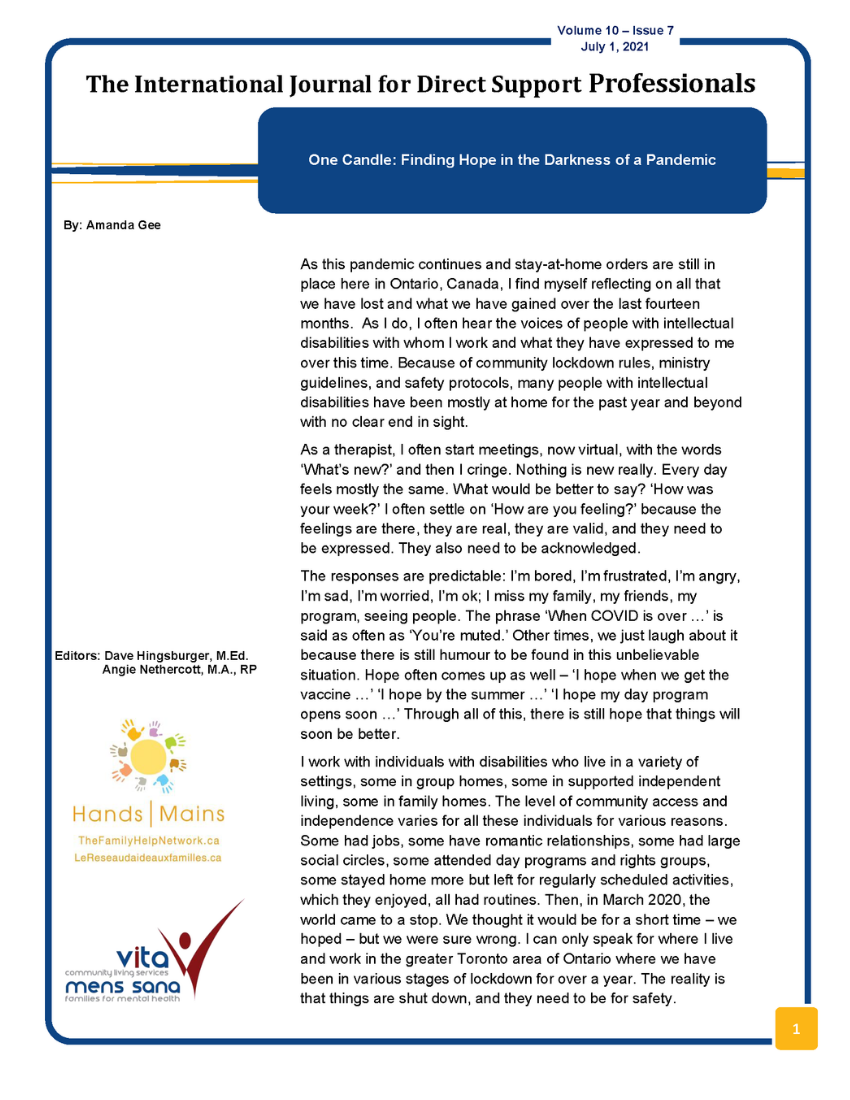 You May Also Be Interested In …
Advance Professional Development
The National Alliance for Direct Support Professionals (NADSP) has created a number of curricula options to help human service providers bring the ideals and approaches of NADSP into their organization.