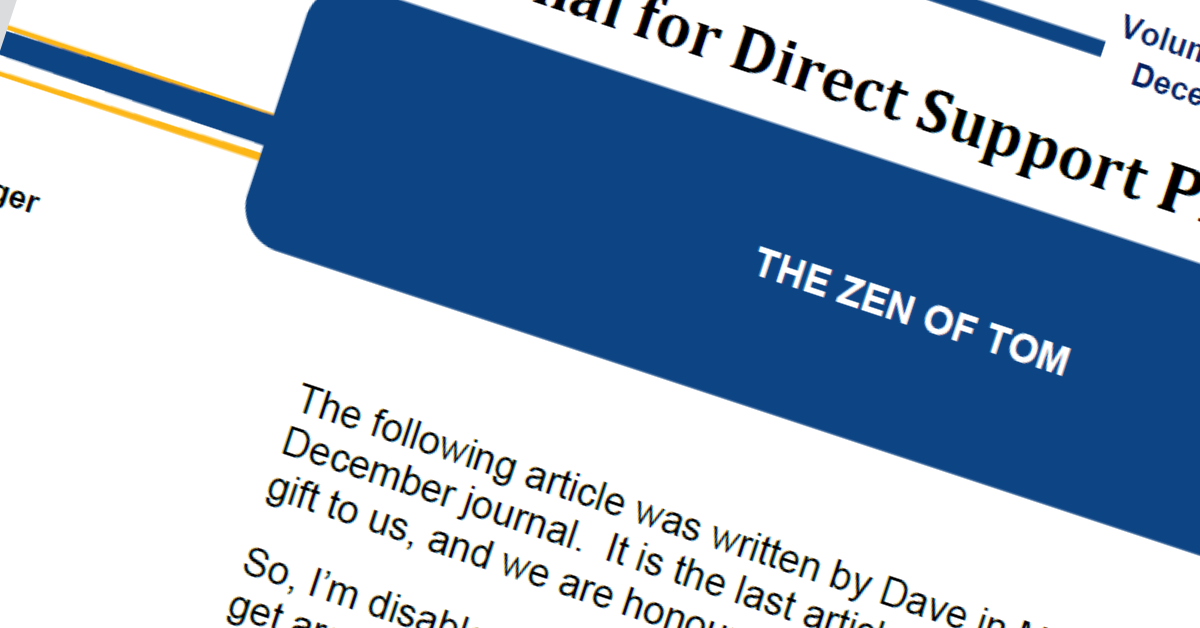 International Journal: The Zen of Tom
The following article was written by Dave in May of this year for our December journal. It is the last article he wrote for the journal – his gift to us, and we are honoured to share it with you.
The International Journal for Direct Support Professionals contains easy to-read, practical articles for Direct Support Professionals on a variety of topics that are pertinent to their role in supporting people with intellectual disabilities.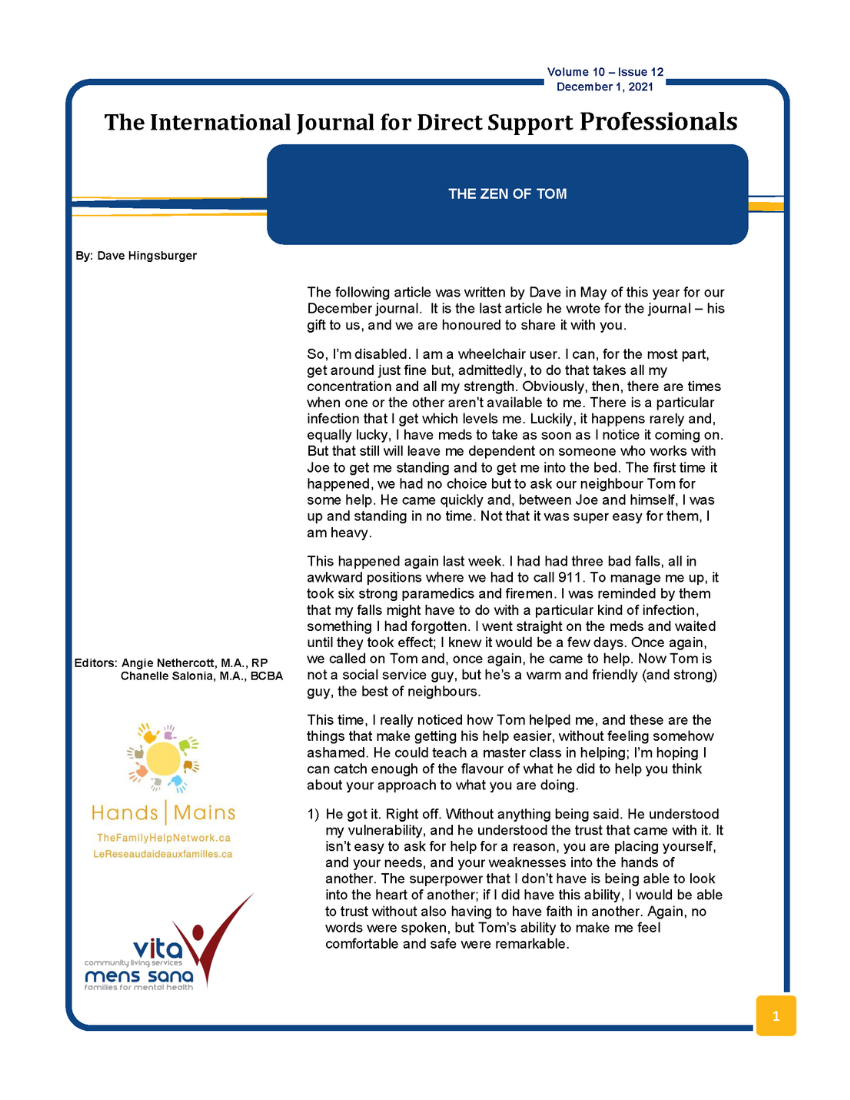 You May Also Be Interested In …
Advance Professional Development
The National Alliance for Direct Support Professionals (NADSP) has created a number of curricula options to help human service providers bring the ideals and approaches of NADSP into their organization.