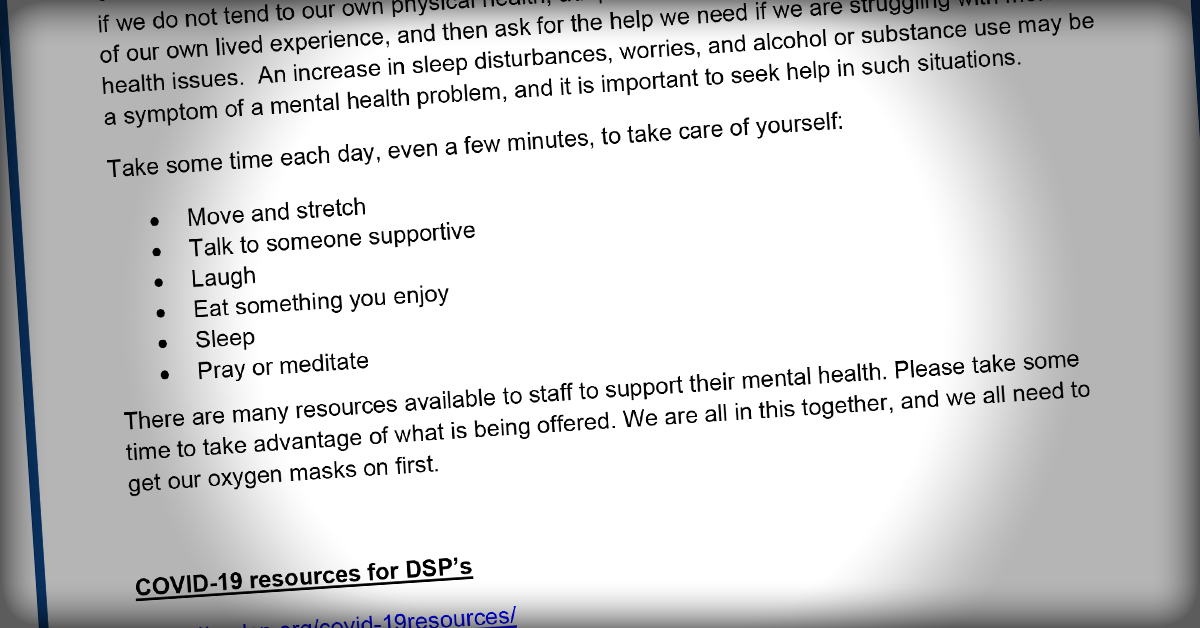 International Journal: HELP During COVID-19
Almost six months since we began talking about COVID-19, and over three months since we radically changed how we live our day to day, we know much more than we did about what COVID-19 is, and how to prevent its spread. But we need to talk about what it is doing to the mental health of people with developmental disabilities, and the HELP we can offer to address this.
The International Journal for Direct Support Professionals contains easy to-read, practical articles for Direct Support Professionals on a variety of topics that are pertinent to their role in supporting people with intellectual disabilities.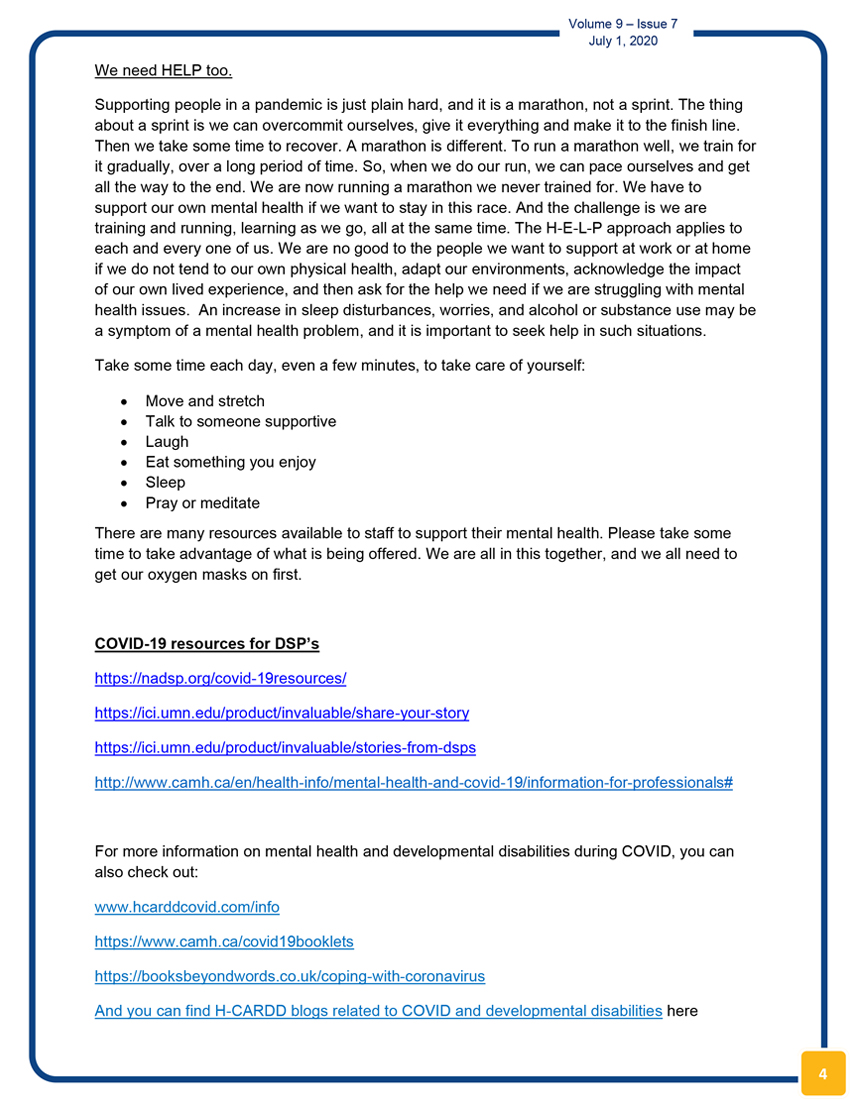 You May Also Be Interested In …
Advance Professional Development
The National Alliance for Direct Support Professionals (NADSP) has created a number of curricula options to help human service providers bring the ideals and approaches of NADSP into their organization.