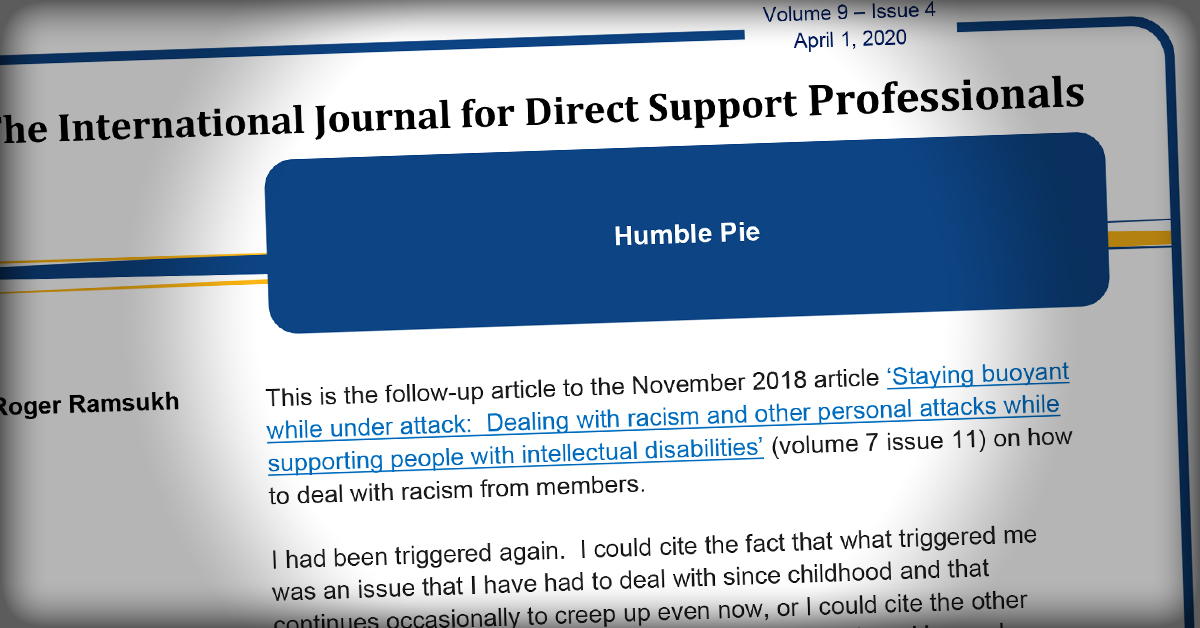 International Journal: Humble Pie
When I look at the work we do in this field, and when I look at the personalities that I have to work with while I am doing my work, I sometimes have those moments that alcoholics call 'a moment of clarity.' This is that 'parting of the curtains' moment which revealed my inner me in some facet that perhaps hadn't been held up to the light of scrutiny for a while, or maybe that I had purposely held back from the light because it was too … revealing? Illuminating? Painful.
The International Journal for Direct Support Professionals contains easy to-read, practical articles for Direct Support Professionals on a variety of topics that are pertinent to their role in supporting people with intellectual disabilities.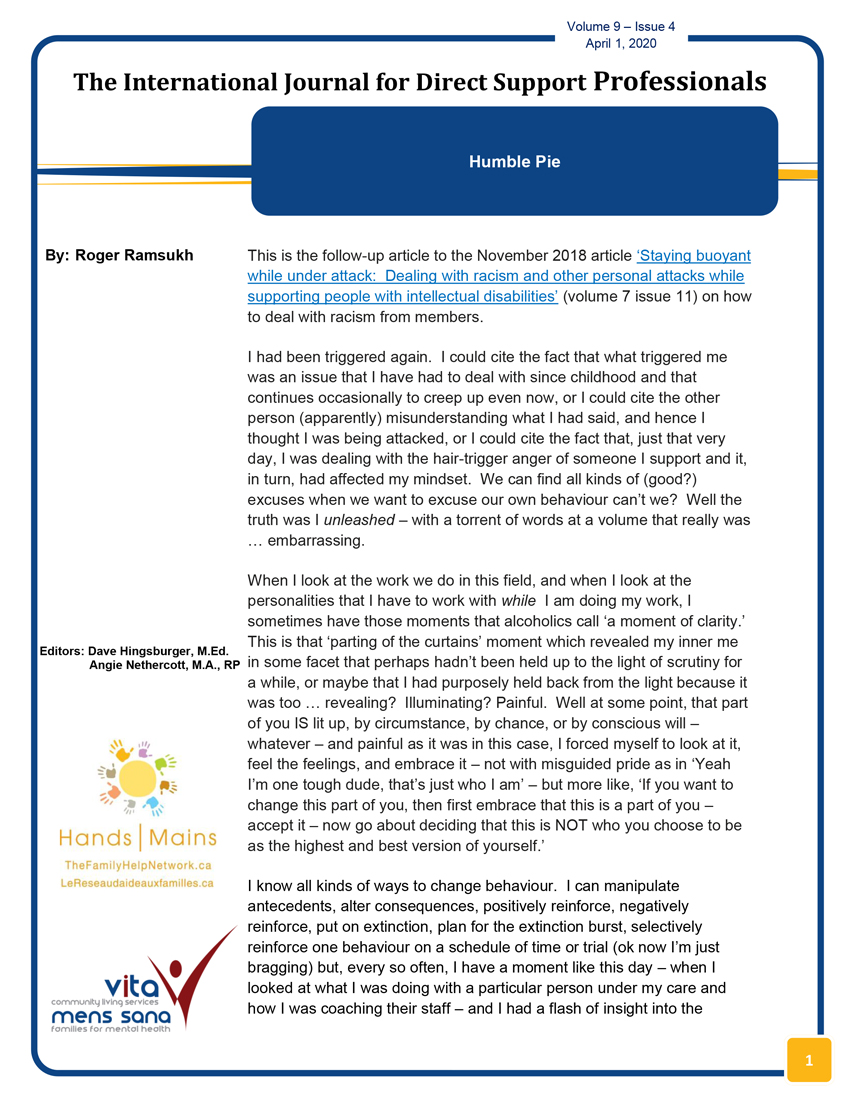 You May Also Be Interested In …
Advance Professional Development
The National Alliance for Direct Support Professionals (NADSP) has created a number of curricula options to help human service providers bring the ideals and approaches of NADSP into their organization.