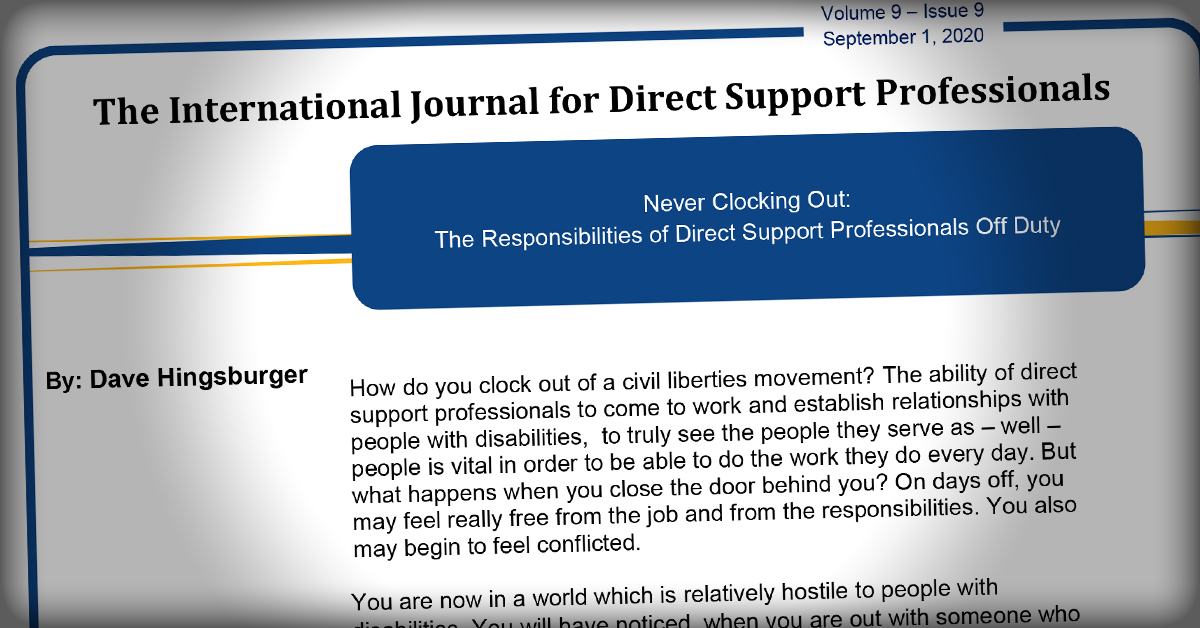 International Journal: Responsibilities of DSPs Off Duty
How do you clock out of a civil liberties movement? The ability of direct support professionals to come to work and establish relationships with people with disabilities, to truly see the people they serve as – well – people is vital in order to be able to do the work they do every day. But what happens when you close the door behind you? On days off, you may feel really free from the job and from the responsibilities. You also may begin to feel conflicted.
The International Journal for Direct Support Professionals contains easy to-read, practical articles for Direct Support Professionals on a variety of topics that are pertinent to their role in supporting people with intellectual disabilities.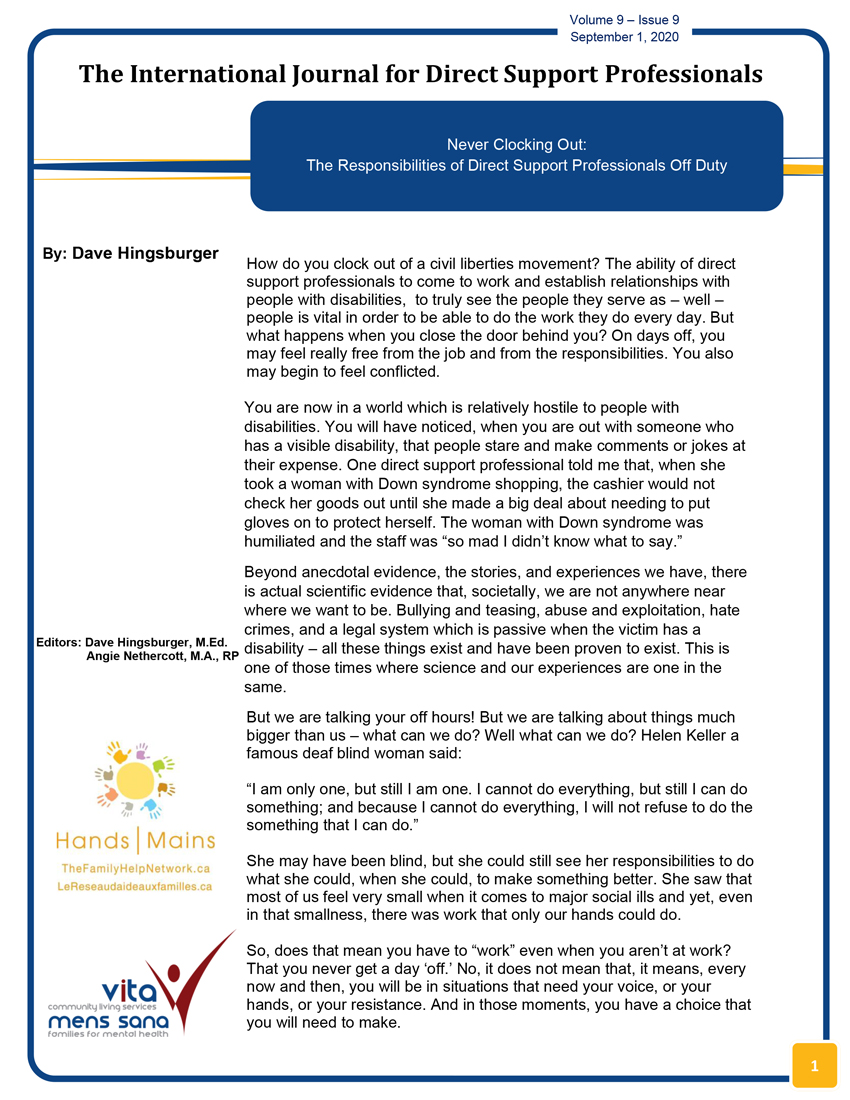 You May Also Be Interested In …
Advance Professional Development
The National Alliance for Direct Support Professionals (NADSP) has created a number of curricula options to help human service providers bring the ideals and approaches of NADSP into their organization.