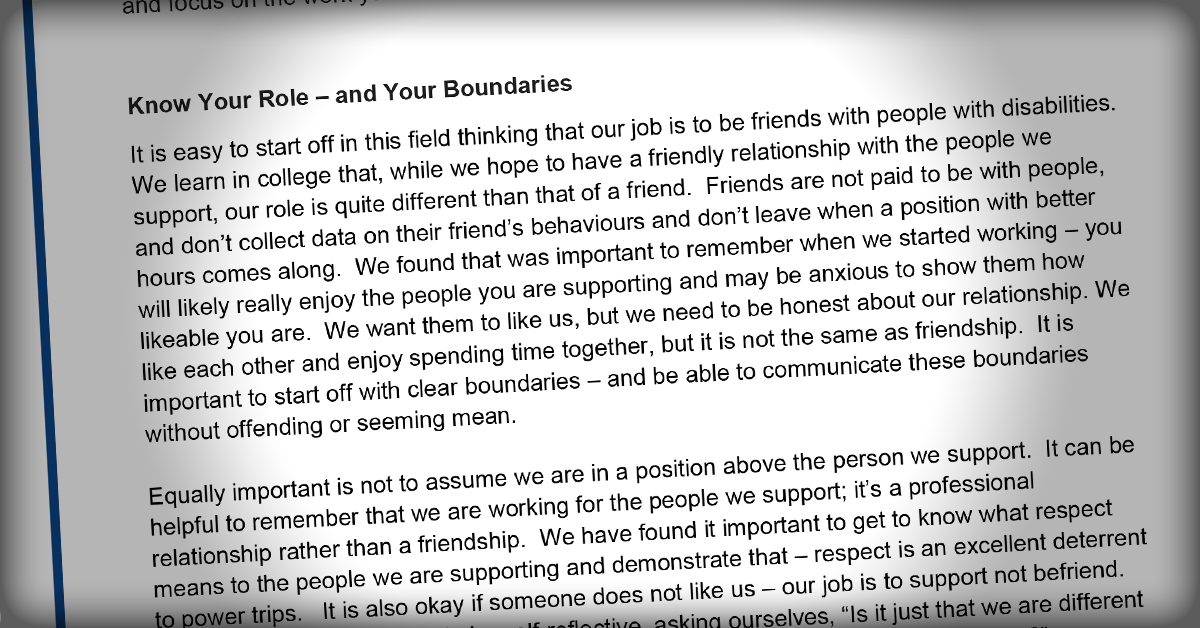 International Journal: Stepping Into The Role Of A DSP
As a DSP, we experience a diverse and intense series of emotions – both our own and those that the people we support share with us. It is important to acknowledge how these can affect us. It is perfectly okay, even essential, to have that trait of empathy right on our tool belt, but it is also necessary to know how to process the emotional work that we do. As fellow DSPs, we can relate to how much you as the reader want to help people but remember, ultimately, when it comes down to it, you will not be able to support others effectively if you do not take care of yourself.
The International Journal for Direct Support Professionals contains easy to-read, practical articles for Direct Support Professionals on a variety of topics that are pertinent to their role in supporting people with intellectual disabilities.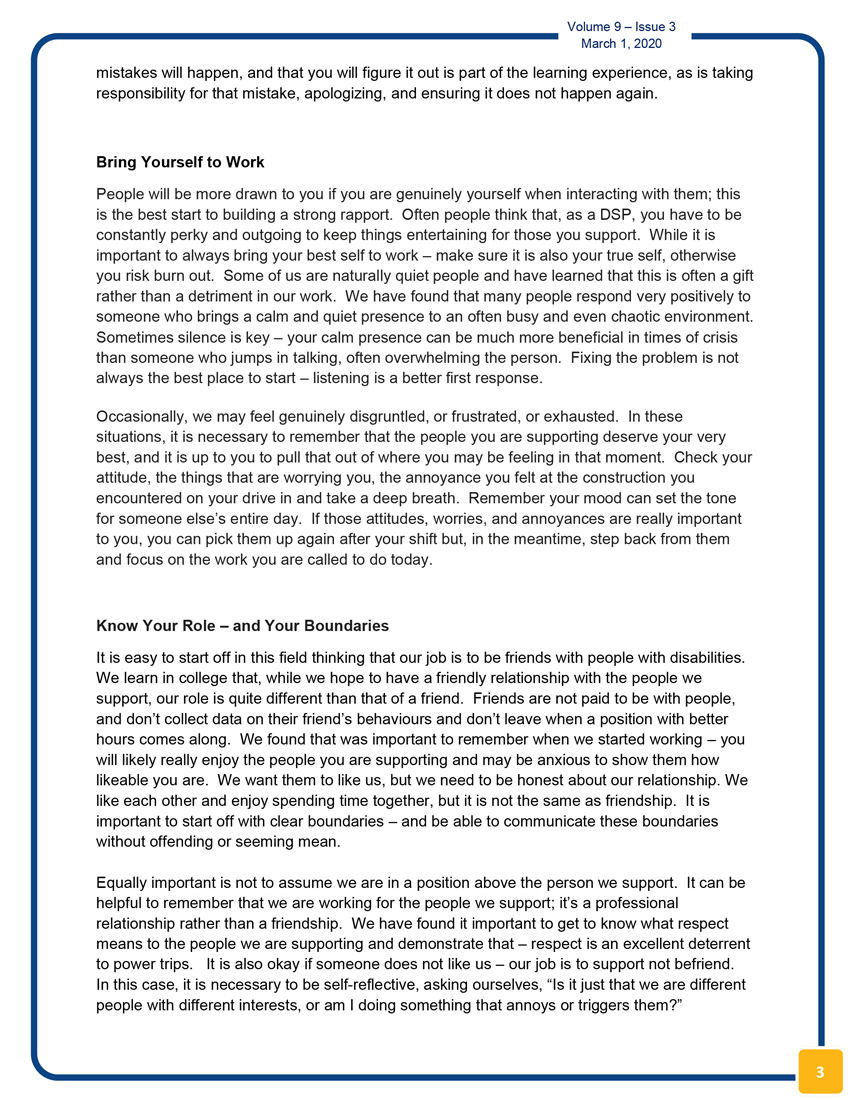 You May Also Be Interested In …
Advance Professional Development
The National Alliance for Direct Support Professionals (NADSP) has created a number of curricula options to help human service providers bring the ideals and approaches of NADSP into their organization.