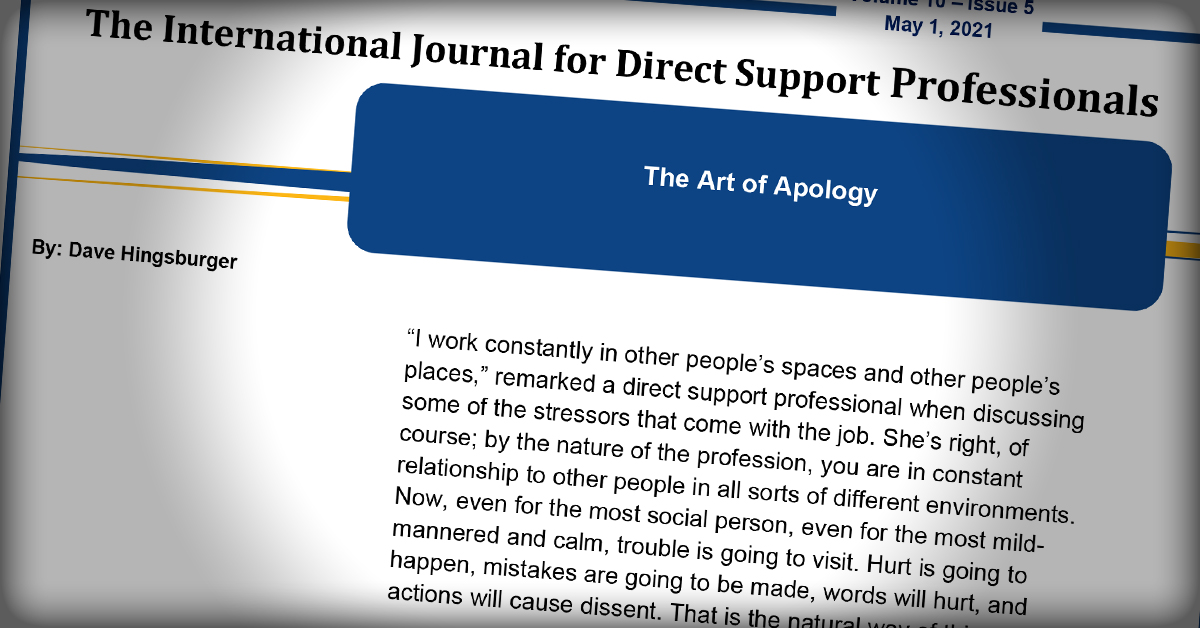 International Journal: The Art of Apology
Working so closely with others in service to those who are vulnerable to us in so many ways, means that mistakes will be made, feelings will get hurt, and the 'spirit' of the place can be destroyed. We are humans, so that means we can be nasty, we can be oblivious, we can be arrogant. So, then, we are capable of hurting others. Apology is an important tool in the social skill toolbox. Go check and look, if you are like many of us, that tool is a bit more rusty than it should be.
The International Journal for Direct Support Professionals contains easy to-read, practical articles for Direct Support Professionals on a variety of topics that are pertinent to their role in supporting people with intellectual disabilities.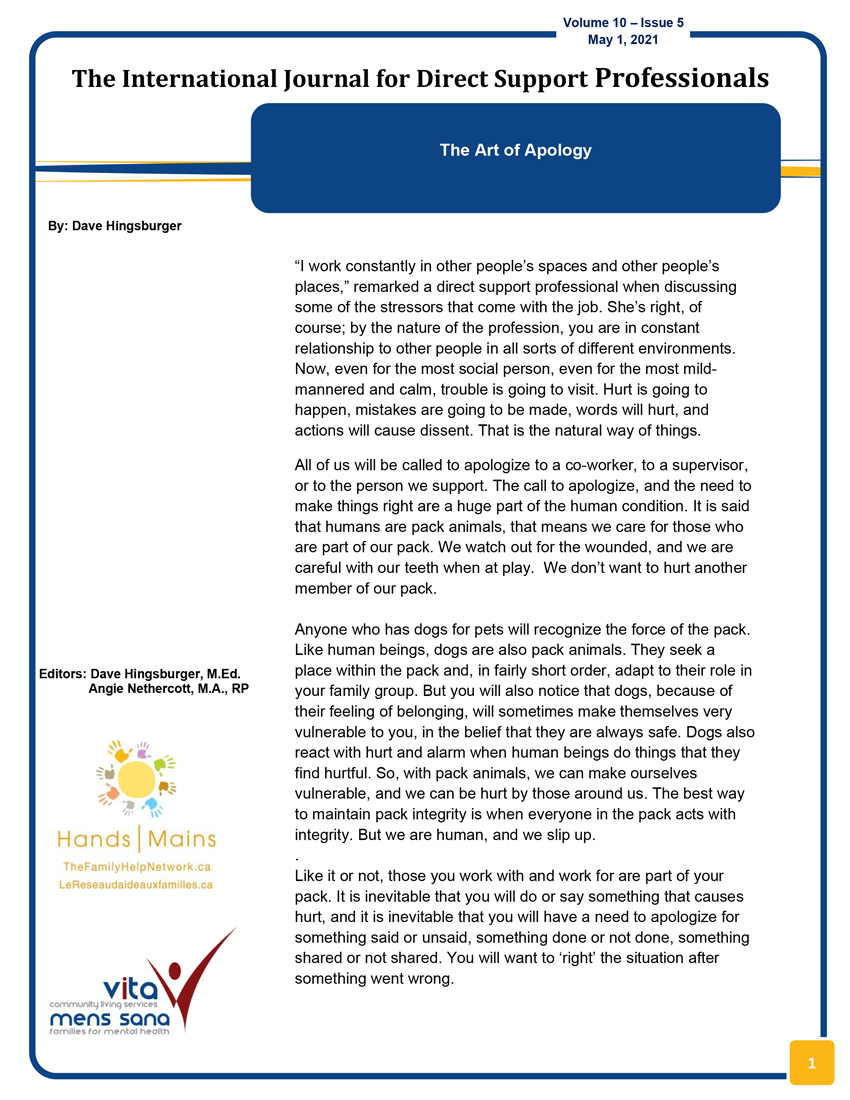 You May Also Be Interested In …
Advance Professional Development
The National Alliance for Direct Support Professionals (NADSP) has created a number of curricula options to help human service providers bring the ideals and approaches of NADSP into their organization.