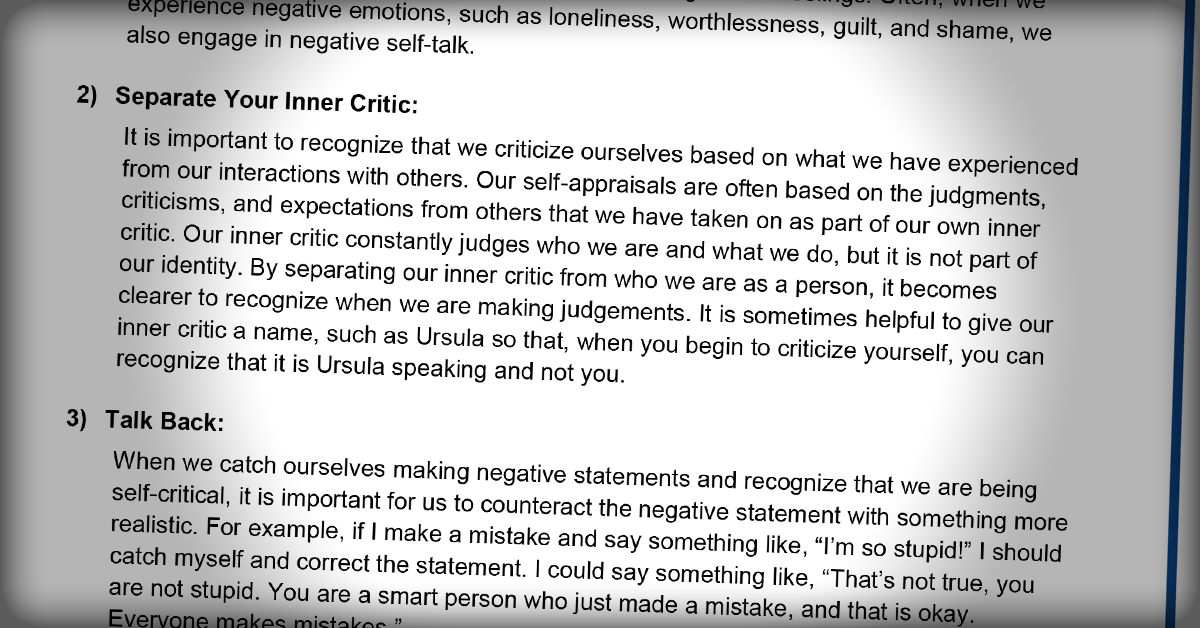 International Journal: The Importance of Self-Talk
Negative self-statements such as, "It's too hard, I can't do it," "I'm not smart enough," and "There's no point," are judgmental, self-defeating, and condescending. These statements can be thought of as a form of punishment that we inflict on ourselves, which cause us to feel powerless, discouraged, and inadequate. The more we repeat these statements, the more likely we are to believe them, and the less able we are to cope with challenging and stressful situations.
The International Journal for Direct Support Professionals contains easy to-read, practical articles for Direct Support Professionals on a variety of topics that are pertinent to their role in supporting people with intellectual disabilities.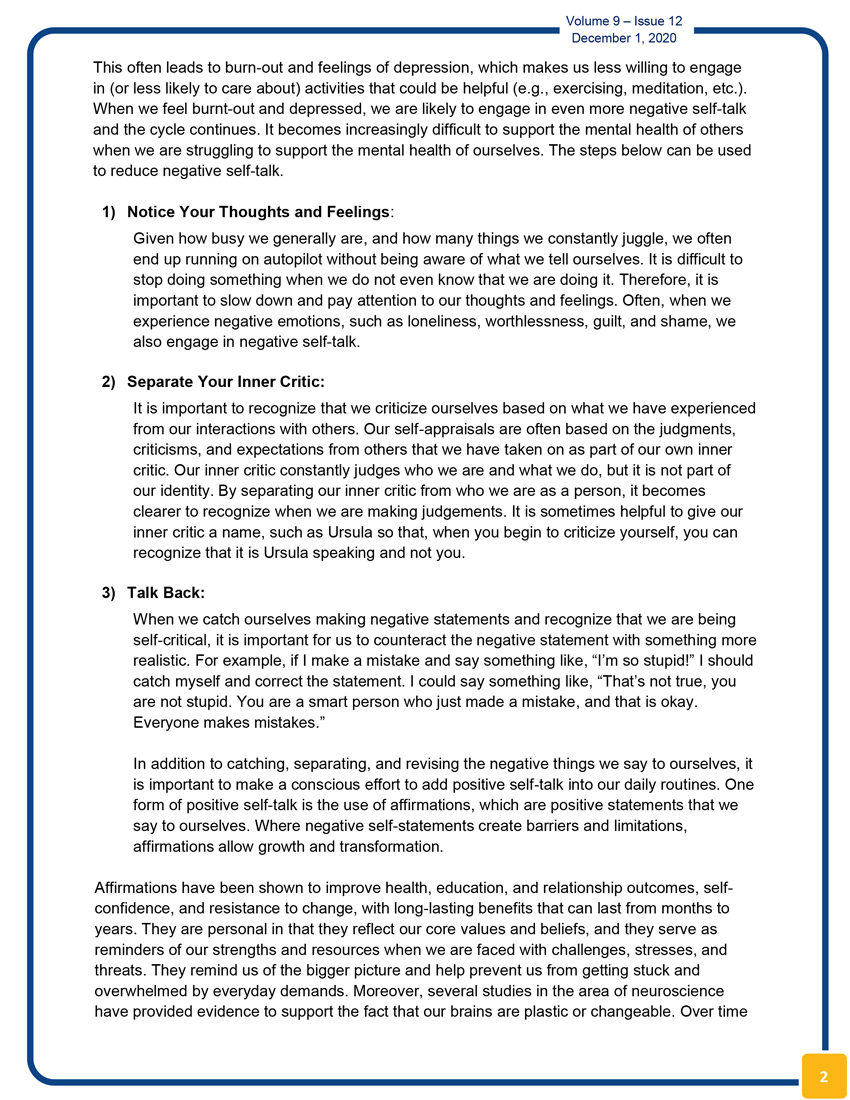 You May Also Be Interested In …
Advance Professional Development
The National Alliance for Direct Support Professionals (NADSP) has created a number of curricula options to help human service providers bring the ideals and approaches of NADSP into their organization.