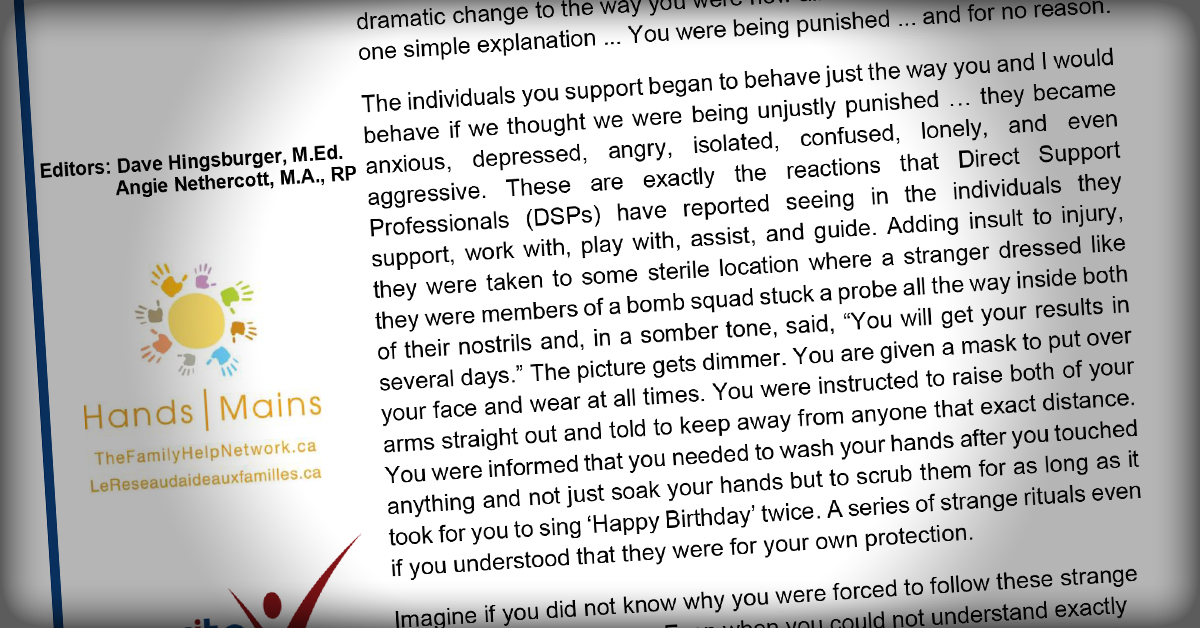 International Journal: The Pandemic, The Professionals, And The People
Individuals with intellectual and developmental disabilities are at three times the risk of dying from Covid-19 disease. Many of the individuals you support have underlying medical conditions like diabetes, high blood pressure, heart disease, breathing problems, seizures, allergies, sleep disorders, mobility problems, dental decay, obesity, and dementia. In addition to that, you have also seen that they have problems with emotions, behaviors, psychiatric disorders, and reasoning. Each one of these co-occurring conditions decreases their ability to survive being infected with the Covid virus.
The International Journal for Direct Support Professionals contains easy to-read, practical articles for Direct Support Professionals on a variety of topics that are pertinent to their role in supporting people with intellectual disabilities.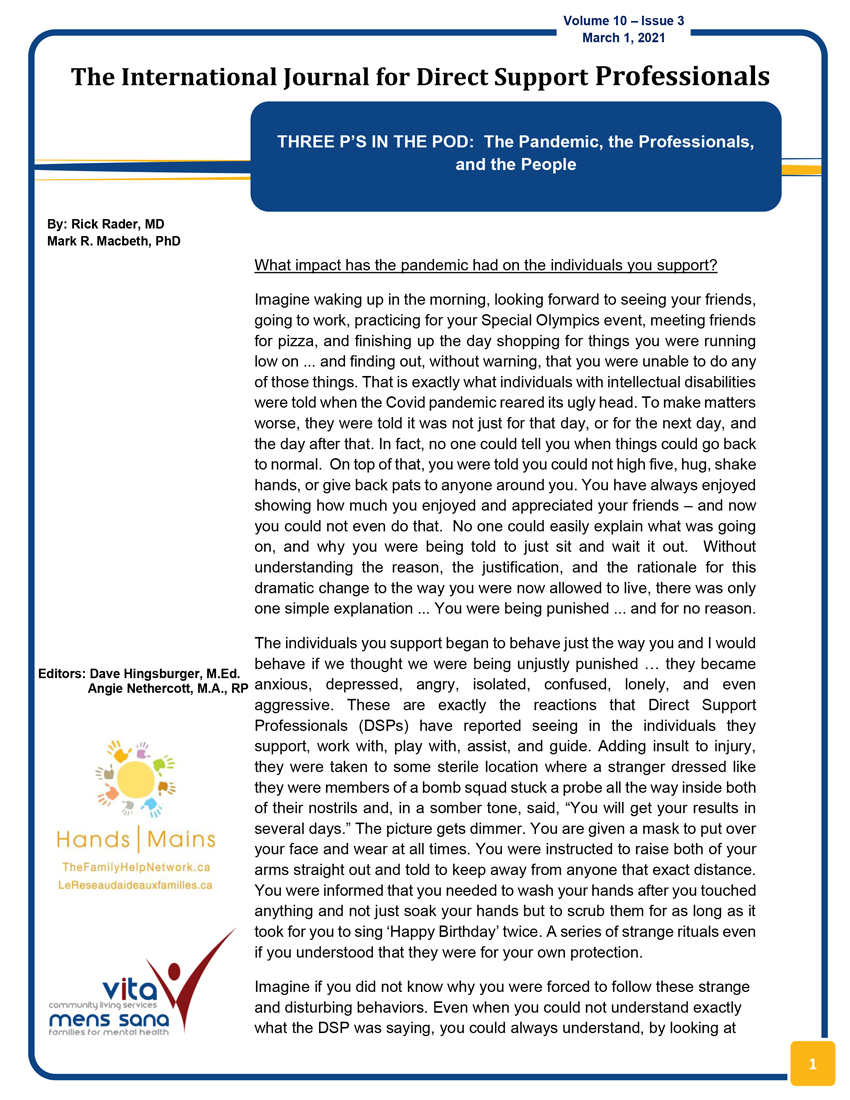 You May Also Be Interested In …
Advance Professional Development
The National Alliance for Direct Support Professionals (NADSP) has created a number of curricula options to help human service providers bring the ideals and approaches of NADSP into their organization.