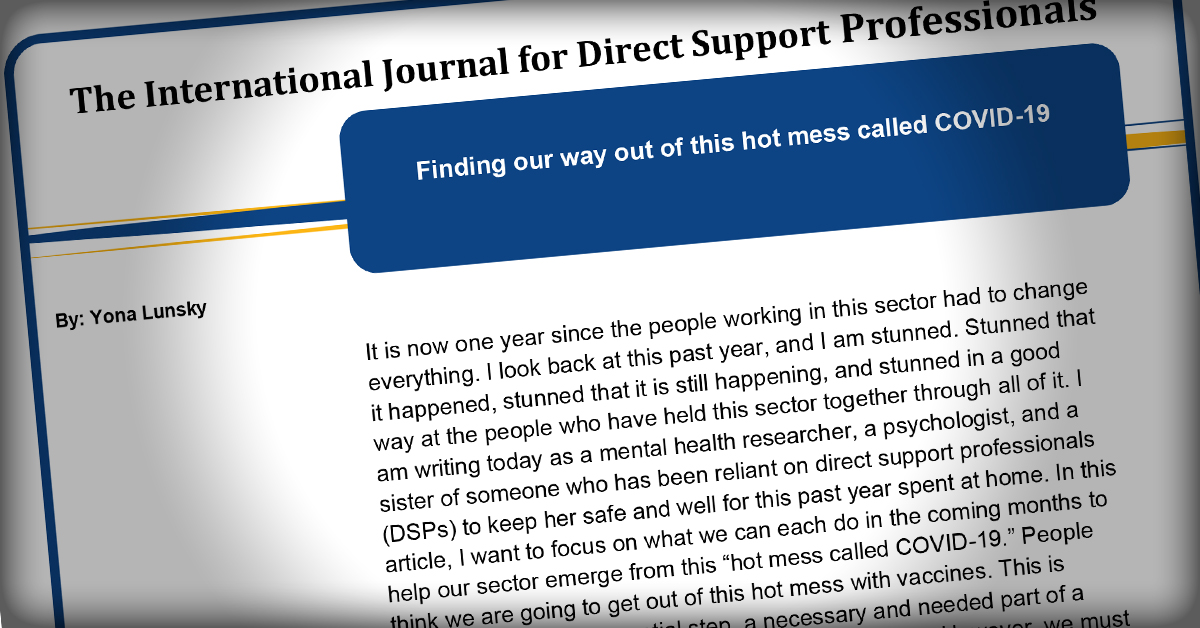 International Journal: This Hot Mess Called COVID-19
In this article, I want to focus on what we can each do in the coming months to help our sector emerge from this "hot mess called COVID-19." People think we are going to get out of this hot mess with vaccines. This is definitely one huge essential step, a necessary and needed part of a shift that will allow help us get through this pandemic. However, we must still keep other public health practices in place to reduce spread. At the same time, it is not too early to start thinking about how things may be different, with the knowledge that hopefully soon things actually will be.
The International Journal for Direct Support Professionals contains easy to-read, practical articles for Direct Support Professionals on a variety of topics that are pertinent to their role in supporting people with intellectual disabilities.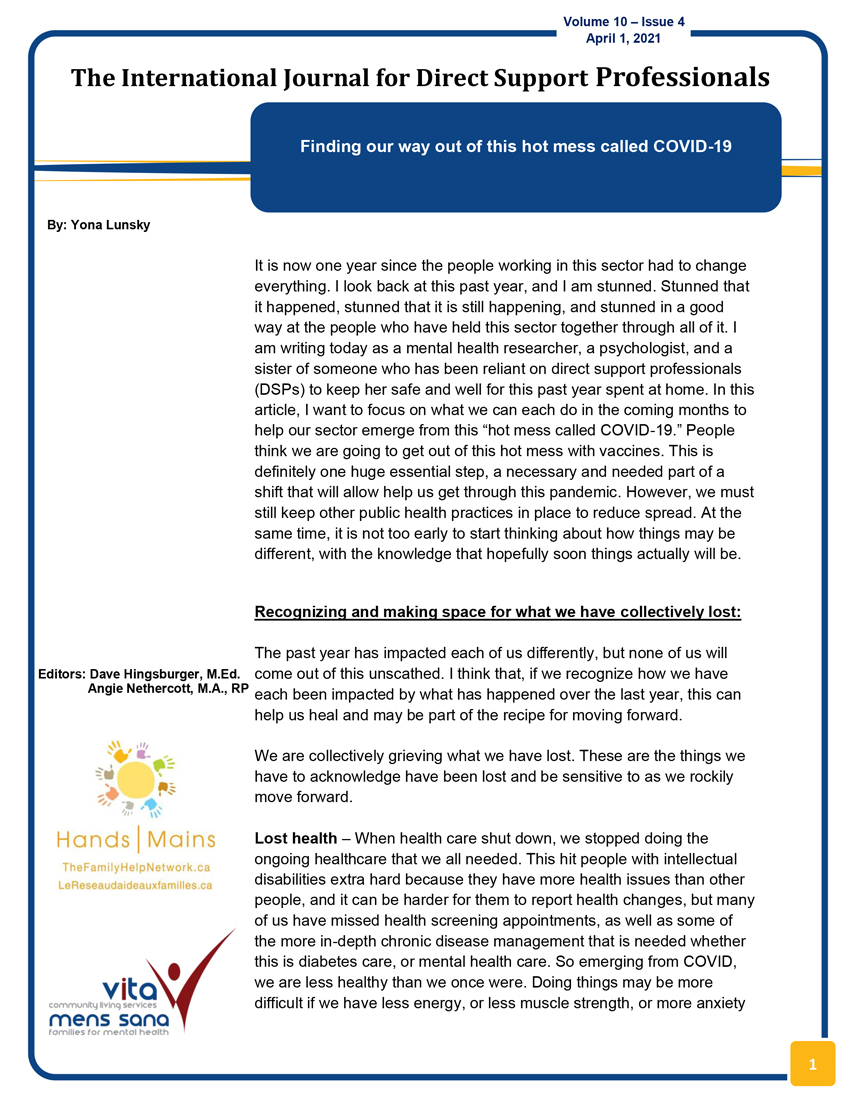 You May Also Be Interested In …
Advance Professional Development
The National Alliance for Direct Support Professionals (NADSP) has created a number of curricula options to help human service providers bring the ideals and approaches of NADSP into their organization.