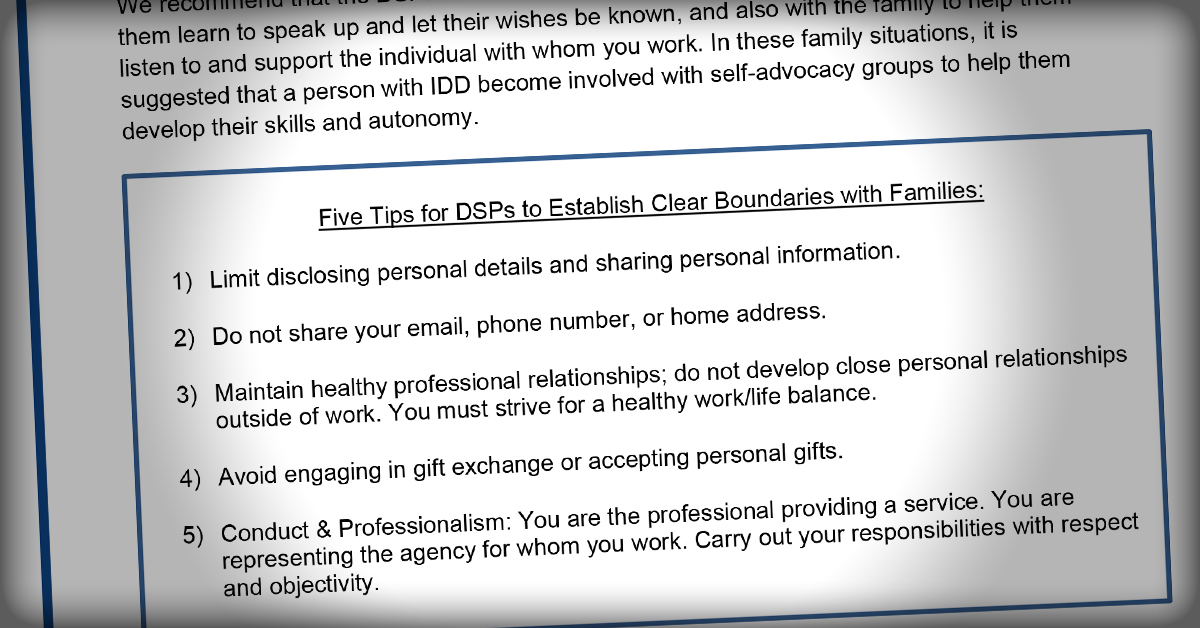 International Journal: Working Effectively With Families
Due to the level of isolation people with intellectual and developmental disabilities (IDD) face each day, this sense of belonging to family, culture, and traditions is even more critical. Family can also create a social connection to other communities, such as religious communities that can decrease a person's sense of isolation. Family can provide an emotional support system in a way that is comfortable, safe, and familiar to a person with IDD. Families can be an excellent support for people with IDD to assist them with reaching their goals and dreams for their future.
The International Journal for Direct Support Professionals contains easy to-read, practical articles for Direct Support Professionals on a variety of topics that are pertinent to their role in supporting people with intellectual disabilities.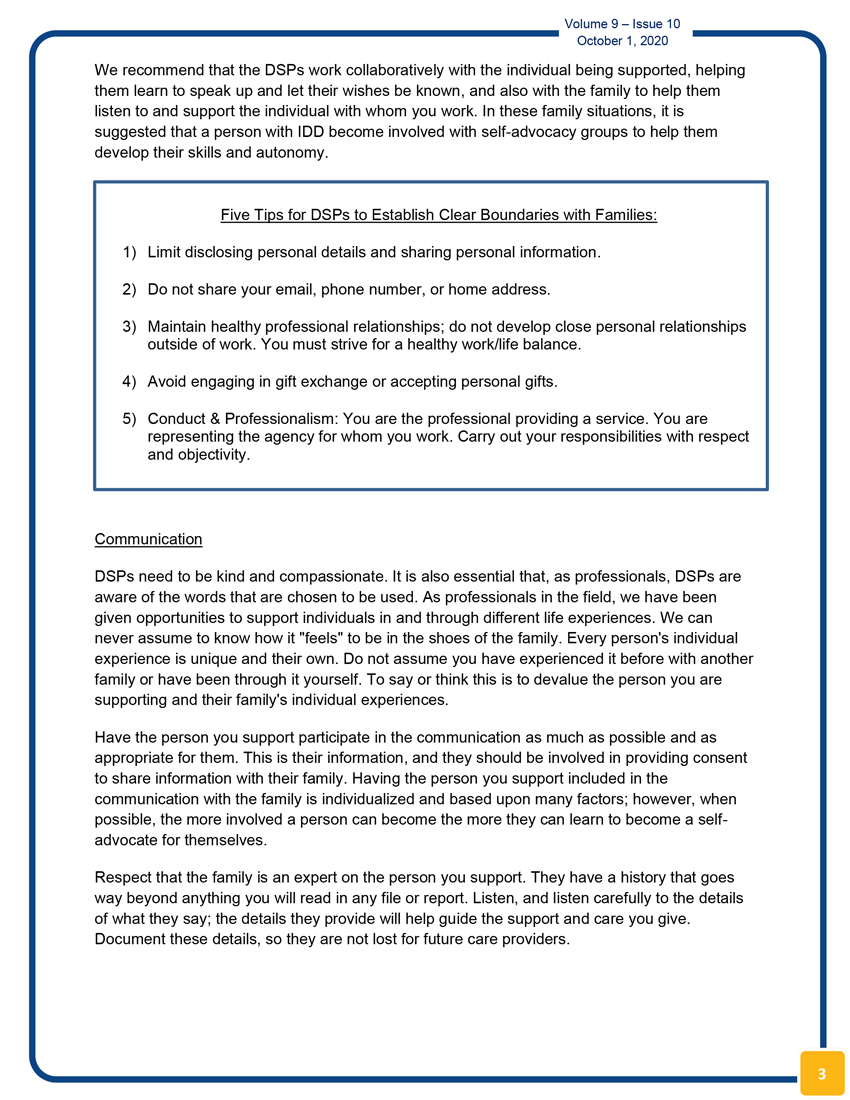 You May Also Be Interested In …
Advance Professional Development
The National Alliance for Direct Support Professionals (NADSP) has created a number of curricula options to help human service providers bring the ideals and approaches of NADSP into their organization.