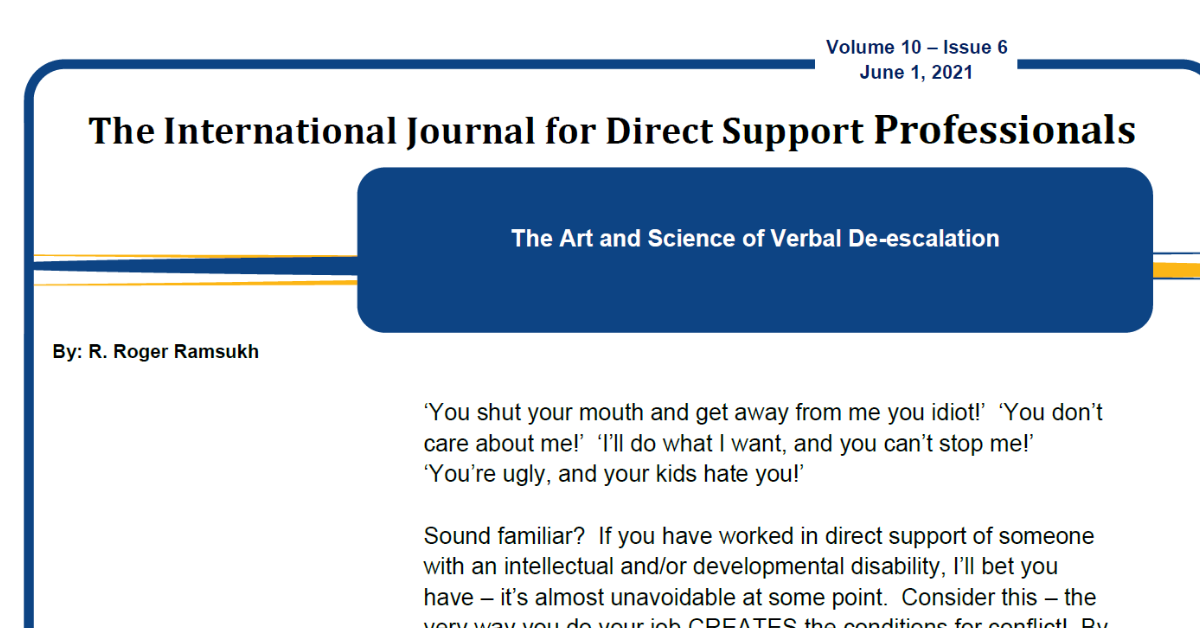 International Journal: The Art and Science of Verbal De-escalation
Conflict is inevitable in life, as we all have our own perspectives shaped by personal experience, what we have been taught, and the way we internalize these thoughts. This is personal to each of us. While we cannot eliminate conflict totally, a savvy, skilled, and heart-centered person can reduce it to a large extent and can de-escalate quickly when the right principles, and the right mindset are applied in a conscious and coordinated way.
The International Journal for Direct Support Professionals contains easy to-read, practical articles for Direct Support Professionals on a variety of topics that are pertinent to their role in supporting people with intellectual disabilities.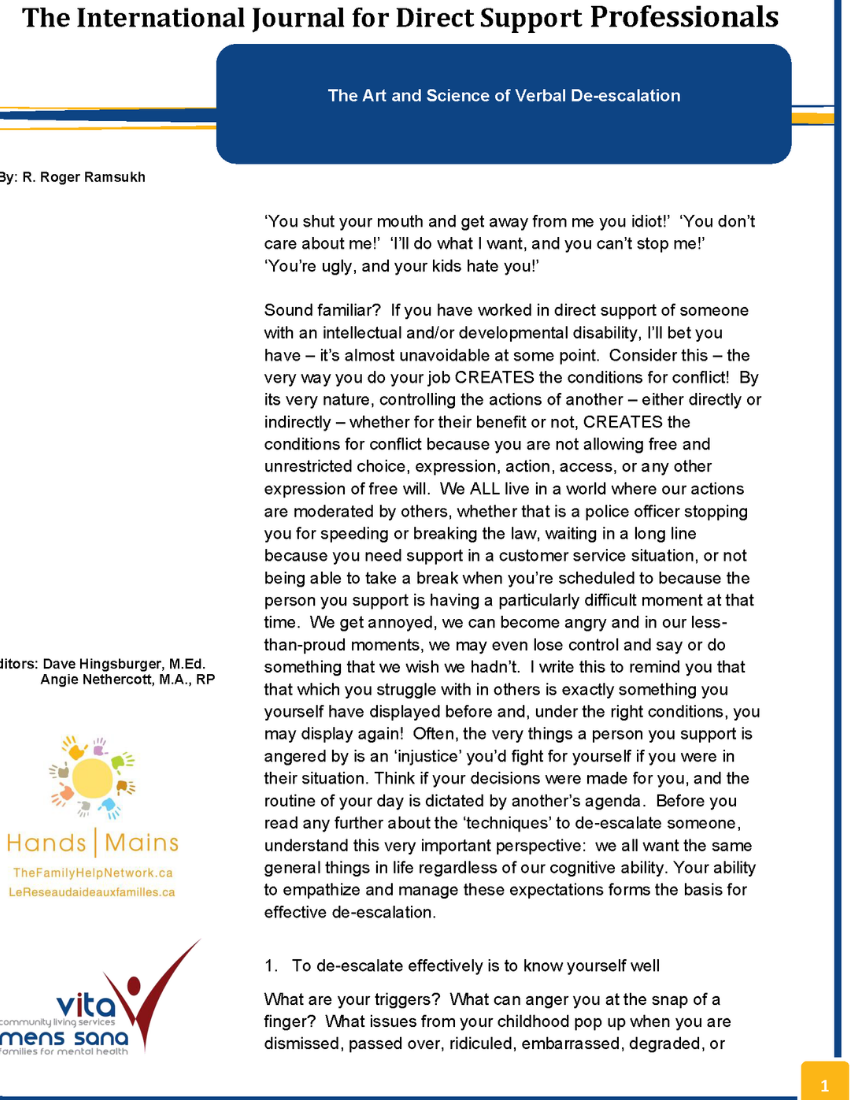 You May Also Be Interested In …
Advance Professional Development
The National Alliance for Direct Support Professionals (NADSP) has created a number of curricula options to help human service providers bring the ideals and approaches of NADSP into their organization.