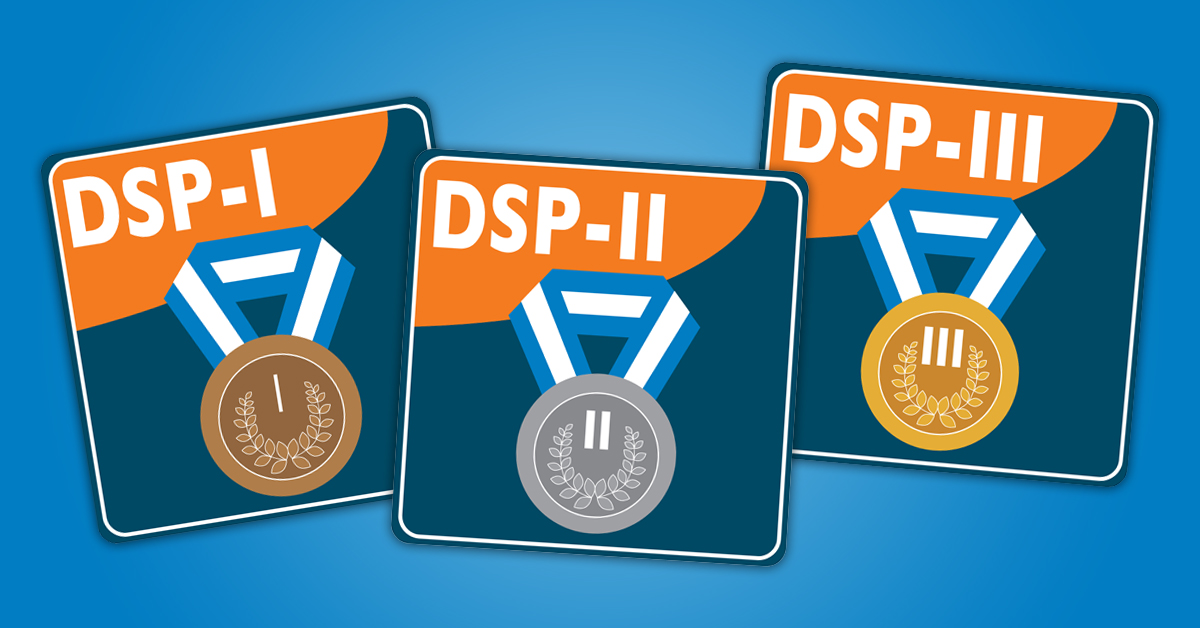 NADSP Transitions Certification To The NADSP E-Badge Academy
Effective January 22nd, 2020, The National Alliance for Direct Support Professionals (NADSP) will begin fully transitioning its Certification program to the NADSP E-Badge Academy through the platform Web Courseworks. This updated model provides a more modern, efficient and effective solution for Direct Support Professionals to receive recognition for their knowledge, skills and values.
Historically, Direct Support Professionals would develop and submit a cumbersome portfolio, through a process that demanded an extensive amount of time and resources to achieve Certification. Following the creation and submission of a voluminous portfolio, the review process can be burdensome and lengthy.
The traditional, portfolio-based model of Certification will officially expire on June 30th, 2020. While current certifications under this model will not be affected, NADSP will no longer be accepting new submissions through the portfolio-based model after the expiration deadline. Additional details about the impact on the traditional, portfolio-based model can be found below. 
Please note, this transition from our traditional, portfolio-based credential to the E-Badge Academy for DSP-C does not impact our DSP-R level applications. The DSP-R is intended to recognize people who have entered the profession and desire to have careers in the field of community human services and many organizations use this initial recognition after a probationary period. The DSP-R level is not intended to be a credential for which NADSP prescribes or sanctions direct support competence. Therefore, the NADSP will continue to accept DSP-R applications as explained here.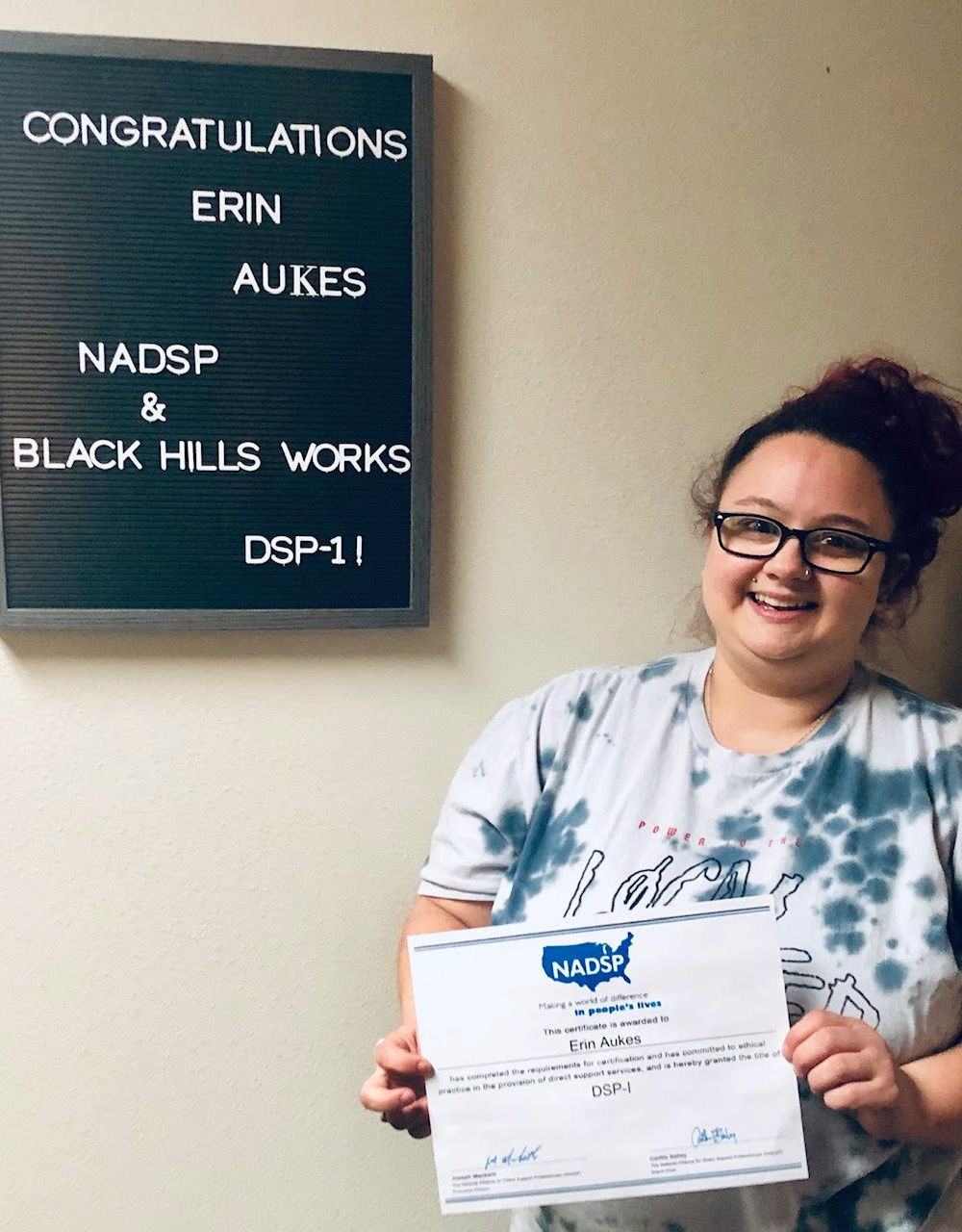 Certification through the NADSP E-Badge Academy still entails the same robust requirements and high standards, but the criteria to achieve Certification is divided up into more workable components. By earning individual electronic badges based on specific core competencies and hours of completed accredited education, Direct Support Professionals have more control and flexibility in their path of pursuing Certification.
"We're really impressed with the way that it has broken down. It focuses on those competencies and the ethics in a way that is manageable," says Tanya Fritz, Director of Credentialing for Black Hills Works, who has been featured in previous NADSP blogs.
In addition to this more individualized structure, the online platform for achieving E-Badges is more intuitive and dynamic. It allows for an enhanced experience for submitting, reviewing, tracking and sharing the contributions of Direct Support Professionals. In breaking down the competencies and accredited education into separate, distinct E-Badges, it also offers more opportunities to monitor progress and identify areas of improvement for Direct Support Professionals.
"With the E-Badges, in getting that feedback they were able to make those adjustments and those changes in real-time," adds Fritz. "It allows for a lot of success for our DSPs!"
The past month, the NADSP celebrated it's first year of the NADSP E-Badge Academy. In it's first year alone, organizations have invested in Direct Support Professionals getting credit for competency from Vermont to California.
Reflecting on the first person to achieve their DSP I status in 2019, Joseph Macbeth, President and Chief Executive Officer of NADSP said, "They've shown that they value the expertise of their employees and are willing to invest in their professional development."
Additional Details About Portfolio-Based Certification
Portfolio-model certifications are valid for two years from the date of certification and the re-certification process is identical for certifications earned through portfolios and the NADSP E-Badge Academy. If those who are currently certified through the portfolio-model wish to seek a higher level of certification, they will also need to transition to the NADSP E-Badge Academy.
A webinar was conducted in 2019, which provided detailed information about the portfolio-based certification process, compared to achieving certification through the NADSP E-Badge Academy.